Yangon, Myanmar is an up-and-coming travel destination. It has a sensory overload of experience to offer, from the eye candy of its lush golden temples to the urban ex-pat nightlife. Yangon Yoga House and their co-joined vegan Nourish Café collectively form a sanctuary of sustainable escape in from the stress of the city. Its downtown location is tucked away down a quiet alley away from traffic-heavy of Alan Pya Pagoda Road. Once inside, prepare to be impressed by its smorgasbord of yoga classes and vegan flair.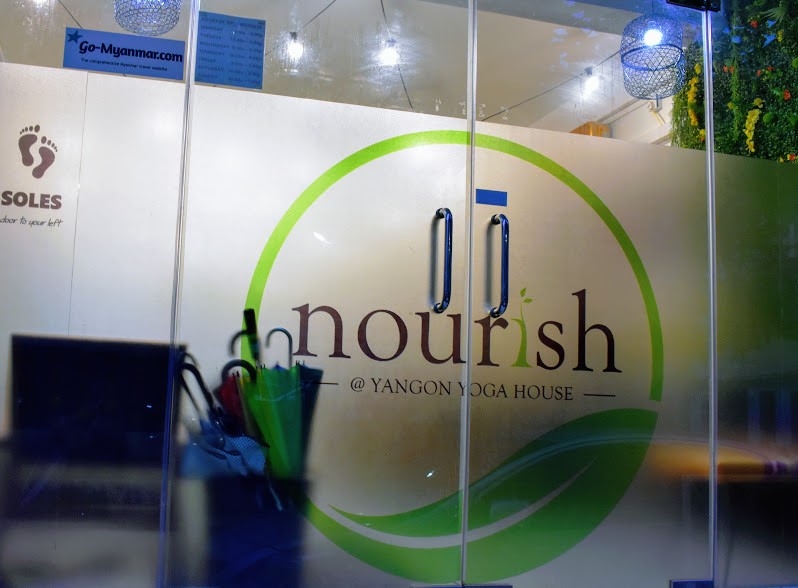 Within the four open walls of the yoga space, you will find a menu of mindful movement suitable for all who pass through. Everything from Yoga Fundamentals to a 2-Hour Master's Class, from restorative Yin Yoga to screaming fast Total Body Sculpt allow variation for all hungry for activity.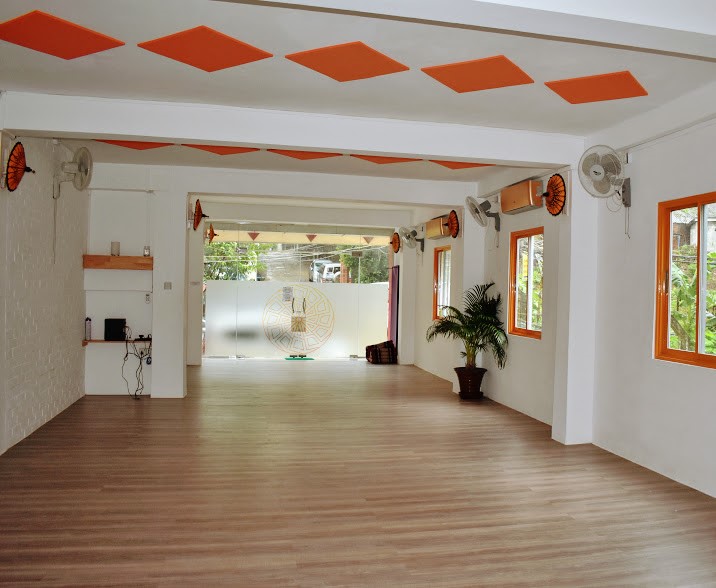 After your yoga spree, their adjacent, lush green café will tempt you with all the replenishing nourishment you may need. Nourish seeks to provide wholesome plant-based cuisine for the nutrition of their yogis and for the sustainability of our planet. From a health standpoint, Nourish fuels its friends with whole foods that contain minimal processing, favoring natural sweeteners over sugar and spice over excess salt or grease. Through an eco-lens, Nourish also wins by crafting its vegan menu of goodies with many local and organic plant-based ingredients. As a rare bonus for Yangon standards, biodegradable packaging is the norm for take-away and delivery orders though Yangon Door2Door and Deliverink.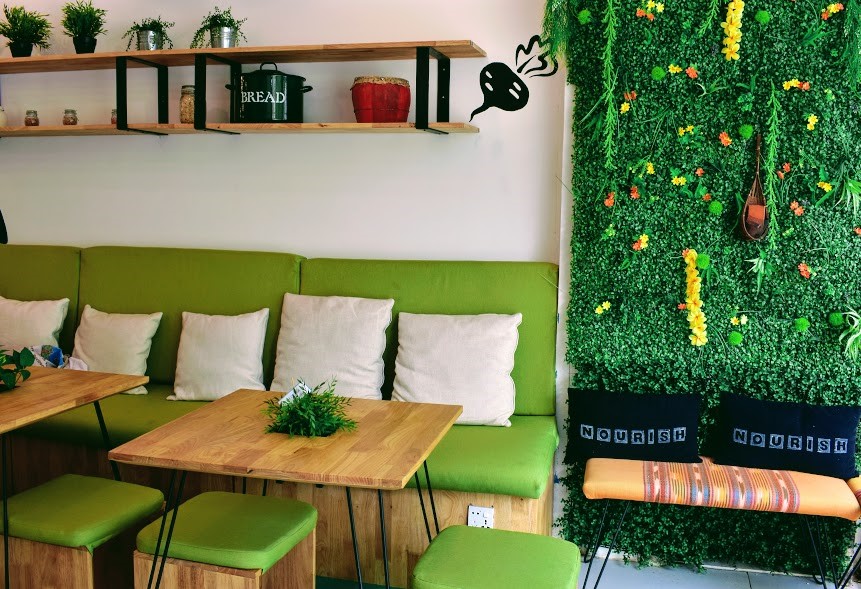 Of course, such sustenance can appear an oddity amidst the fish-heavy, chili spice-fried Burmese cuisine that locals tend to favor. The concept of veganism is difficult to explain in Burmese as it is in several of the visiting languages that roll through the café's double doors. Studio owners explain that the lack of animal products has left some customers confused, asking dumbfoundedly "Where is the sausage in my Apple Sausage Wrap? Where is the bacon in my Full English Breakfast?" Outreach and education is a next-step for the café to inspire more locals and internationals to crave their cuisine. In the meantime, Nourish does its due diligence to serve its faithful clientele of touring yoga warriors, traveling spiritual gangsters, and ex-pats who want to jump on the bandwagon of wellness.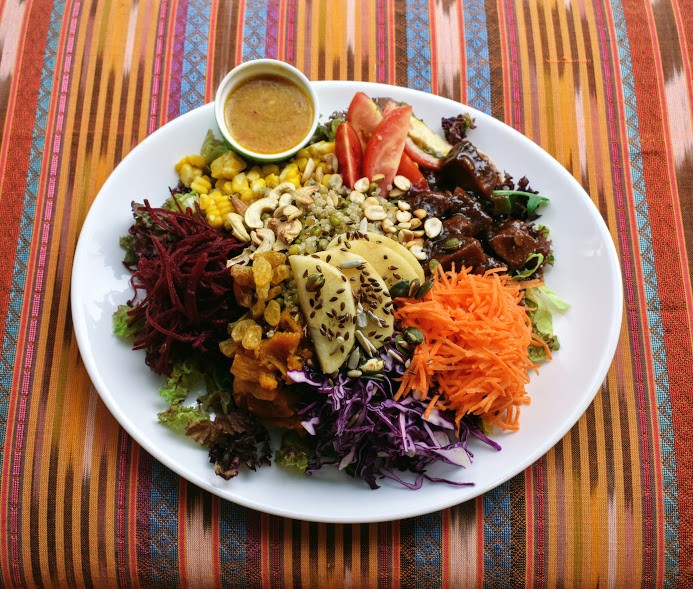 For those who seek a refuge of eco-friendly rejuvenation, Nourish opens its doors wide. Its rainbow-colored Nourish Quinoa Salad (ask for added spicy Asian Tofu to jazz it up!) and its tropical options of Smoothie Bowls are two of my favorites, as is its balance of energetic flow and restorative chill-out in Yin and Yang Yoga. Discover your own unique preferences in movement and meals when you make your next trip to this side of our planet – a world made well from the mission of Nourish Café.
About the author: Lacey Gibson is a global health researcher, a food writer, and a Vinyasa yoga teacher. She recently graduated with a Masters of Science in Global Health Population from Harvard T.H. Chan School of Public Health. Here, she also served as a Food Literacy Project Fellow, coordinating community events to inspire education of the food system. Prior to her Masters, she graduated in 2015 with a BA/BS in French and Physiology from Southern Illinois University, where she also competed as an NCAA DI track/cross country runner. Throughout her career, Lacey's work has been published in academic journals, such as the Journal of Wine Research and the International Journal of Undergraduate Research and Creative Activities. She is also a regular contributor to writings for a wider wellness-interested audience, such as UNDO Ordinary, I Am Woman Project, and Skin In The Game. For a full taste of her writing style, keep up with her food blog.   
Comment via Facebook