If Cusco hasn't yet been named the vegan capital of South America, I would like to be the first to suggest that title. This bustling city, known for being the travel hub to get to Machu Picchu, is a fantastic place to see and while you're there, you'll be blessed with some of the best vegan food known to mankind.
It didn't take me long to find out about Green Point. Vegans and non-vegans alike flock to this place by the hundreds (seriously, it's PACKED all-day, every day) to get some greens in before taking on the long trek to Machu Picchu. They offer an incredibly affordable and delicious daily lunch menu that will fill you up right and won't break the bank. Oh, and everything is 100% vegan, too.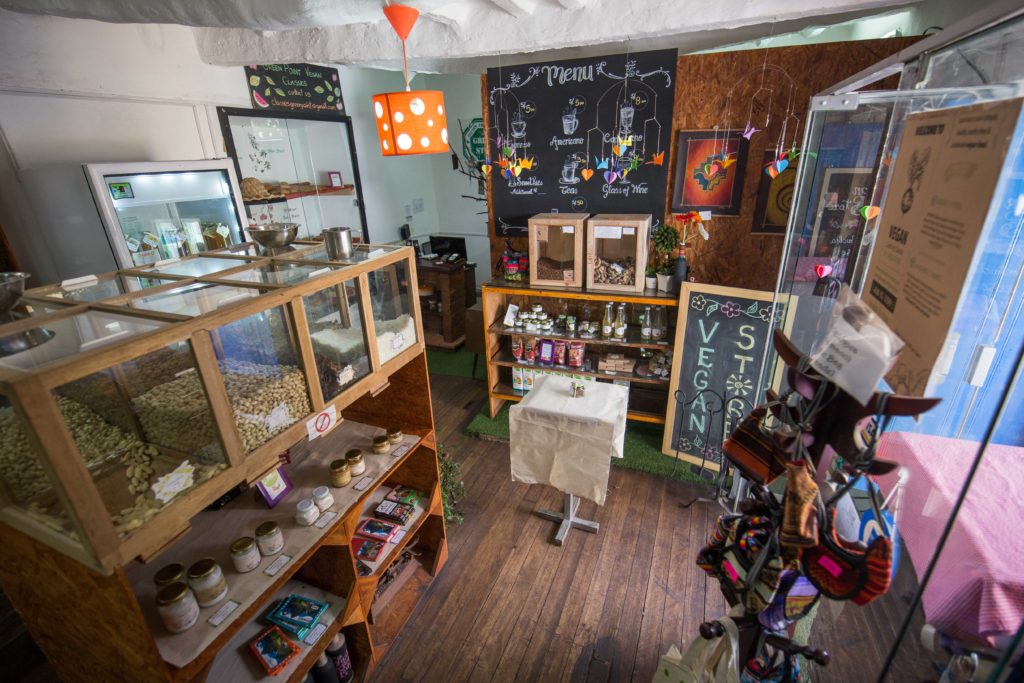 I met with the owners and they were gracious enough to have my come to the restaurant over 10 times during my week-long stay in Cusco to shoot their various menu items and taste all that they have to offer. Not only do they have two amazing locations in Cusco, Green Point and Green Point Patio, but they also run a vegan shop next to their main restaurant location where you can buy anything from shoes to gluten free bread and brownies in case you're ever in need quick pick-me-up (which, trust me, you are).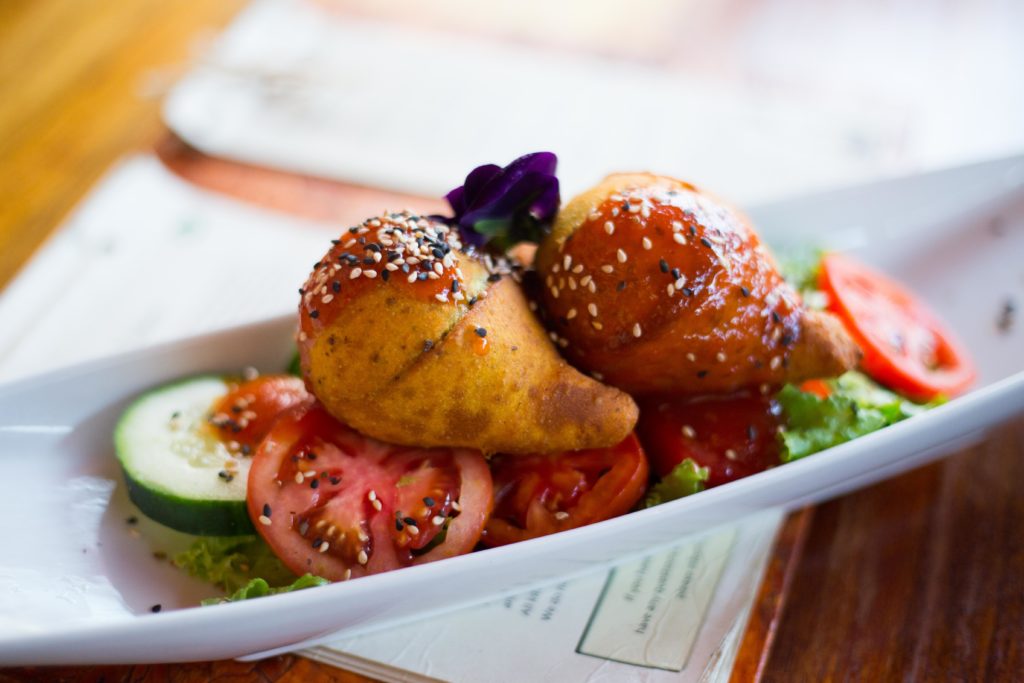 I got to try pretty much their entire menu and everything was just…so good. It's almost hard for me to type this because I'm still drooling from the thought of the culinary mastery that they're serving up in Cusco.
If I have to pick a few favorites, the oyster mushroom ceviche was just plain mind-blowing and every soup that I tried while I was there was insane. If you're preparing for a retreat while in Cusco, the chefs are more than happy to make your food without salt to help keep your mind as fresh as can be.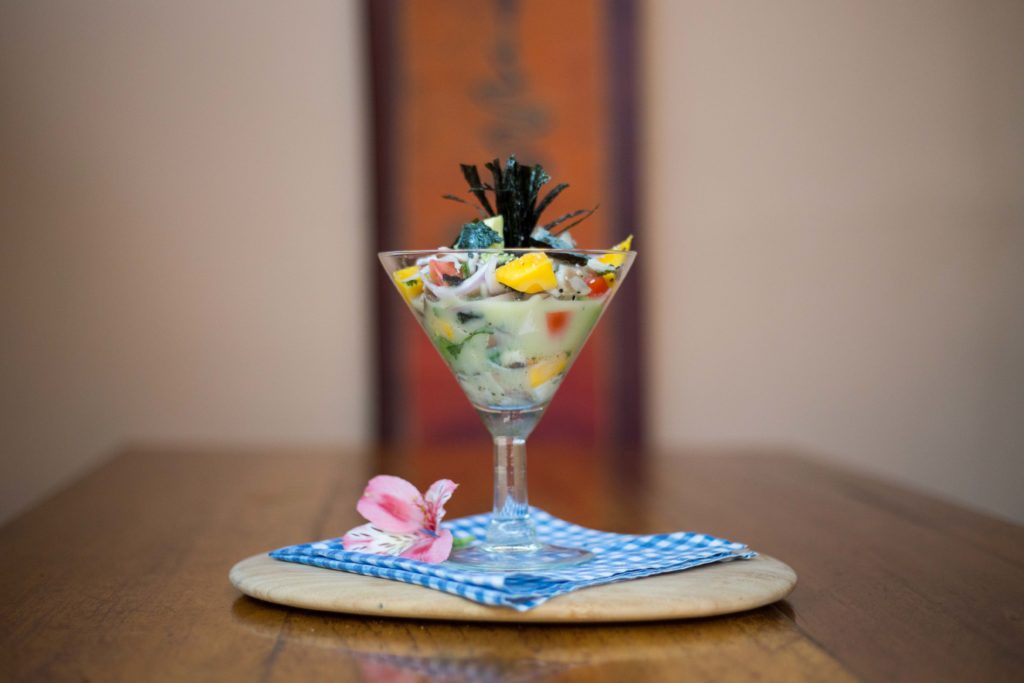 There are about a million reasons to go to Cusco. From trekking up to rainbow mountain to escaping into the beautiful heights of Machu Picchu, it's a bucket list item for almost everyone. And don't forget reason number one million and one: the vegan food is ON POINT.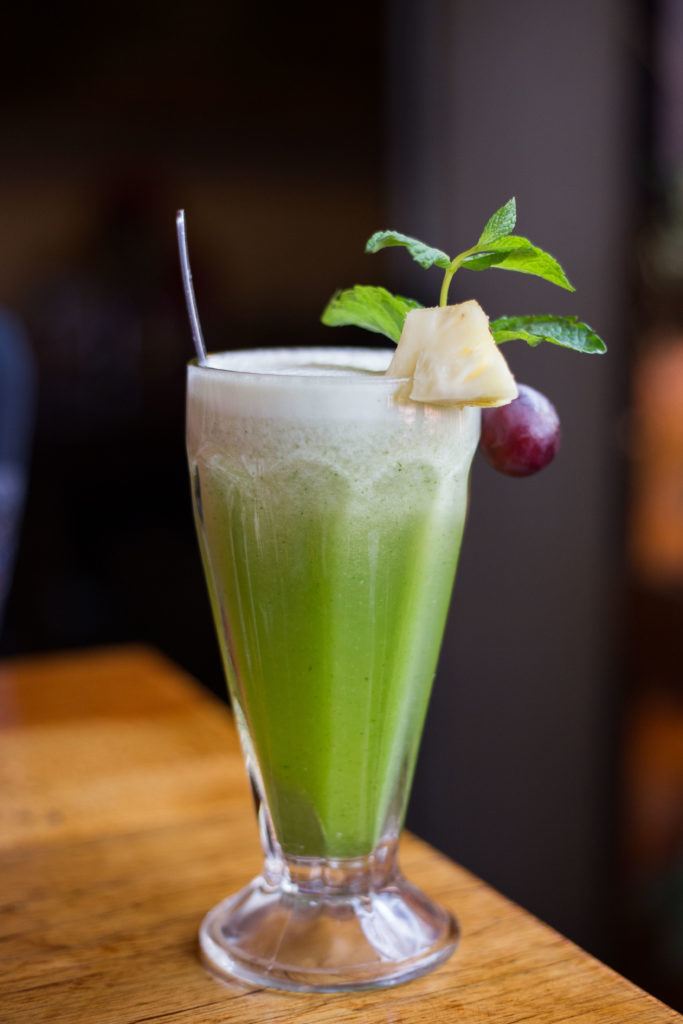 About the author: James is a full-time traveler and vegan restaurant photographer that offers free photo sponsorships to plant-based restaurants all around the world, helping them spread their cruelty-free crusade to the masses. James is currently on his second year of travel and is making his way through Europe as we speak. You can follow his adventures on Facebook and Instagram @theveganveggiebond.
Comment via Facebook