Portland, Oregon is known as one of the most vegan-friendly cities in the US, and I made it a mission to find my top spots for all things vegan food. Some more well known, and others that deserve a lot more attention, in my honest opinion! So here it goes, my favorite spots as a local in Portland!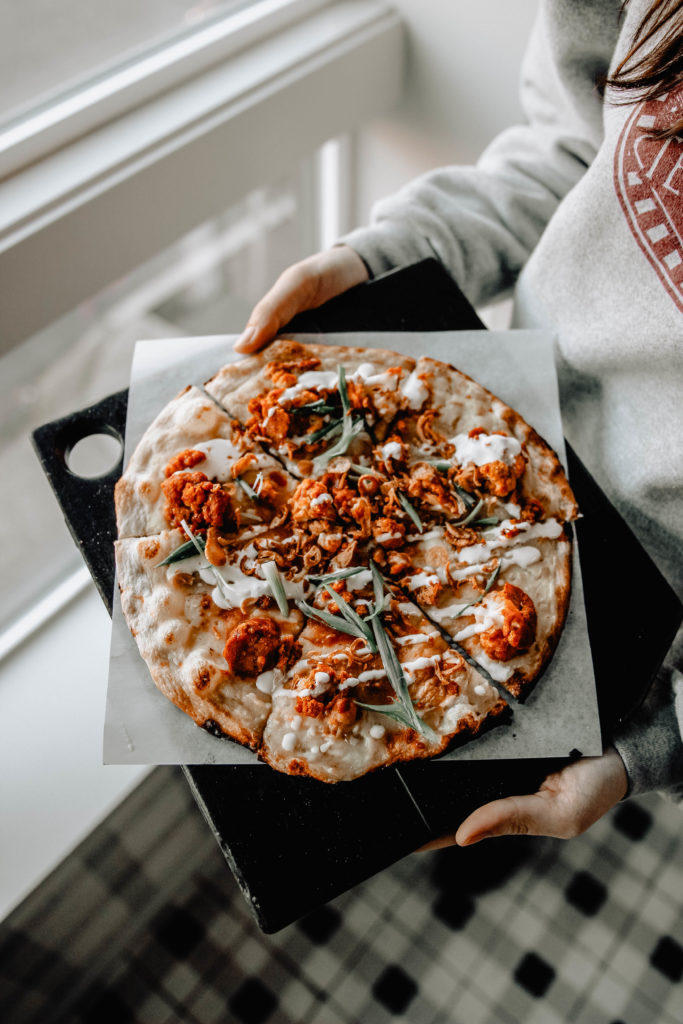 1. The first originates from Vancouver, BC, however we were very much blessed to have received the first Virtuous Pie in the states. With an urban, upbeat, and comfortable feeling environment, the staff cooks all of the food to order with some of the best ingredients I've come across at a pizza spot! The Stranger Wings is among my favorites, featuring buffalo cauliflower, crispy shallots and homemade blue cheese drizzle (vegan of course). If you happen to be in town on a weekend, don't miss out on their epic brunch menu!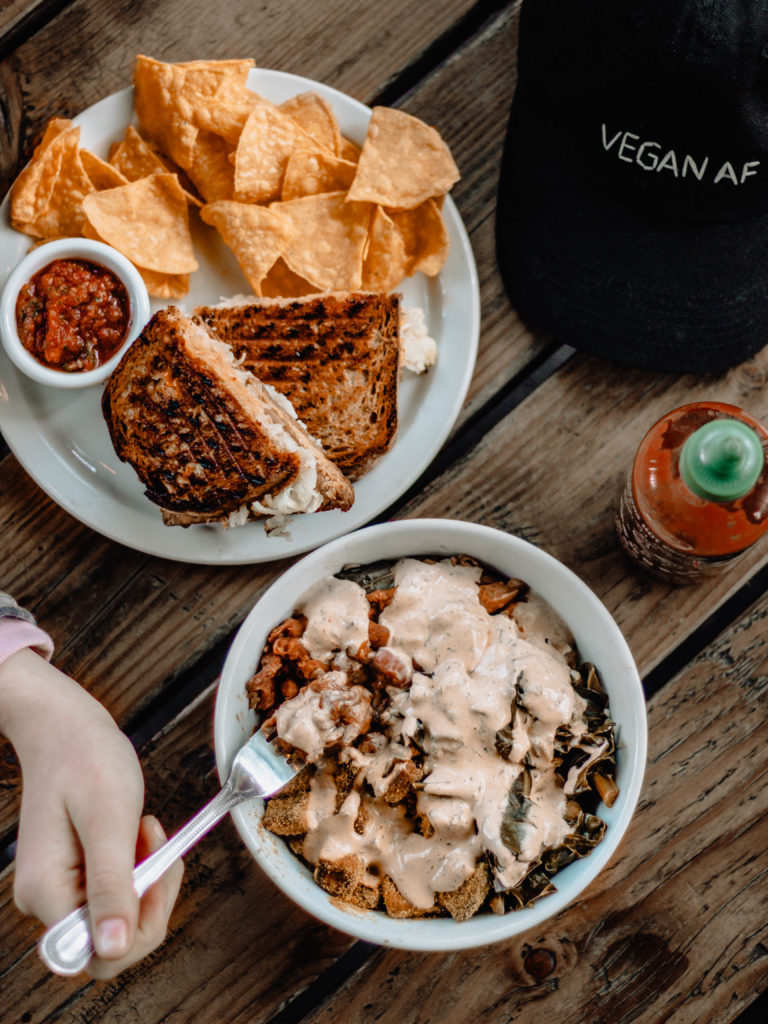 2. Have you ever wanted a chill bar atmosphere with delicious food as a vegan? Well, you're dreams come true at the Bye and Bye, a fully vegan bar and restaurant on the famous Alberta Street. With heart stopping plates and bowls, this place takes the cake for encompassing Portland food culture! If you love tempeh reubens as much as I do, then you won't be disappointed by this one. Filled with lots of kraut, the most savory tempeh, and mustard, your mouth will be watering. This place really knows how to pack tons of flavor into a sandwich!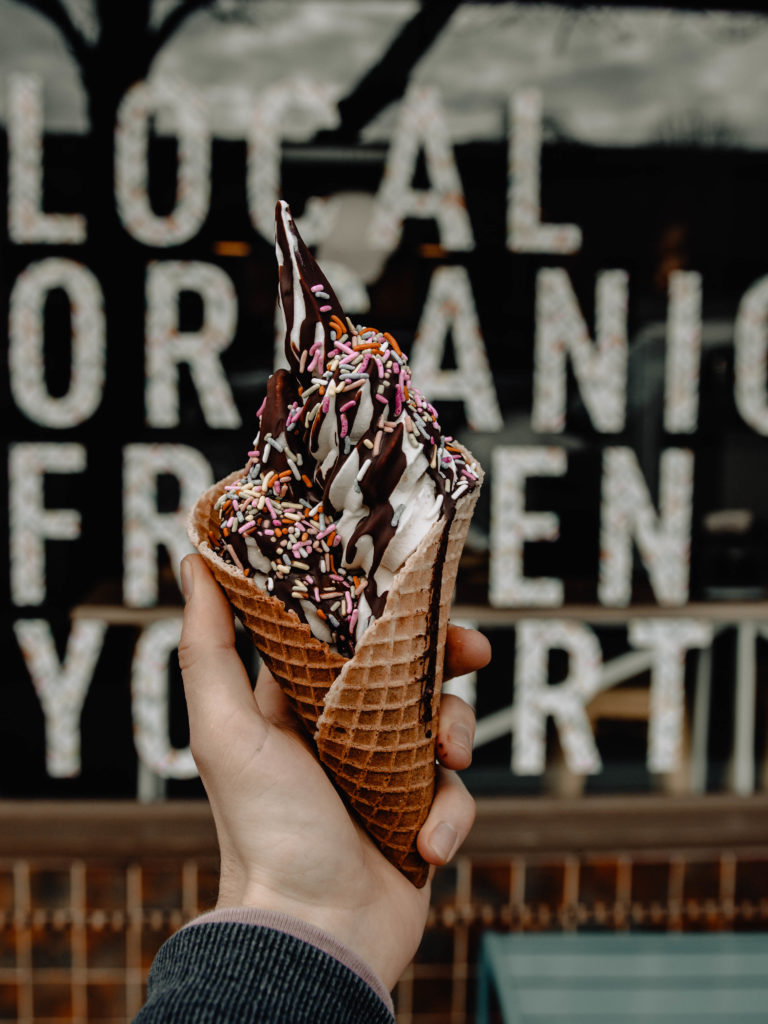 3. Eb and Bean isn't fully vegan, but they do have a rotating vegan menu with the best vegan fro-yo ever! I didn't even know vegan fro-yo existed until I found this place, and my life is now better because of it. The homemade vegan waffle cones are exciting, to say the least, and then you get to have it filled with the creamiest, probiotic rich fro-yo! Their toppings are nothing to scoff at either. There are tons of vegan options, including sprinkles and chocolate magic shells!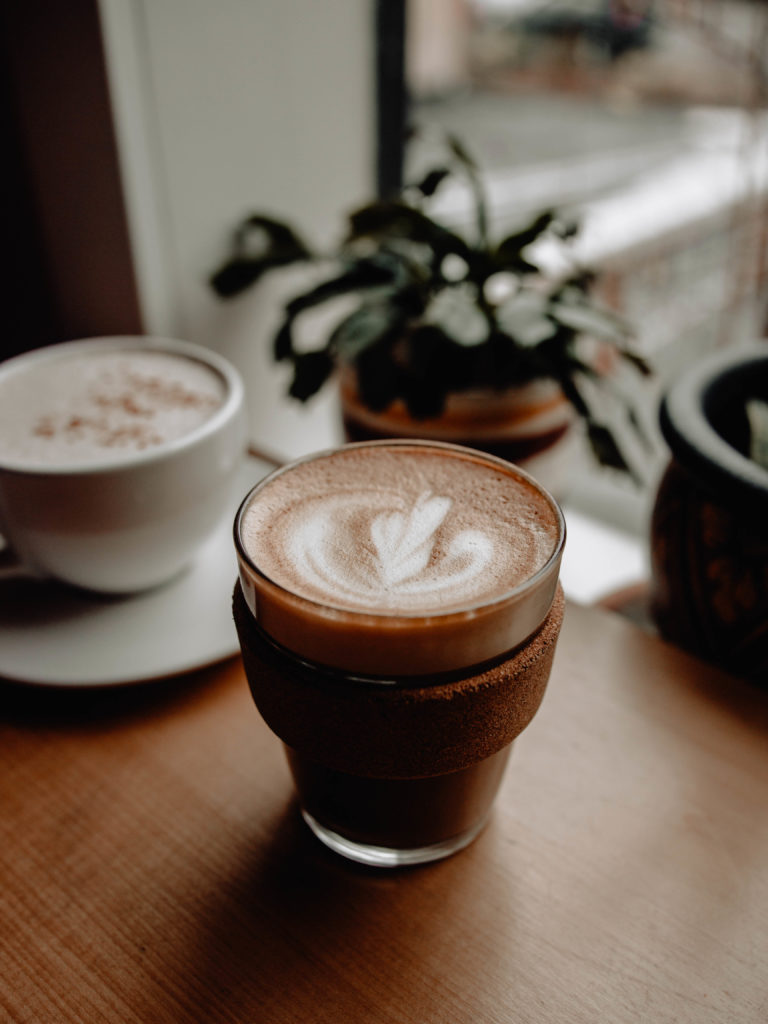 4. If anyone knows anything about me, it's that I drink a lot of coffee, and I'm sort of a snob about it. Local, specialty coffee only please! Jet Black is a local, small business coffee shop located right next to the second location of Food Fight Vegan Grocery. They serve up some of the best caffeine I've had from Water Avenue Coffee Company, paired with their excellent customer service and barista skills. It's also a plus that it's a completely vegan cafe, serving up baked goods from some of the best local Portland bakeries. It's a frightening realization that I'm only a 5 minute walk away from pure heaven in a cup. Can't thank them enough!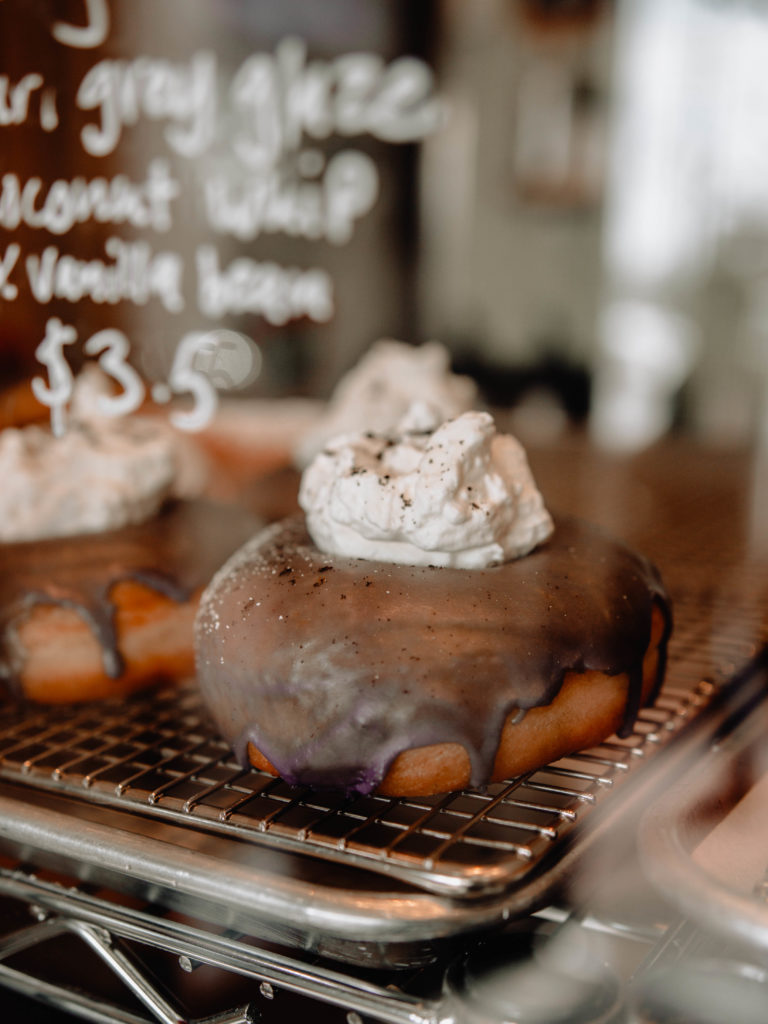 5. So, what are you going to pair with that delicious coffee you just bought? How about Doe Donuts, a completely vegan specialty donut shop! These fried rings of dough are some of the best I've had the pleasure of enticing my taste buds with. With flavors like their signature strawberry milk Doe! donut,  french toast, and my favorite of the seasonal menu, London fog! They raise the bar with every new seasonal release, including stuffing a mouthful of cookie dough in the middle of a donut covered with chocolate. Don't fall for the hype of the well-known donut shops. Doe Donuts is the only place to get the best in town. Beware! They sell out quick!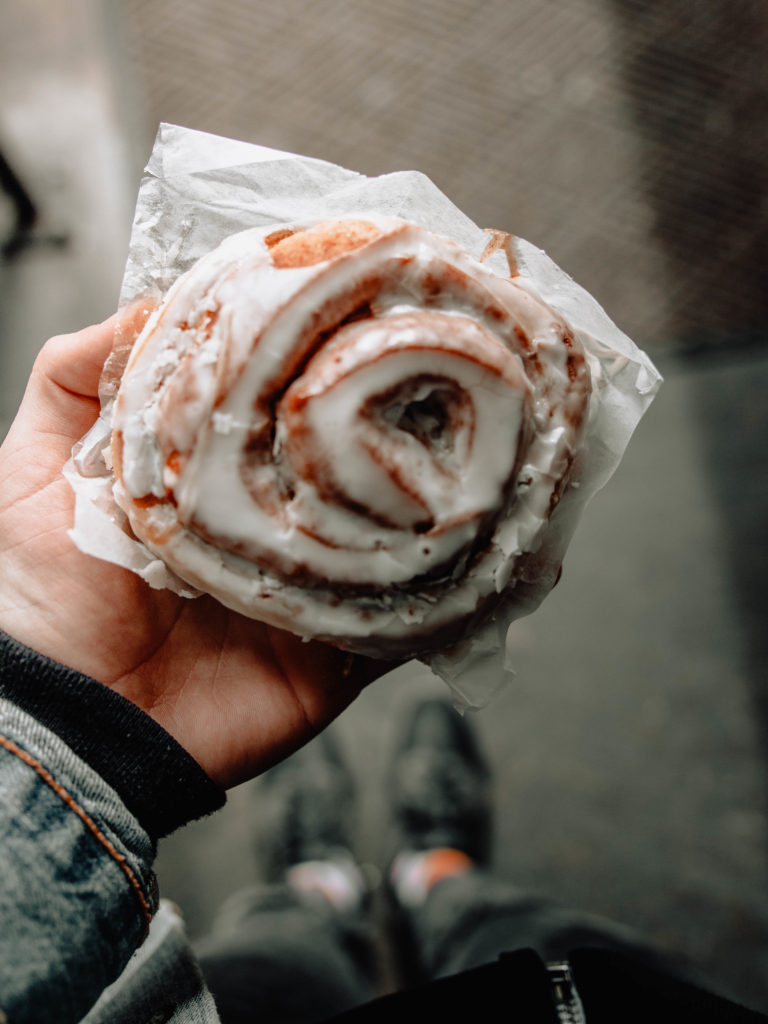 6. My last stop is to a more well known vegan spot in Portland, Sweet Pea Baking Company. Specializing in some of the best baked goods and pastries a vegan has ever set their eyes on. Cookies, croissants, muffins, bagels, the list goes on and on. My favorite being the croissants, because let's face it, vegan croissants are few and far between! I'm also a giant fan of the cinnamon rolls, but who doesn't like a delicious rolled up ball of dough and sugar? They also serve up a great soy latte if you're interested in more coffee options!
These aren't the only noteworthy spots in Portland by any means, but they are some of my favorites. So, next time you're in the Pacific Northwest, don't get overwhelmed by all of the vegan options you have, do what the locals do! Happy eating!
About the author: Brandon is a photographer living in Portland, OR specializing in photos of people and vegan food! He aims to spread the vegan message and his love for photography on instagram, which can be found at @veganbran and @brandonbphoto.
Comment via Facebook