Who doesn't love tacos? Friends all around the world are fans of this versatile Mexican classic. Whether filled with veggies, hot sauce, or plant-based meats, you may be wondering where exactly to sample the best vegan versions. That's what we're here for! This is HappyCow's list of the 10 best vegan taco restaurants in the world.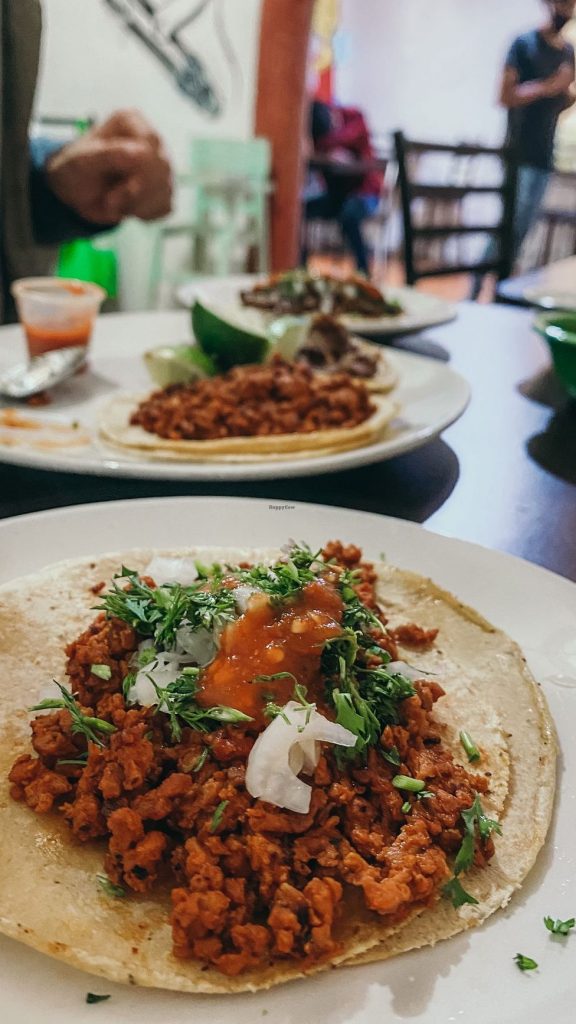 10. VEGuerrero – Mexico City, Mexico
This authentic Mexican restaurants offers a variety of vegan meats, including their own house-made seitan. Their mission is to expand the plant-based gastronomic experience, through ethical culinary culture. Now that's something we're into!
---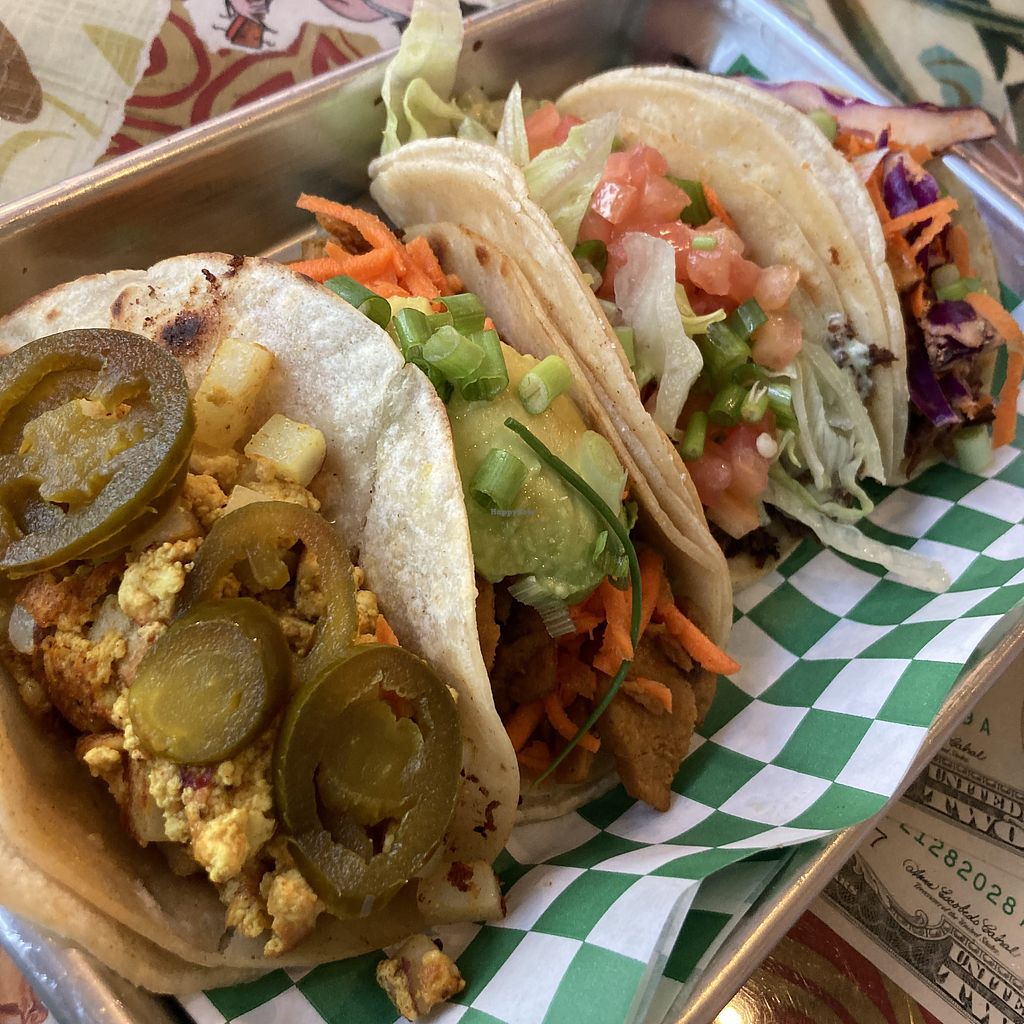 This eclectic Mexican cafe opened in the Deep Ellum neighborhood of Dallas in 2018, and became fully vegan a year later. Almost everything on the menu is also gluten-free, which is a big win.
---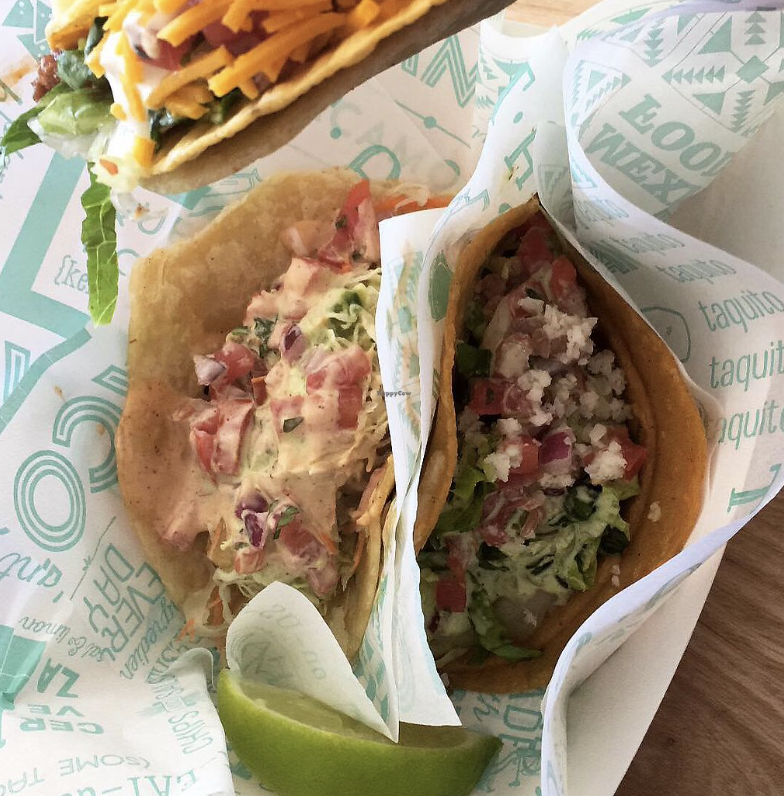 This plant-based Mexican eatery offers a variety of unique vegan taco fillings, such as jackfruit barbacoa, mushroom asada, chorizo, and no carne asada. There's something interesting on the menu for everyone.
---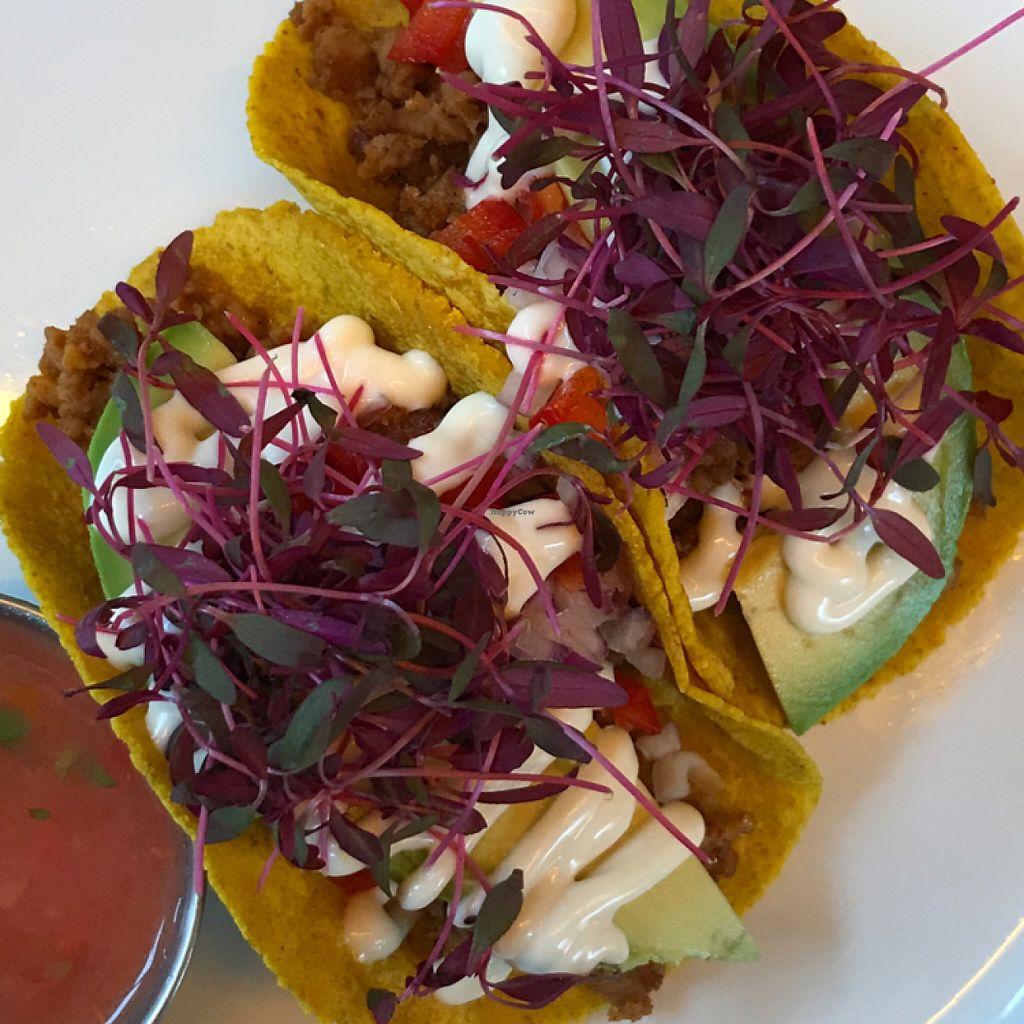 7. Jajaja – New York City, USA
This restaurant serves modern Latin and Mexican vegan cuisine within Manhattan's Chinatown. Stop by for a colorful array of dishes and contemporary atmosphere.
---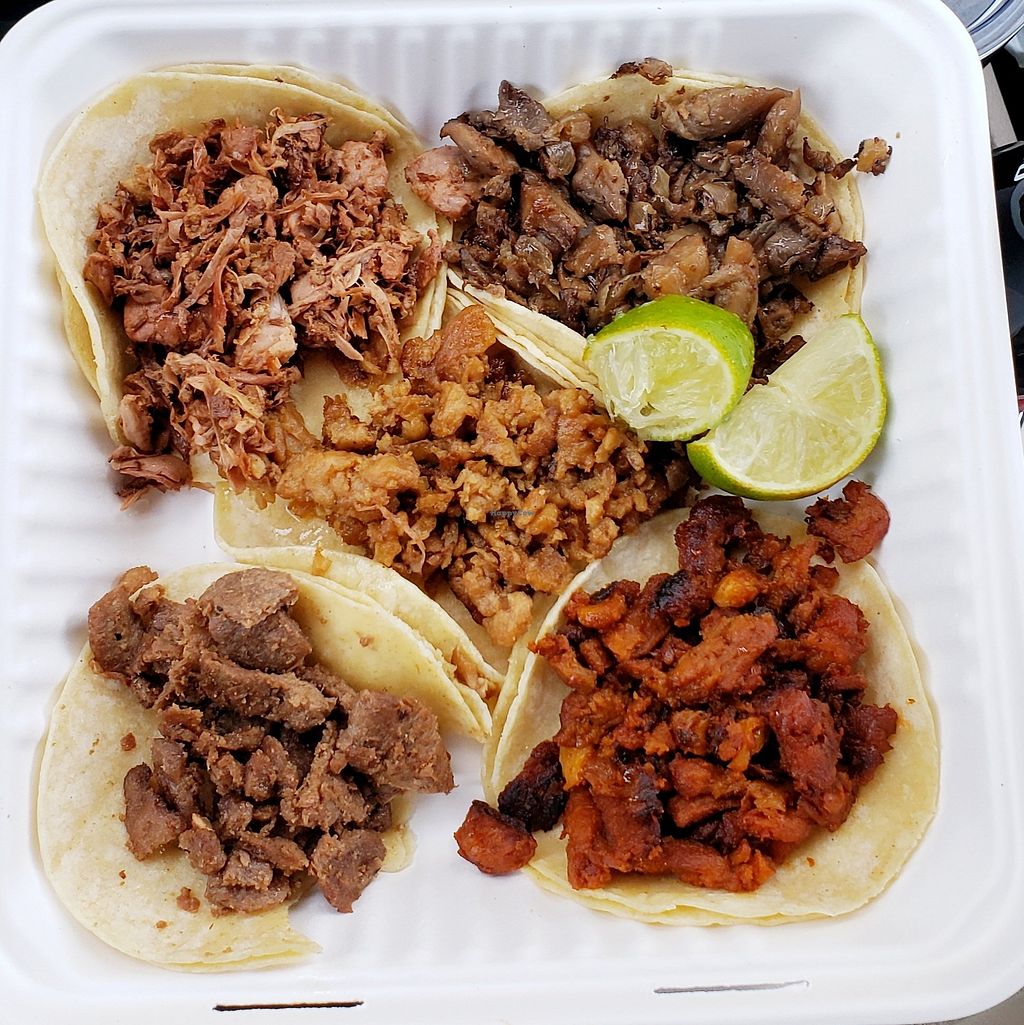 This popular all-vegan Mexican restaurant in the San Fernando Valley was opened in the summer of 2020. It's run by the owners of the successful pop-up Vegatinos.
---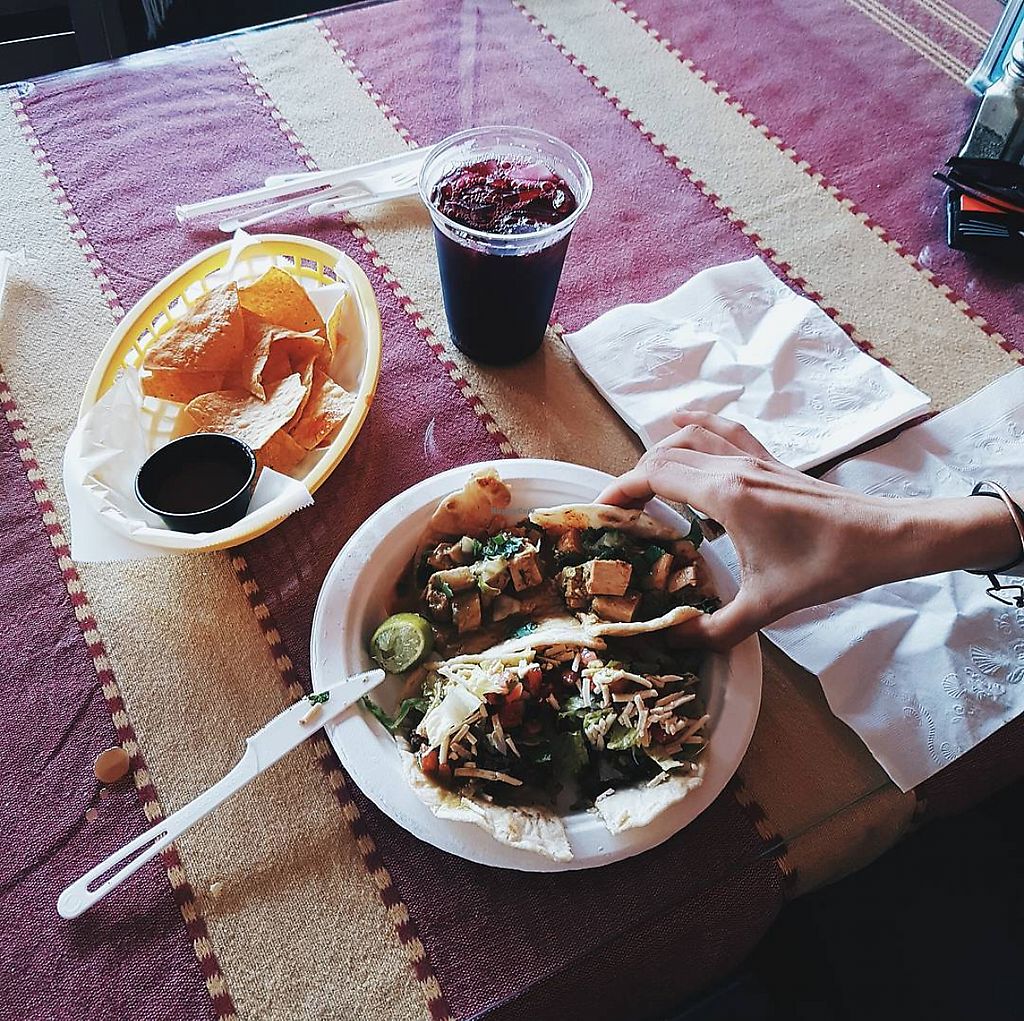 This casual, colorful eatery serves food to-go style with an eat-in area, offering a variety of faux meats and fillings. Located in the New Monterey area since 2013, it has accumulated over 164 rave reviews on HappyCow.
---
This stationary food truck serves authentic tacos and other Mexican street foods. It also offers vegan protein for sale by the pound for those who like to cook at home!
---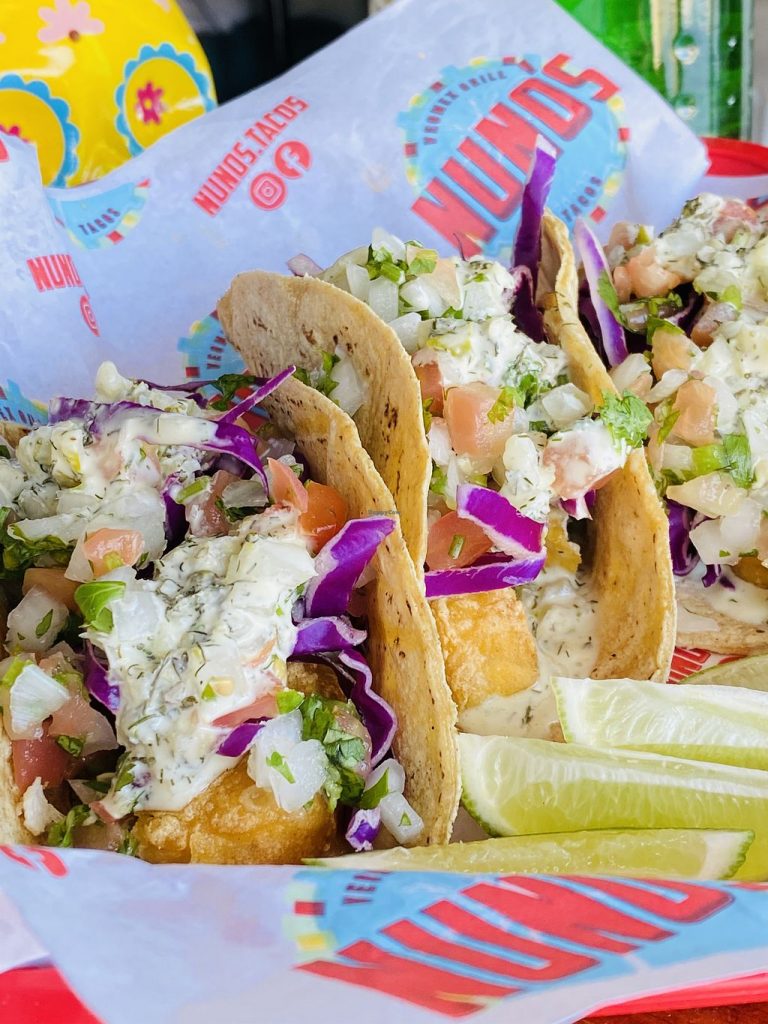 This eatery offers Mexican street food with space to sit down and enjoy your meal. Their extensive menu offers eight different house-made veggie proteins.
---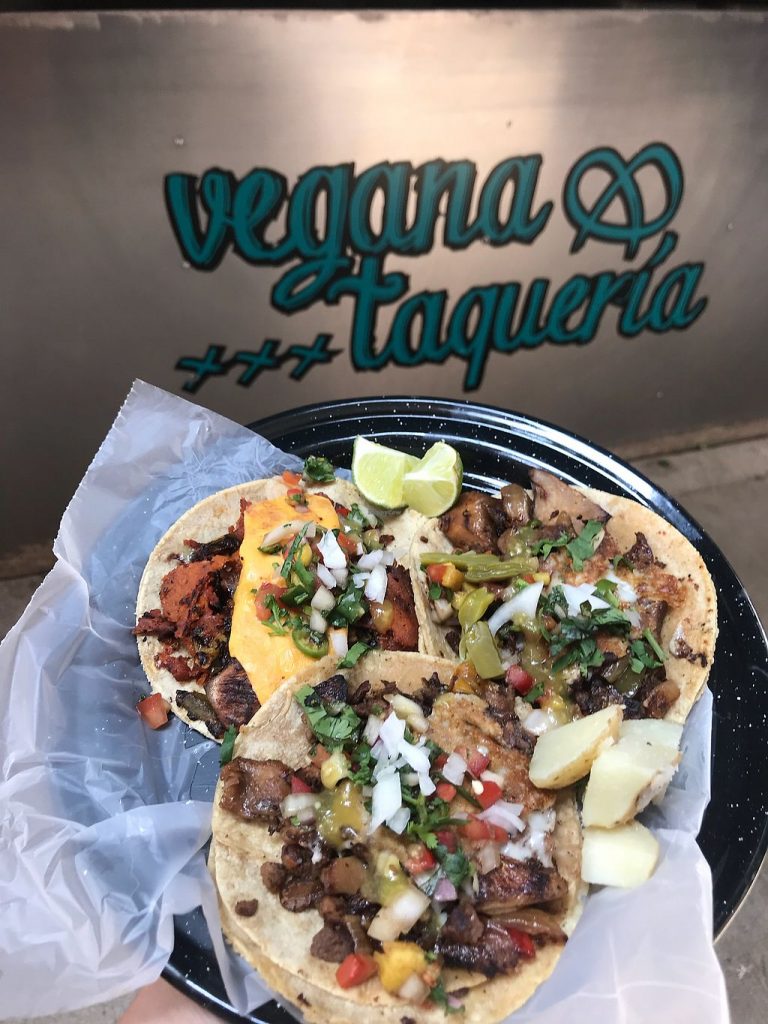 The first vegan food truck in Mexico City, this taco stand offers eats-to-go near Parque México. It boasts 90 reviews with an overall 5-star rating on HappyCow. They also have a brick-and-mortal location here.
---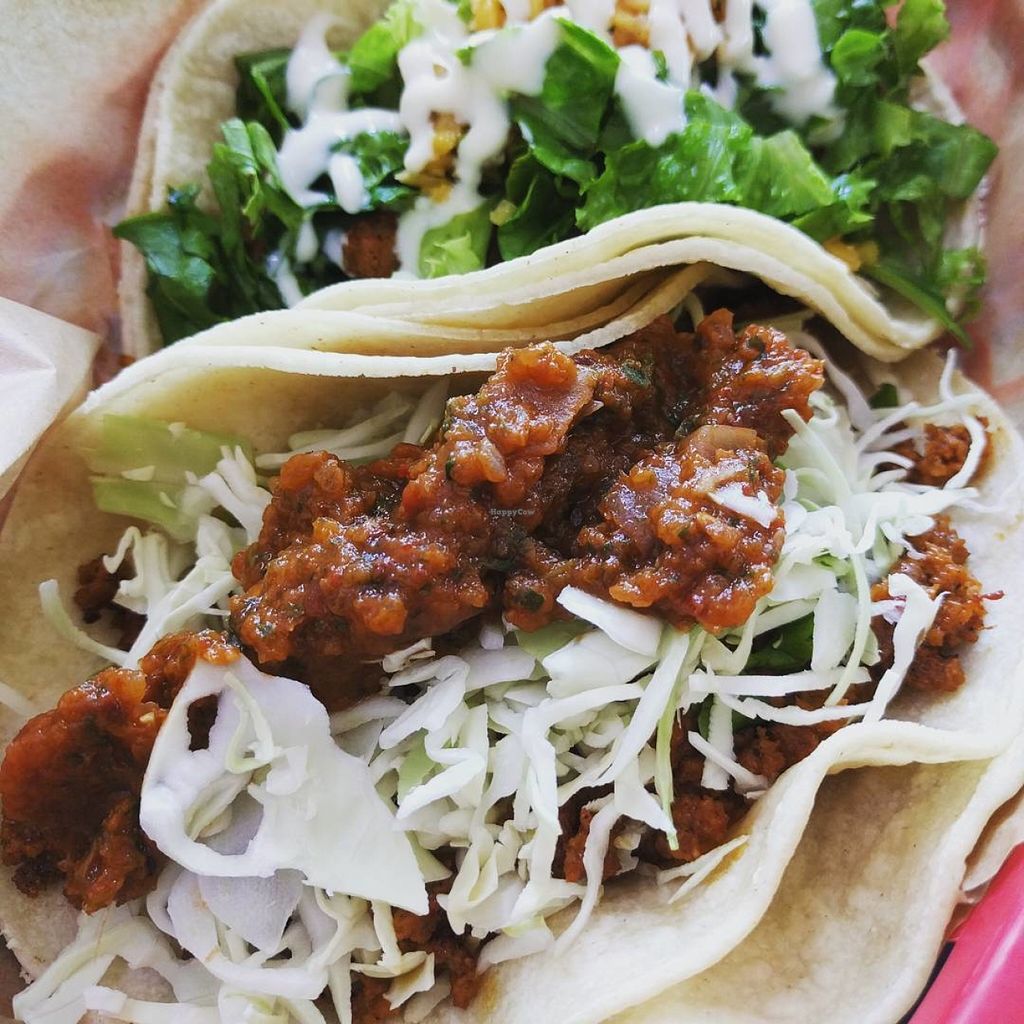 1. Taco Party – Somerville, USA
Do you like tacos? Do you like to party? If so, this is the place for you! Originally a taco truck and catering company, it's been brick-and-mortar in the Boston area since 2015, with the over-all highest rating among all those on this list!
Where's your favorite vegan taqueria? Let us know in the comments.
This list is based off of reviews and ratings on HappyCow.
Don't have the HappyCow app yet? Download it here
Please note that due to restrictions from Covid-19, some restaurants may currently only offer take-out or delivery, or even be closed temporarily. Please call ahead to confirm.
Follow HappyCow on Facebook, Instagram, and Twitter.
If you enjoyed this article, you may also like:
Comment via Facebook