I heard about it the way one might hear about secret caves, fountains of youth, lost civilizations — through the veg grapevine.
I had already visited the vegetarian cities of Haridwar and Rishikesh in India, having thoroughly enjoyed myself there while basking in the delicious compassion of vegetarianism, so I knew I had to go to Ban Phra Baht Huay Tom while in Thailand.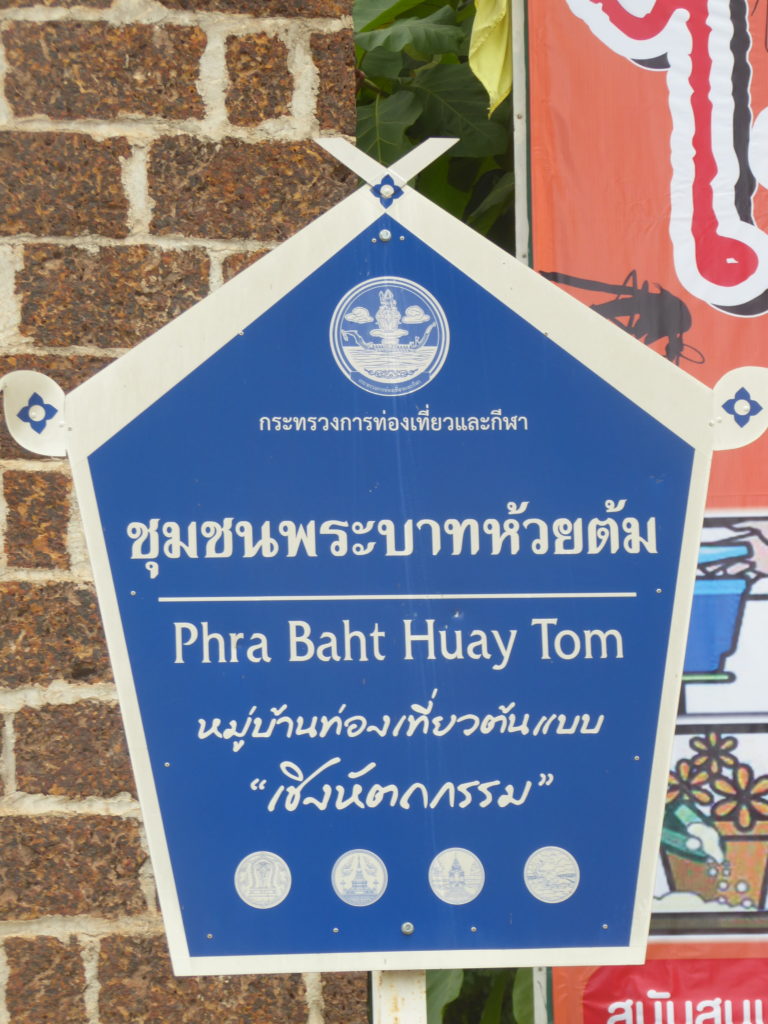 About two and a half hours south of very veg-friendly Chiang Mai (in Lamphun Province, Li District, Na Sai Subdistrict, near beautiful Mae Ping National Park), the "vegetarian village" of Ban Phra Baht Huay Tom is actually a small town laid out in a grid pattern, unusual for Thailand. It is also unusual in that the town is mostly populated by Karen (Paka-Kyaw), one of the Hill Tribe minority ethnic groups of the country, mostly Buddhist, and Thai is typically their second language, with very little English spoken. I speak very little Thai and my attempts to speak it were sometimes literally laughed at, which was not an unprecedented happening for me. I was the only foreigner in town and had the exquisite temple with inside mirrors, large golden chedi with tinkling bells, handicraft center with silver and textiles, and many of the streets all to myself.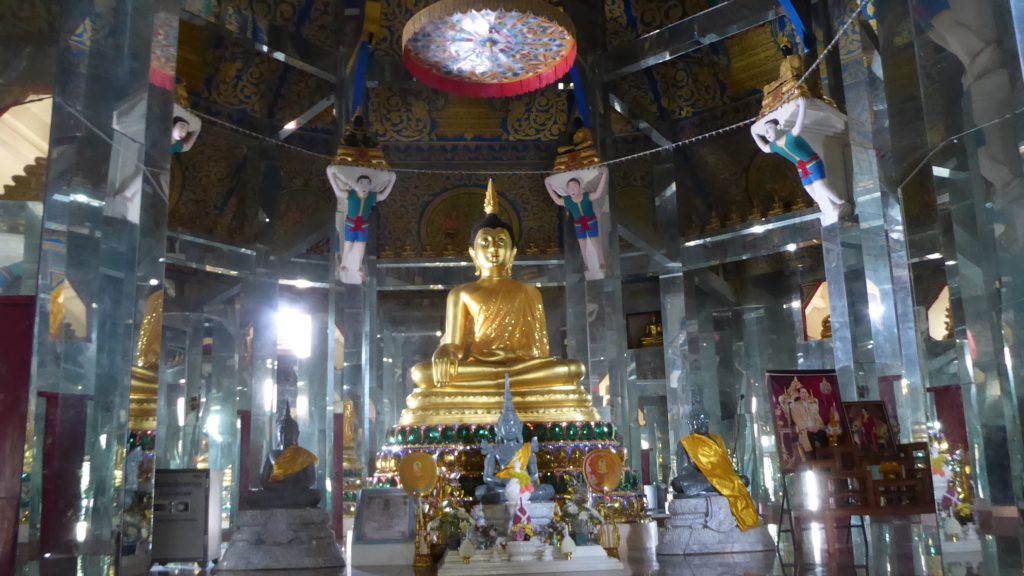 Ban Phra Baht Huay Tom's vegetarian history is fairly recent. Karen families arrived in this area in 1971 from another part of Thailand and some more have moved there since. Luang Pu Khruba Wong, an itinerant Buddhist monk who walked to visit Karen villages across northern Thailand, relayed that "If we hurt animals, then the animals will hurt us, followed with illnesses. If we eat vegetarian foods, we will not be hurting anyone." The Karen townsfolk promised their beloved monk that they would be vegetarian, continuing to do so after his death and raising their children vegetarian, as well. And everyone I was able to speak with there said they have been veg for life. The terms in Thai for vegetarian (mongsawilat) and vegan (jay) are often used interchangeably in Thailand, though I didn't see any non-vegan foods the day I was there.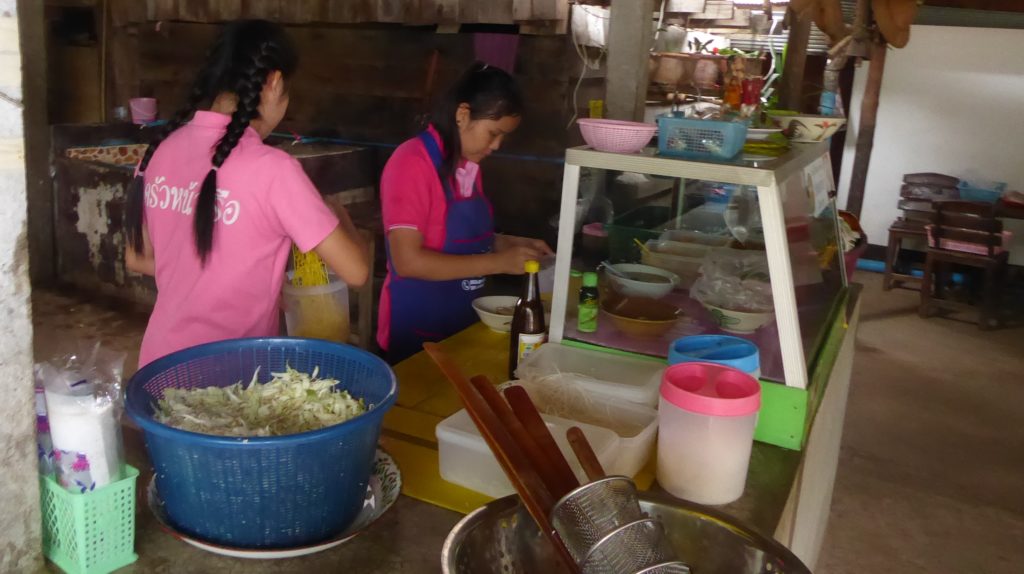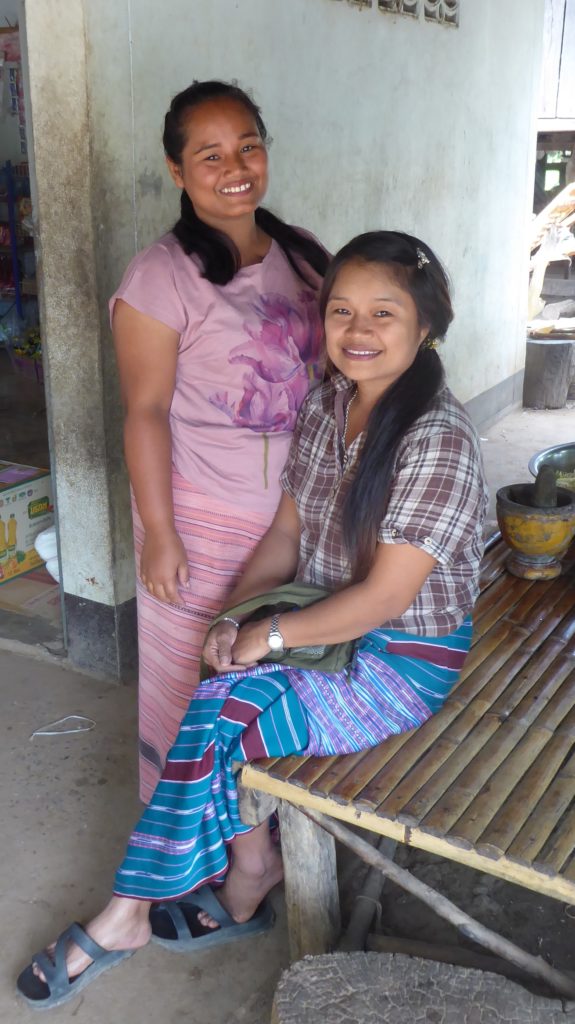 With only a couple restaurants and several roadside stalls, I did, however, see —and eat! — tofu-chicken with rice, veggie noodle soup, fried chili peppers, tofu patties, spicy herbal green bean fritters, savory mushroom strips, bamboo shoot salad, fruit, and other plant-based foods. Although the food wasn't the best I've ever had, which is not surprising for a small town, it was certainly good, it was inexpensive even by Thai standards, it felt pure, and I was content knowing that it and all the other food in town was not made from animals.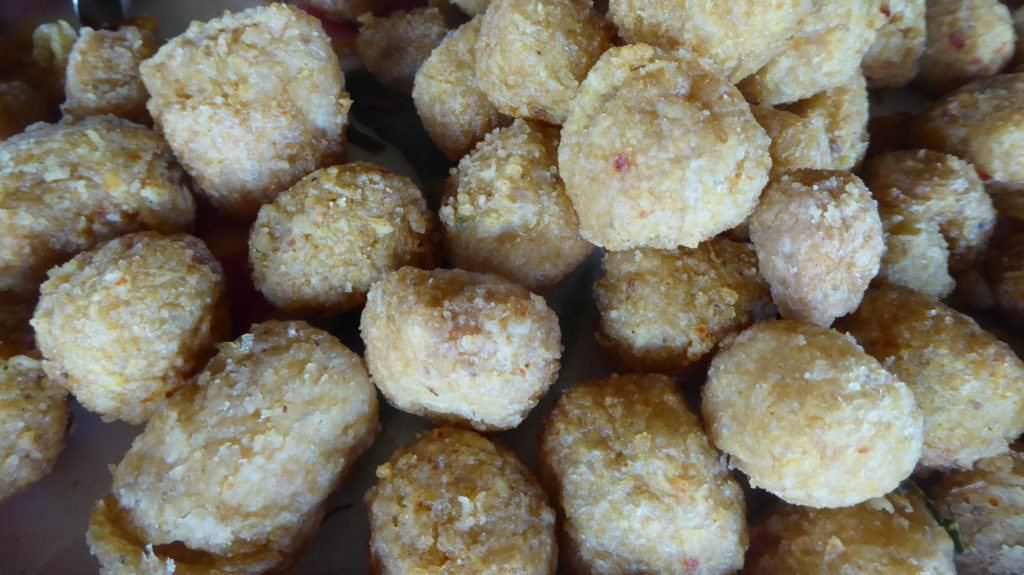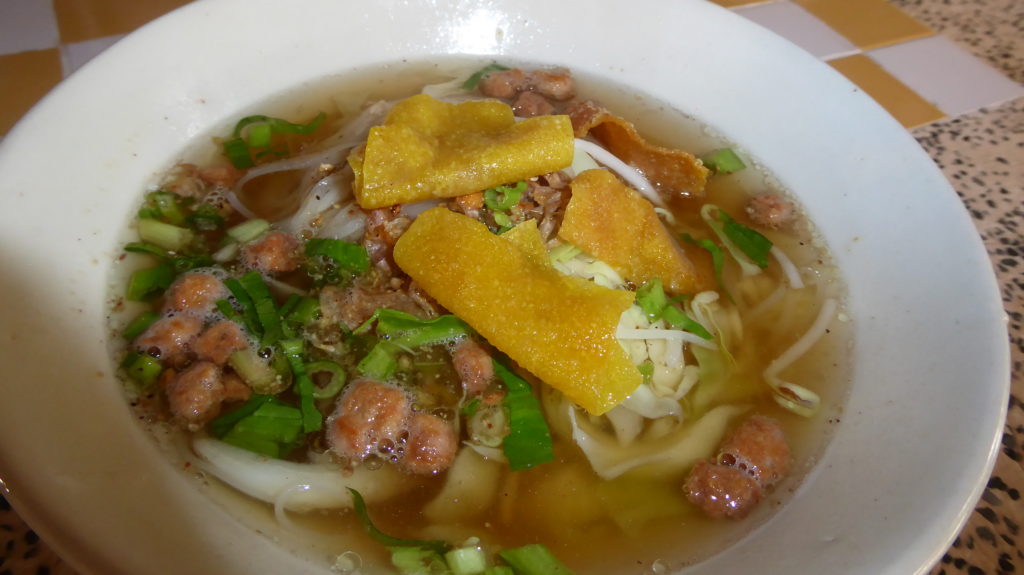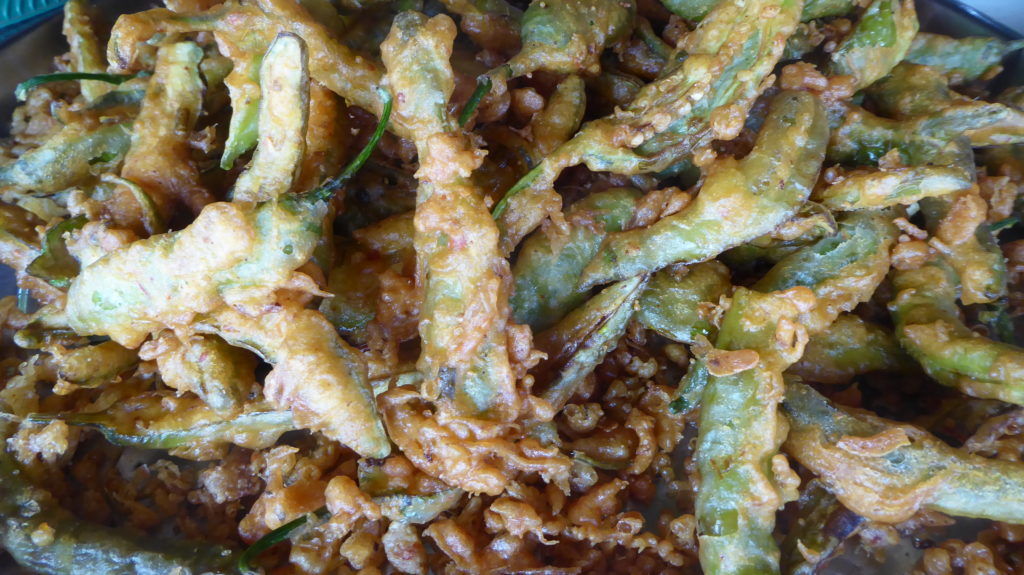 It is a rare privilege to be in an all-veg jurisdiction and it felt absolutely sublime.
Dan Brook, Ph.D. teaches sociology at San Jose State University, from where he organizes Hands on Thailand, edited a veg cookbook, and his other ebooks can be found here. One of Dan's veg websites is Eco-Eating.
Comment via Facebook