The capital of the United States just got a whole lot fancier. This March, a new plant-based restaurant was opened on H street in Washington, DC by the name of Fancy Radish. The owners, Kate and Rich, also own and operate Vedge in Philadelphia, an incredibly successful plant-based restaurant that is reshaping the public's view of what vegan food looks and tastes like.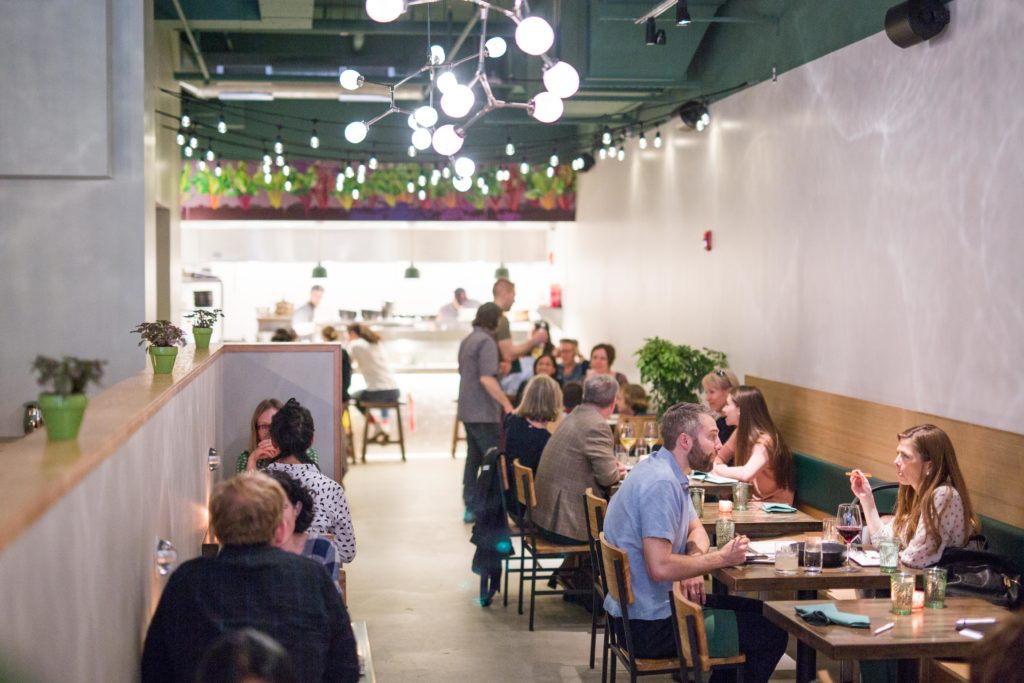 I was filming with Chocolate Covered Katie in DC for the vegan documentary series that I'm working on and we agreed that nothing could be better than wrapping up a day of filming with a great meal at a fancy new vegan restaurant, so we got ourselves a reservation (the last one that they had available!) and hit the town for the restaurant's soft opening.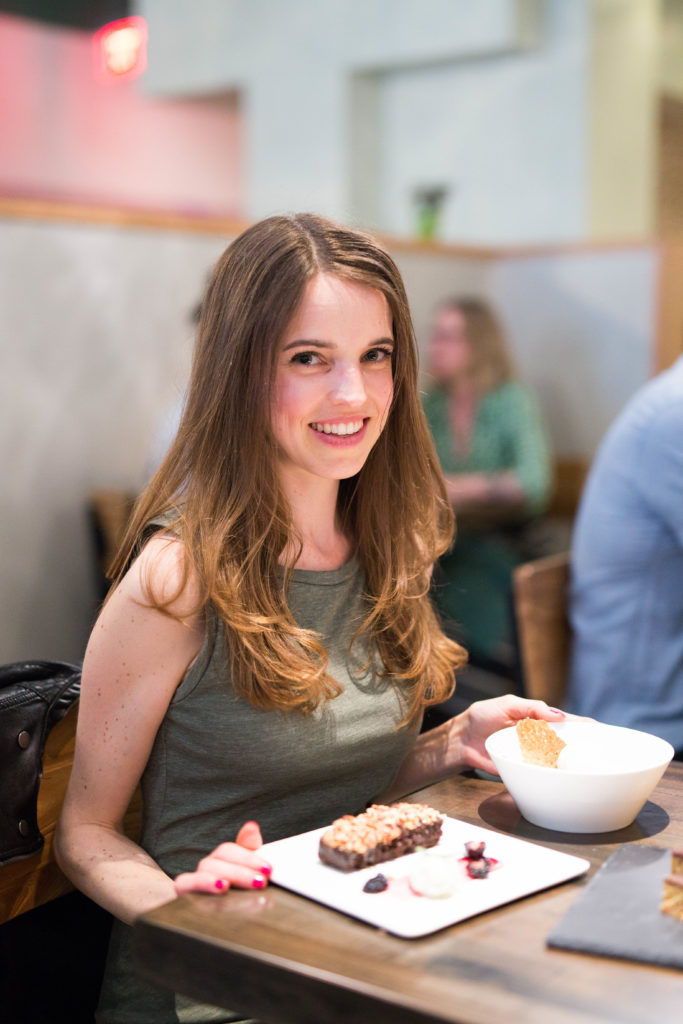 Plate after plate, we were absolutely wowed by the depth of the flavors that met our palettes. This truly is fine, plant-based dining. Fancy Radish offers an impressive menu of small plates which are perfect to share and pass around with everyone at the table.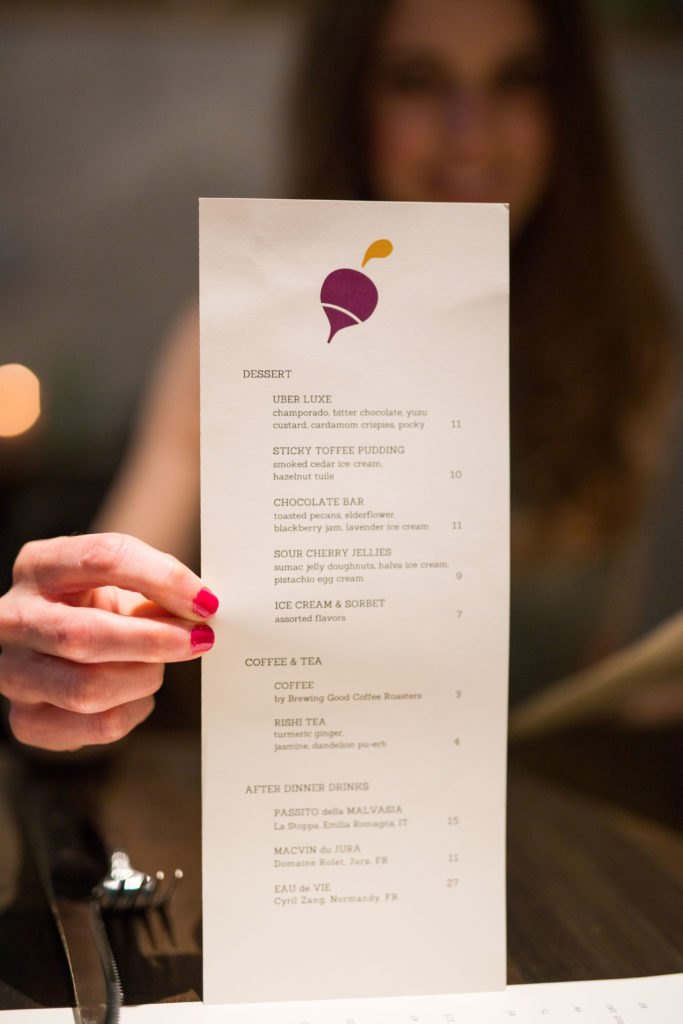 We started with their rutabaga cheese fondue with pretzel bread (what is life, right?) and their Fazzoletti trumpet mushrooms. Katie at one point asked our waitress if she could take a gallon of their fondue cheese home with her. I was thinking that a barrel's worth would better suit my needs, but I guess she's just modest.
As if things couldn't get more exciting, we also tried their seared maitake mushrooms as well as the wood-roasted carrot with black lentils, chermoula, and preserved lemon. I know what you're thinking. "…a wood roasted carrot? Is that it?" I thought the same thing when we ordered it and then it arrived and my jaw dropped. The plating at Fancy Radish is enough to make the trip well worth it, but then you find yourself on a taste bud roller coaster of epic proportions. Everything was super fresh, phenomenally flavorful, and perfectly presented.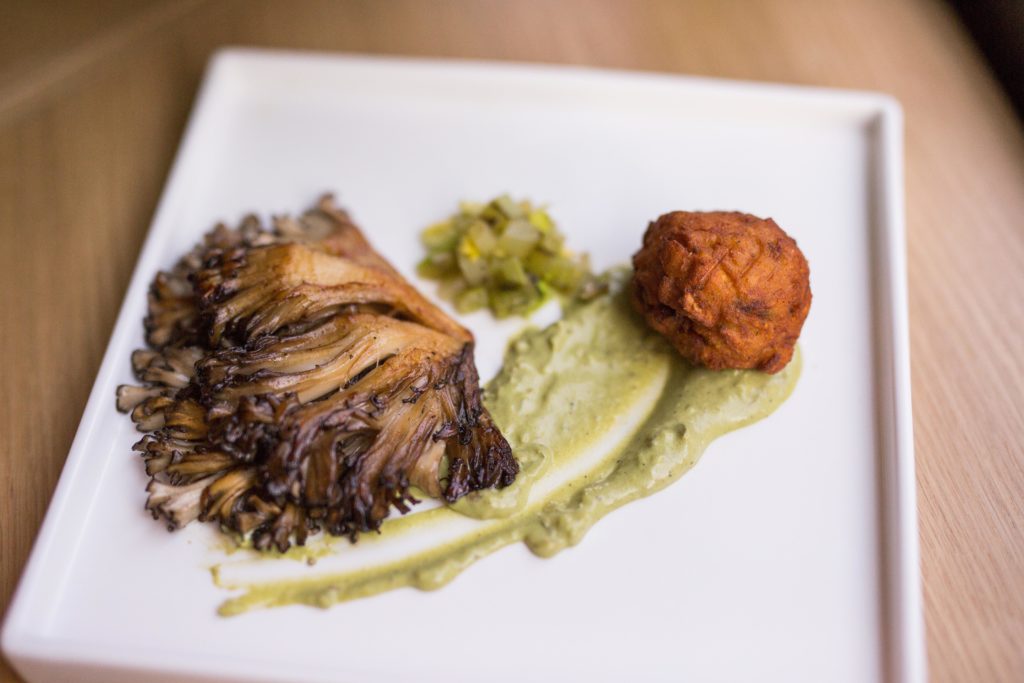 And then…it was time for dessert. I was dining with the queen of all things sweet, so I knew that we were about to do some damage. We went with their chocolate bar with lavender ice cream, sticky toffee pudding, peanut butter bars, and cannoli ice cream. Four desserts for two people; my kind of meal. The desserts were absolutely show-stopping. The chocolate bar was decadently rich, the toffee pudding was diving, the peanut butter bars were creamy, and the cannoli ice cream further awakened our already woke taste buds. I knew we had to leave at that point or we'd never make it out alive.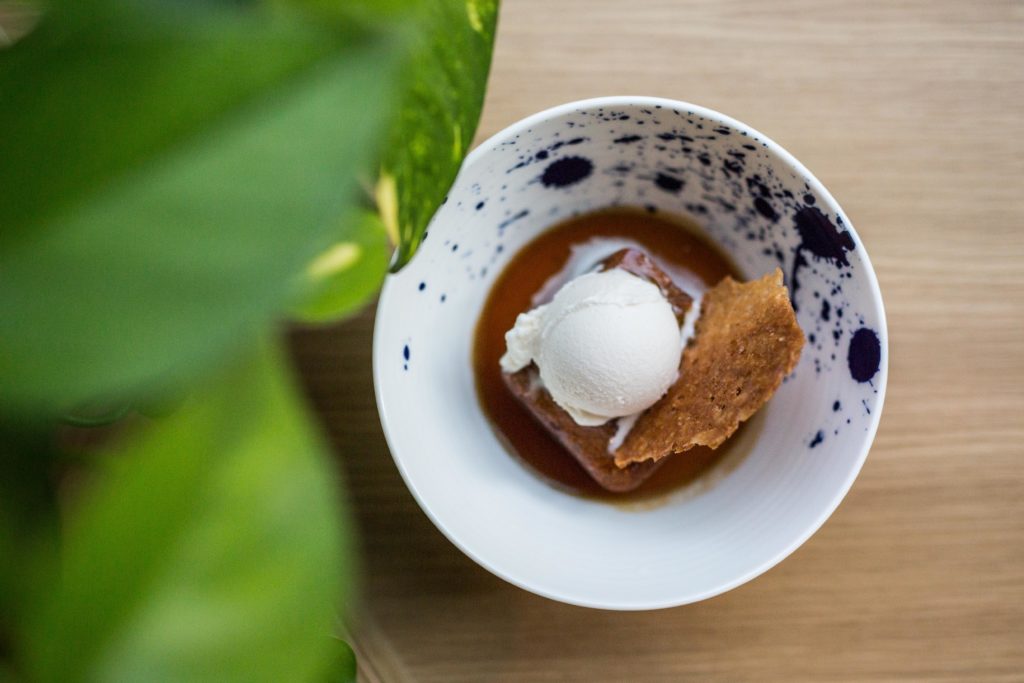 On the way out of the restaurant, I talked to Rich and Kate and I inquired if they'd like to join the filming list for the documentary series and feature the inspiring dishes that they are whipping up along with the backstory of how they came to own two of the most successful plant-based restaurants in the country. They said they'd love to be a part of the project, so if you'd like to see more, give us a follow on Instagram @veganroundtheworldtheseries and stay tuned for updates!
About the author: James is a full-time traveling filmmaker that is currently directing the world's first-ever vegan documentary series called Vegan Round the World: The Series. Over the next six months the VRTW team will be traveling to over ten countries and capturing inspiring vegan stories from all across the vegan movement! You can watch the Vegan Round the World promotional trailer at the following link:  https://igg.me/at/vrtw
Comment via Facebook