What a lovely and peaceful way of vegetarian dining at Zen Oasis where food and zen are so beautifully fused together. The combination of the serene gardens and the wholesome vegetarian buffet lunch was too much to pass up…

This winter I'm in Sydney visiting family, and while I'm here I've decided to check out a vegetarian restaurant that everyone so raves about.
Zen Oasis is an Asian vegetarian buffet restaurant, about 90 minutes from Sydney, so perfect for a day-trip on a weekend with my family.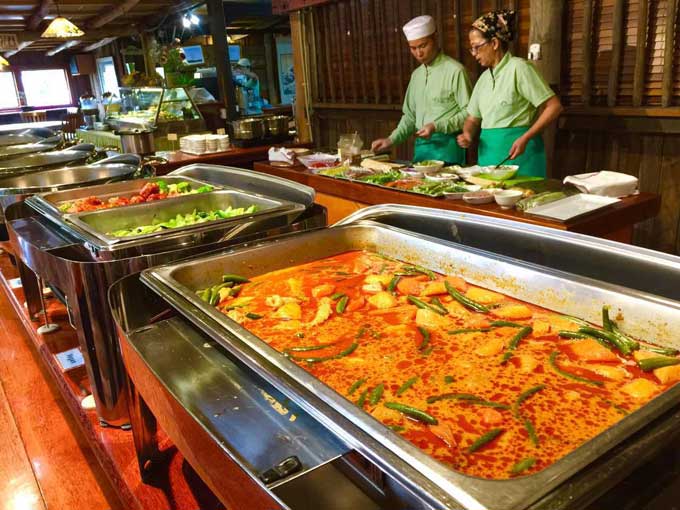 The restaurant itself is a large bamboo house surrounded by landscaped gardens, sculptures and a picturesque lake too. The vegetarian food comes with over 30 selections of appetizers and main dishes, freshly wrapped sushi, home made desserts and a wide variety of hot and cold beverages.

The peaceful ambiance and dining experience reminds me a lot of Tenryuji Zen Vegetarian Restaurant in Japan.
Sushi, anyone?

Saunter over to the deep fried food section and you'll be surprised by the array of food that comes fried. There are fried spring rolls, fried oyster mushrooms, fried curry puffs, fried wontons and so many things fried! Especially, the fried crispy seaweeds are sweet, crunchy and wildly addictive!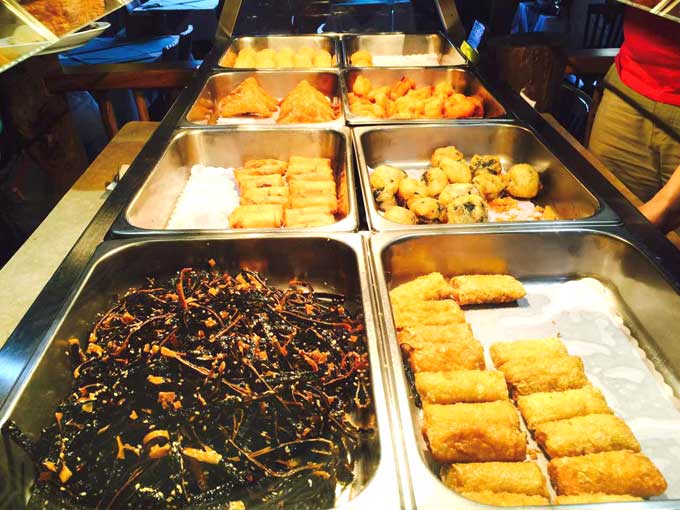 Part of Zen cooking is about balance. After so many things fried, it's a good idea to sip up some remedial soup that is bountiful at Zen Oasis. There's herbal soup with shiitake mushrooms, but the hearty soup made with lotus roots and goji berries is deliciously comforting for the soul.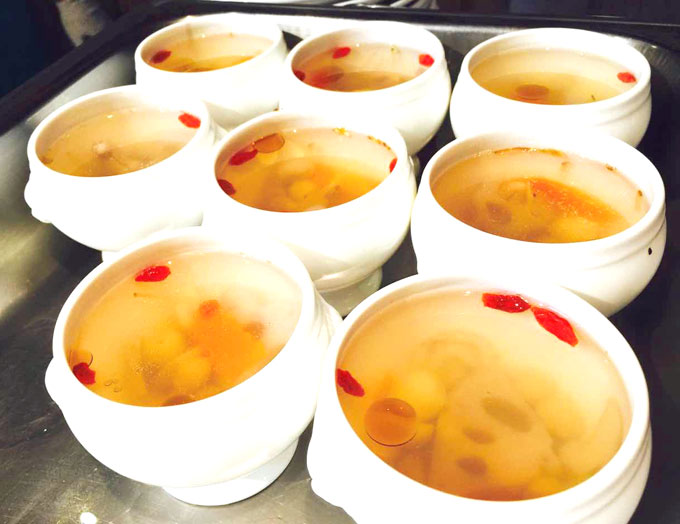 There's even a healthy fruit section.
Any room for dessert? Don't miss out the vegan jelly, it won't disappoint.
*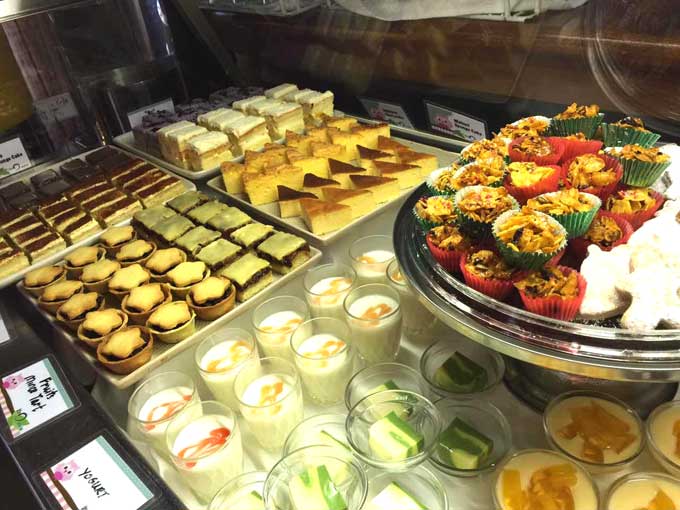 The sculpture gardens and ornamental lake bring a sense of calm and relaxation. It's truly a different dining experience at Zen Oasis. A walk outside after a hearty meal is all the more rewarding.
The restaurant only opens on the weekend for lunch between 11:30AM to 1:30PM, but it would also open for private group reservations between 2:00PM to 3:30PM. Because the restaurant is busy and highly popular, a reservation is strongly recommended. The price is AUD$35 per adult and AUD$18 per child. Children under the age of 4 are free of charge. Though the price is seemingly high, for what it offers, the unique dining experience is very worthwhile.
Details:
Zen Oasis
230 Medway Road, Berrima, NSW, AUSTRALIA, 2577
+61 2 4877 1285
Saturday and Sunday only, 11:30am to 1:30pm
Vegetarian and vegan
About the author: About the author: I have a passion and desire to create delicious healthy food so I can share with those who feel the same. Come join me in my culinary creations! You can visit my website at www.veggiecravings.com, and find me on Facebook (fb.com/veggiecravings2), Instagram, Twitter +Pinterest (@veggiecravings).
Comment via Facebook