Hortus Restaurant was opened in honor of a remarkable lady, who was also a remarkable cook and grandmother of the people who created Hortus Restaurant.
All their products are vegetarian and they use local, sustainably grown and organic produce wherever possible.They offer a variety of delicious flavors while serving breakfast, lunch and dinner in a relax, yet stylish atmosphere.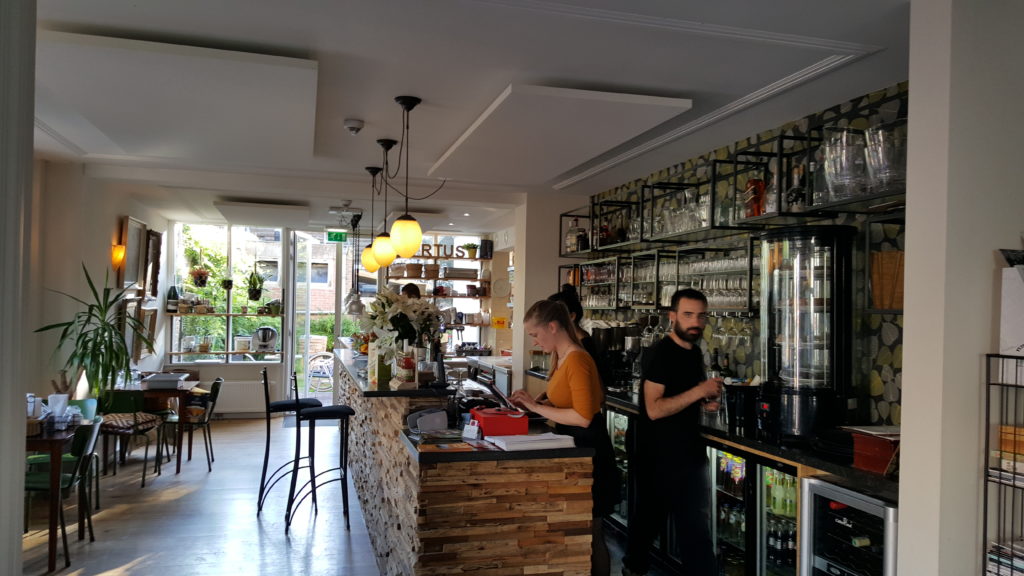 And on sunny days you can eat, drink, relax and enjoy yourself on their large terrace. And that is just what we did when spending a great weekend in The Hague. It was a surprisingly warm and sunny day, so first we spent the afternoon at the beach in Scheveningen. Then we went back by tram and were seated on a lovely sunny spot at their terrace.
We did not know what to expect but we were very pleasantly surprised. Mind you, it is a vegetarian restaurant with several vegan options. The staff is more than willing to help you with the vegan options.
I had a truly wonderful tomato soup and my sister had a very tasty mushroom soup. Both were beautifully presented with a bread stick across the plate.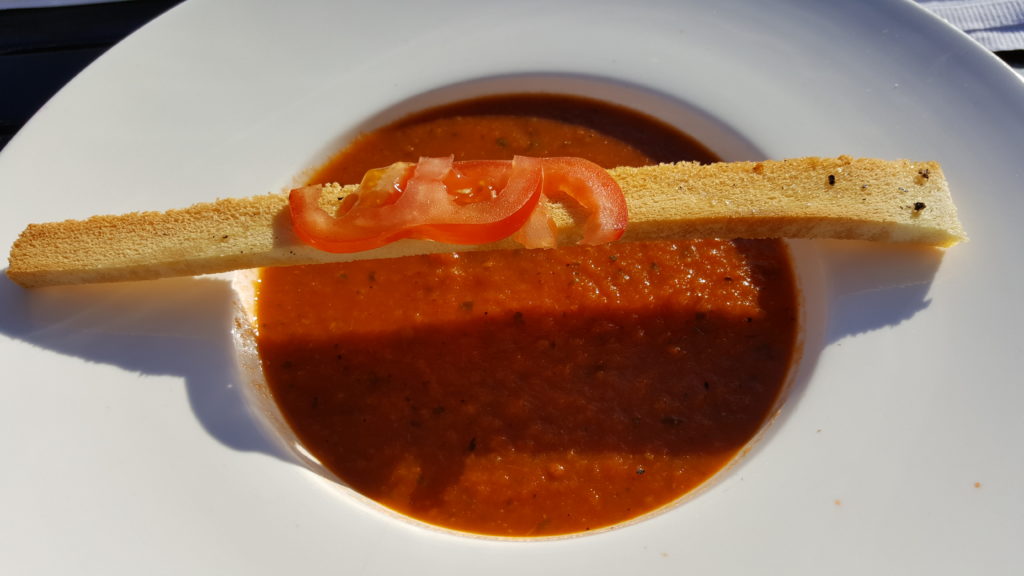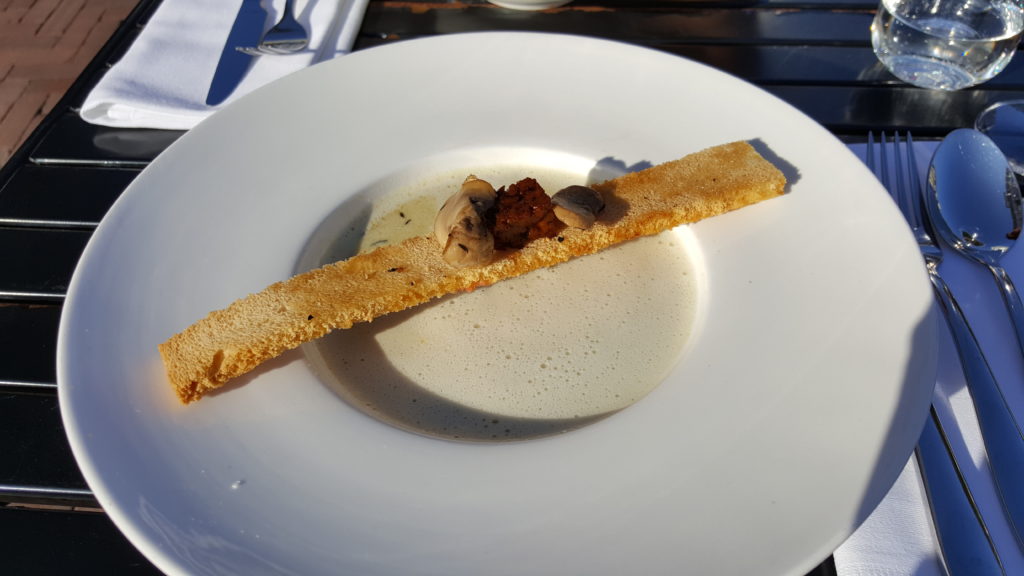 My main dish was a crispy fresh salad and my sister had a beautiful and very tasty oriental dish.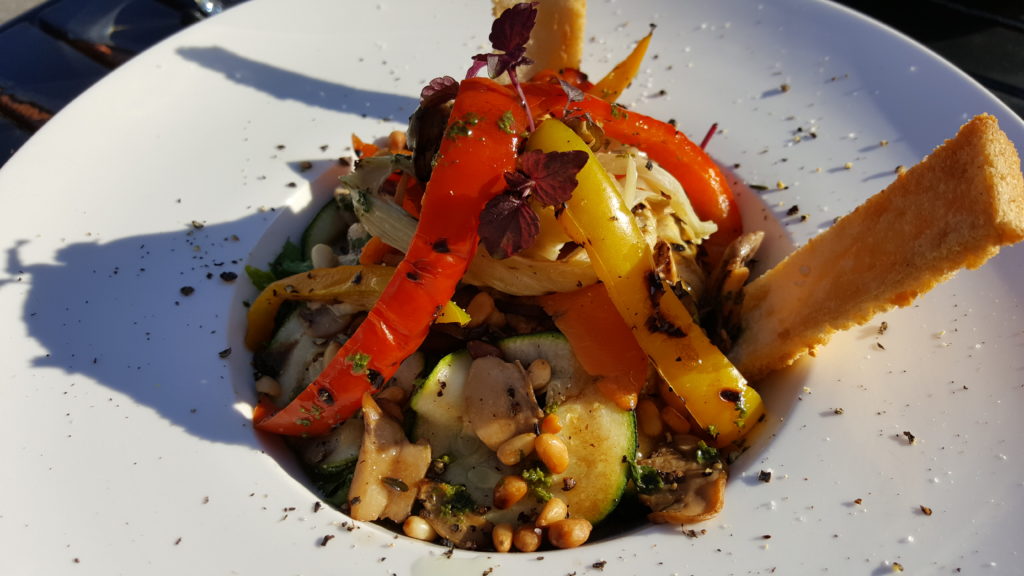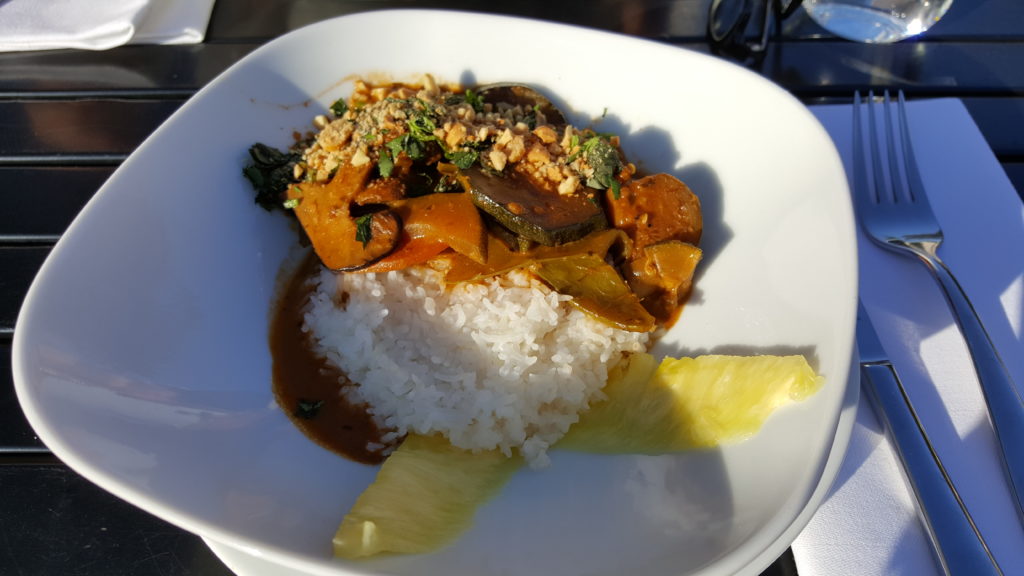 The deserts on the menu sounded great so we both had to have a desert… and they did not only look beautiful but tasted great as well.
I had the Tulipa Nero with homemade chocolate praline and chocolate mousse with homemade ice cream. My sister had the Tarte Tatin with mango and red chili and homemade ice cream.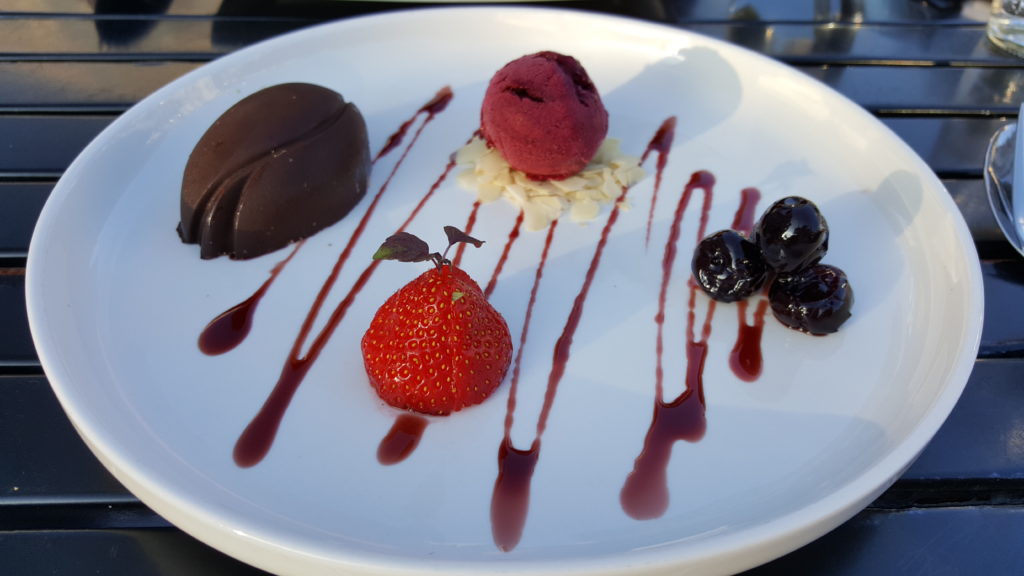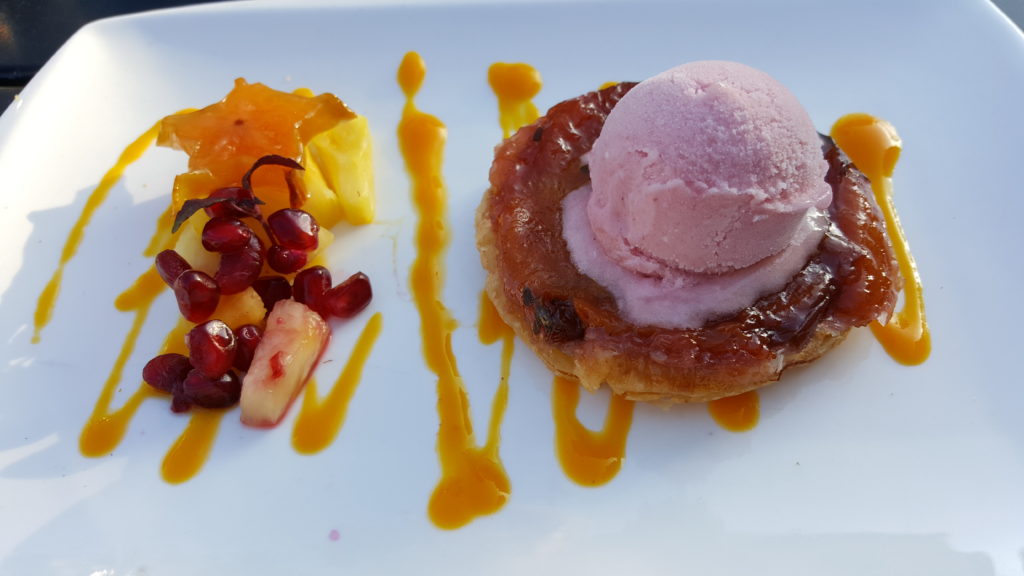 This was truly a great dinner.
So when you have the chance to have dinner here… go for it!
About the author: Mariëlle van de Kerkhof — happy urban gardener who loves to travel and eat great vegan food! www.mariellevandekerkhof.com
Comment via Facebook