Vegan Video
Dan Piraro from www.bizarro.com a really awesome video.
A talking pig explains why eating meat is bad for you.
900,000+ views to date.
Q –  Was it difficult going from omnivore to vegan without being a vegetarian first?
Dan – It has to do with the kind of person you are, the kinds of experiences you have, and the guidance you get. I gave up eating animal products for ethical reasons. Basically, I found out all the details in a single weekend [at the Farm Sanctuary in Watkins Glen, N.Y.]. I saw the clipped beaks, the scars, and it affected me. I knew it was cruel, and I couldn't support it anymore. I had to stop instantly. Also, I was dating a woman—who became my wife—and she was already on board with it. She knew how to do the shopping and cooking. So, I just started eating different things. I never felt like I had to give up that much. I gave up a few things, but over time I found vegan alternatives I liked just as well.
Q – Such as?
Dan – The thing I miss the most is barbecue. When I smell barbecued meat, it makes my mouth water. So, I have barbecued seitan. I don't eat meat substitutes all that often, maybe once a week or so. At first I depended heavily on them, but as the years go by I find I need them less. When I first went vegan, I was not a big fan of vegetables in general, but giving up fatty fried foods changed my palate. My wife makes these amazing miso-based vegetable soups, and I'd never eaten anything like them before. People think of veganism as a diet of sacrifice, but it's really not. I eat a wider variety of foods now than before I quit [eating animal products].
The Humorous Side of Vegetarianism
A presentation by Dan Piraro.
Internationally syndicated and award-winning cartoonist, Dan Piraro, of Bizarro fame, shares some of his favorite cartoons about food, animals, the environment, and the veg lifestyle. His subject matter includes a wide variety of topics from his cartoon career to his political views and his path to animal advocacy and veganism. He uses videos, still images, cartoons, songs, stories, and the occasional onstage-drawing to communicate his ideas. Audiences are brought from laughter to concern to empathy and back again in this informative and entertaining presentation.
Dan Piraro first published his internationally syndicated comic feature, Bizarro, in 1986. He has also published fourteen books and has traveled the nation as a stand-up comedian. Bizarro has won numerous awards including an unprecedented three consecutive "Best Panel" awards from the National Cartoonists Society. He and his wife live in New York City and are passionate vegans and animal rights/environmental activists.
Filming and editing by Dr William Harris M.D. on January 10, 2009 at Mccoy Pavilion, Ala Moana Beach Park, Honolulu, Hawaii
Sponsored by: Vegetarian Society of Hawaii
 ~ Just for the record, I do not "got milk," and haven't had a drop of the stuff in over a decade. I'm of the opinion that cow's milk is not a healthy thing for humans to consume, certainly not past infancy, and is the product of a horrendously cruel industry that impregnates cows, steals their babies from them and sells them to people who lock them in crates and slaughter them for veal, not to mention the mothers themselves being slaughtered once they are "spent". Sorry for the soapbox but I'm not a person who tolerates cruelty to animals for the sake of a few minutes of flavor. I am, however, a person who uses dairy products for cartoons. ~ – Dan Piraro
Copied below

– our

40+

favorite farmed animals / food / diet / earth themed cartoons from the excellent Dan Piraro.
Decided / selected over soy caffè lattes & much giggling in the office of The Ernest Bell Library earlier today!
……we started off planning to choose only 8………a very silly idea – it was simply not possible to agree on just 8!
We have kept most of our favorite Vivisection, Xmas & Thanksgiving related ones in another file.
Our thinking –
'There is nothing better than excellent quality humor to get  messages of  humanitarianism / veganism across to people"
Note – these images are all copyright Dan Piraro – we are fans only.
Dan's –
– where you can find links to buy examples of his work.
"…..one of the many reasons that I am not a $ bazillionaire, …..is because my cartoons require at least a 5th Grade education to understand.
You rule out about 80% of the American audience when you do that". – Dan Piraro
23.
25.
27.
Comedy, Karma, and Kale: Dan Piraro
So Ashley, what made you go vegan?
AS: Well, I was 12 years old when I heard the word vegetarian. I asked, 'What's that?' and they said, 'It's somebody who doesn't eat animals.' And I thought, 'You've got to be kidding me! There's people that don't eat animals? And they can get out of bed and function?' So I came home from school and said, 'Dad, I'm a veg-e-tarian—am I saying it right?' [Laughter.] And he said, 'Well, you weren't when you left the house this morning and your dinner is in the oven.' He put a steak on my plate and I took a bite, chewed it, I think swallowed it, and I just said, 'That's it, I'm done. I don't want to do this anymore.' And he called my mom… [Laughter.]
Yet the vegan thing… it was [partially] River Phoenix, a popular movie star—he was vegan. I thought, 'Oh shit! He is so hot and he's vegan—wow. I have to look into this.' Then in college, I was living in Gainesville, Florida, and I was very sick. Nobody knew why—the doctors couldn't figure out what was wrong with me. I started reading books about vegetarianism and nutrition and something clicked—dairy products are not all that good for you. And I put it together, 'Oh my god, are those cows really suffering that badly—for milk?' I thought, 'This is crazy—I can't do this!' I thought I loved animals, and yet I had been buying milk. So I just went vegan. No press release, no notifications went to the family, nothing.
And Dan, what about you?
DP: It took me until my mid-30s before I began to get a sense of my connection to the planet, other animals, the environment and the universe, the way Ashley seems to innately have as a child. Everyone who knows Ashley describes her as wise beyond her years. I was sympathetic to animals as a kid, but I was still able to easily rationalize eating them. And Ashley just flat couldn't. She was like, 'If you like an animal, why do you want to murder it?' But Ashley knew I had potential. She led by example and of course information was available to me. She had all the pamphlets, magazines and brochures. Then, when we went to Farm Sanctuary, I put it all together.
Friends keep sending in more cartoon suggestions – so we will continue!
Please visit Dan's –
– where you can find links to buy examples of his work.
"…..one of the many reasons that I am not a $ bazillionaire, …..is because my cartoons require at least a 5th Grade education to understand.
You rule out about 80% of the American audience when you do that". –
Dan Piraro
42.
43.
44.
45.
46.
47.
48.
49.
50.
And suggestions keep coming in  – so we will continue!
Please visit Dan's  –

– where you can find links to buy examples of his work.
51.
52.
53.
54.
55.
56.
57.
58.
59.
60.
61.
62.
63.
64.
65.
66.
67.
68.
69.
We probably told only 3 people directly that we were doing this – they told others……. –  suggestions keep coming in  – so we will continue!
Please visit Dan's  –

– where you can find links to buy examples of his work.
70.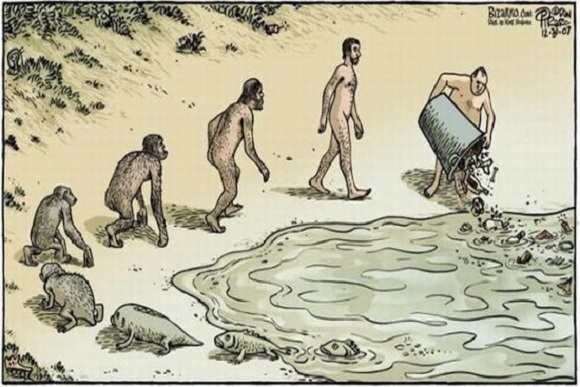 71.
72.
73.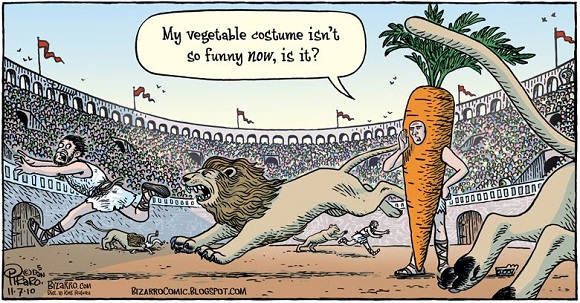 74.
75.
76.
77.
78.
79.
80.
81
82.
83.
84.
85.
86.
87.
88.
89.
90.
91.
………………………………………………………………………………………………………
Our 3 Main Projects
The Ernest Bell Library was conceived in 1934. It is still strong & very active eighty years later –  its primary objectives are to: –
Collect all of Ernest Bell's book & non-book works and make them easily accessible to everyone.
Collect the literature of vegetarianism and all the other humanitarian movements in which Ernest Bell was so deeply involved.
Assist students and scholars in their research.
Introduce all aspects of Ernest Bell's life, including his writings, campaign work, influences and his circle of friends.
Undertake our own research into missing aspects of Ernest Bell's life and work.
We already have more than 300 pieces of Ernest Bell's own writings.
We are also actively building a collection of examples of promotional material, campaign material, fundraising & marketing activities etc. – related to: –
veg(etari)an products
veg(etari)an books & other publications
veg(etari)an organisations
veg(etari)an businesses
animal rights organisations
animal rights publications
humanitarian organisations
humanitarian publications
rambling clubs run by members of the above groups & related publications
the work of Richard St. Barbe Baker & the 'Men of the Trees' organization & its many sub-branches
There are currently more than 2,000 items in the Ernest Bell Library.
We will complete the cataloging of the collection as & when adequate funds are available.
It is long past time for the library to go online!
 "I have little doubt that the proposal for the establishment of an Ernest Bell Library, which would specialize in humanitarian and progressive literature, and so form a sort of center for students, will meet with a wide response." 
Henry S. Salt – writing in September 1934
………………………………………………………………………………………………………
Comment via Facebook