Although I don't think it formally deserves this title, so far Spain feels like the meat capital of the world. However, Granada (in the south of Spain) has a booming vegan scene that's growing every year! 
I didn't get to spend much time in Granada, but I did have the opportunity to work with an incredible little vegetarian restaurant that offered a heap of superb vegan dishes by the name of AlLaurel. This cozy veggie bistro is centrally located by the famous Catedral de Granada and welcomes you in with chic styling, a delicious menu del día, and local artisanal wines and cervezas.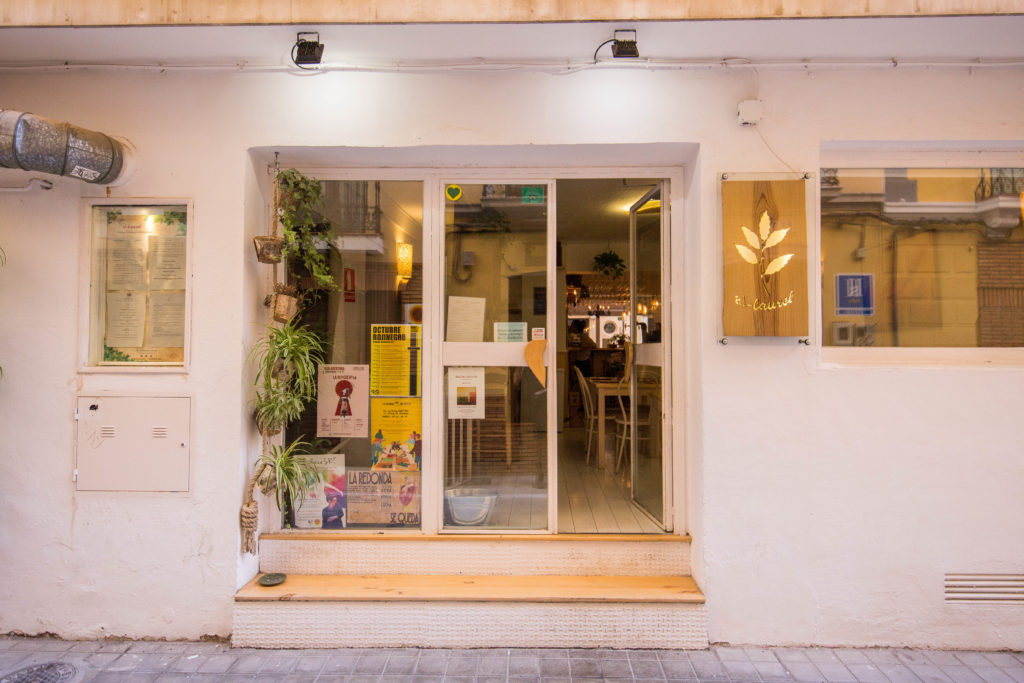 While there I got to sample a few of their famous dishes including a leek and ginger soup, seitan skewers (drooling), and traditional tomato and avocado salad.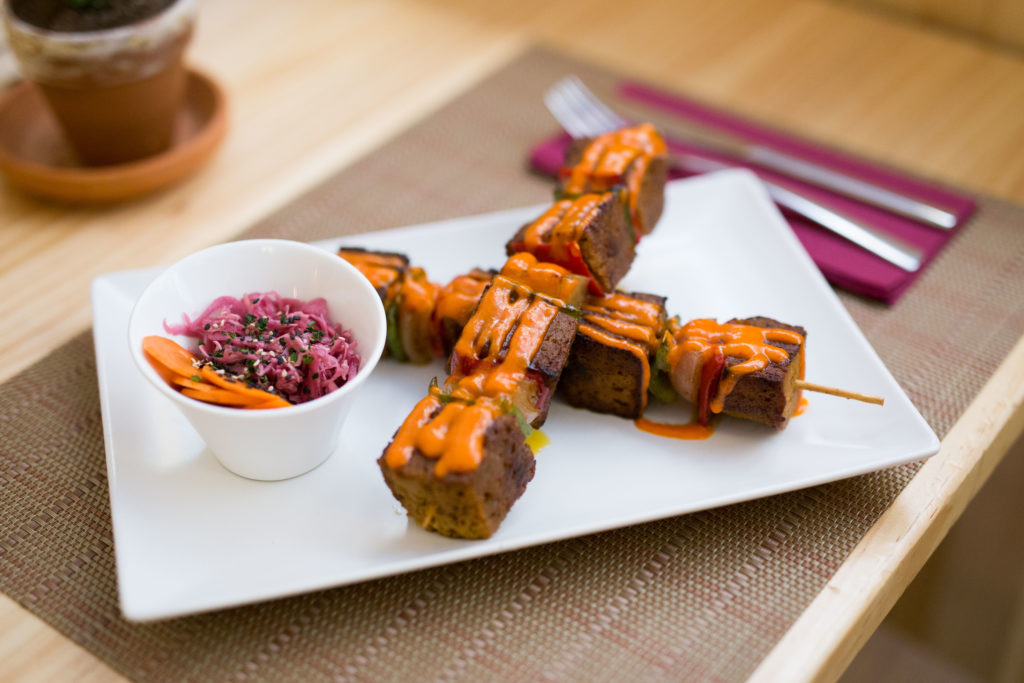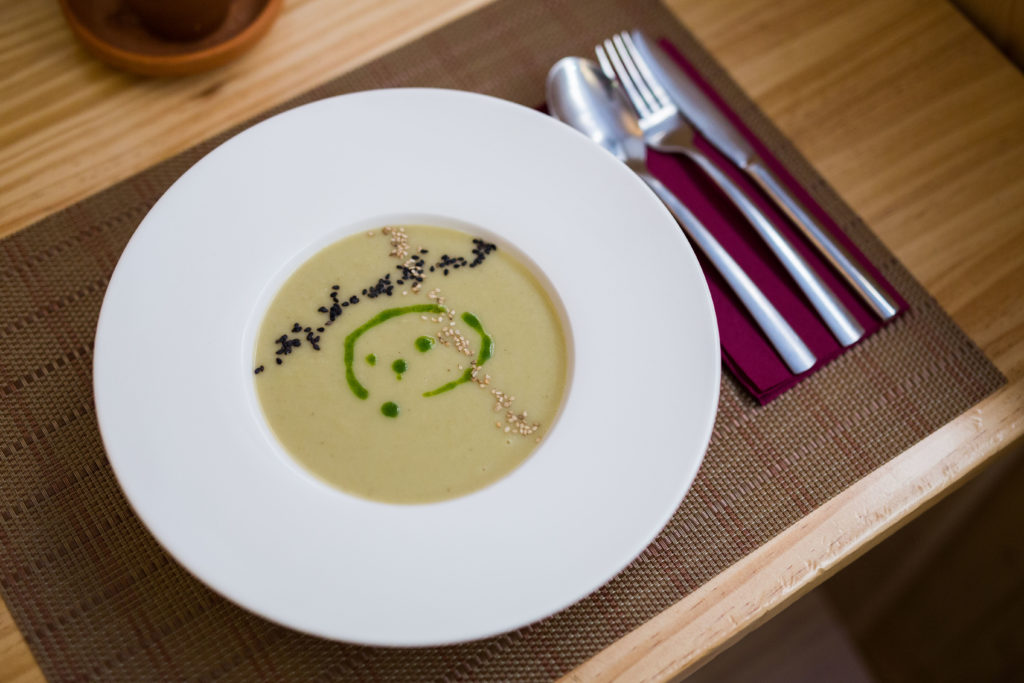 The cuisine was fantastically fresh, obviously organic, and perfectly plated by Ále (short for Alejandro), the restaurant's lead chef.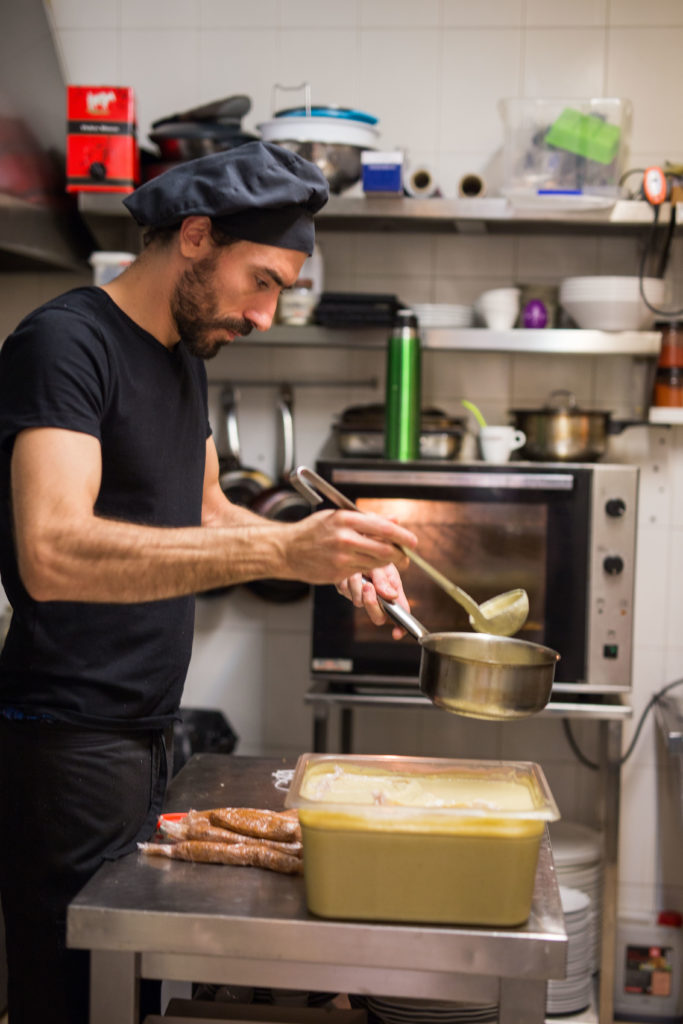 I left AlLaurel with a happy tummy and a newfound respect for seitan.
The next day, while in search for some lunch in town, I stumbled upon a little vegan tapas bar called El Ojú.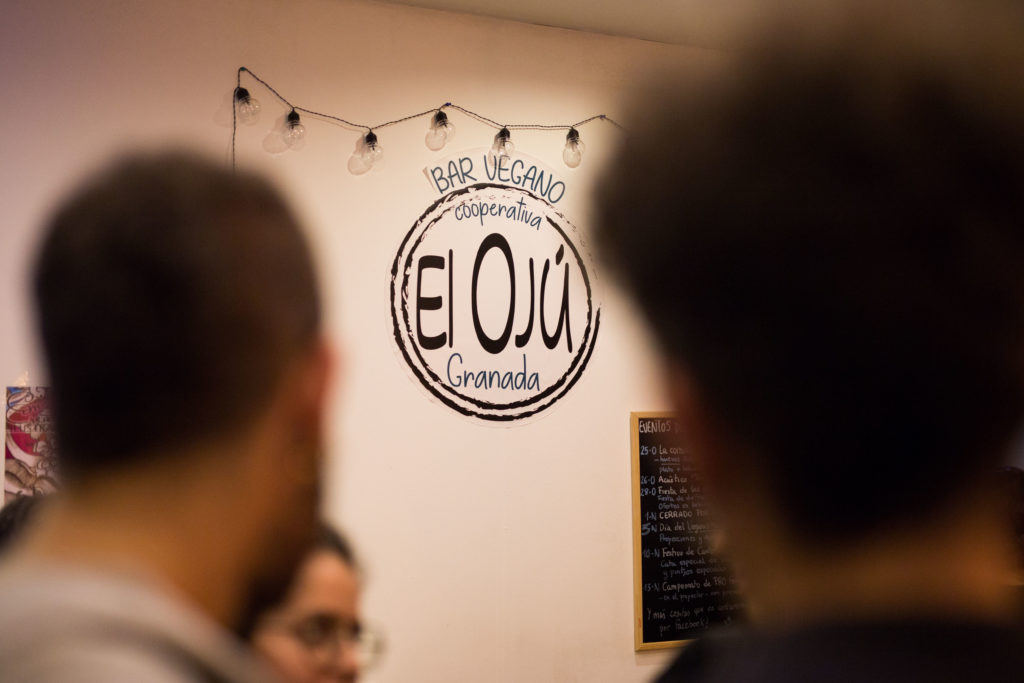 You heard me right, a vegan TAPAS bar. You know, where you buy a drink and you get a free appetizer aka the greatest thing in the world. Well, it was after 10:00am and I did feel pretty thirsty, so I couldn't think of a better idea than getting a glass of famous Spanish vino tinto and exploring where my tastebuds would take me.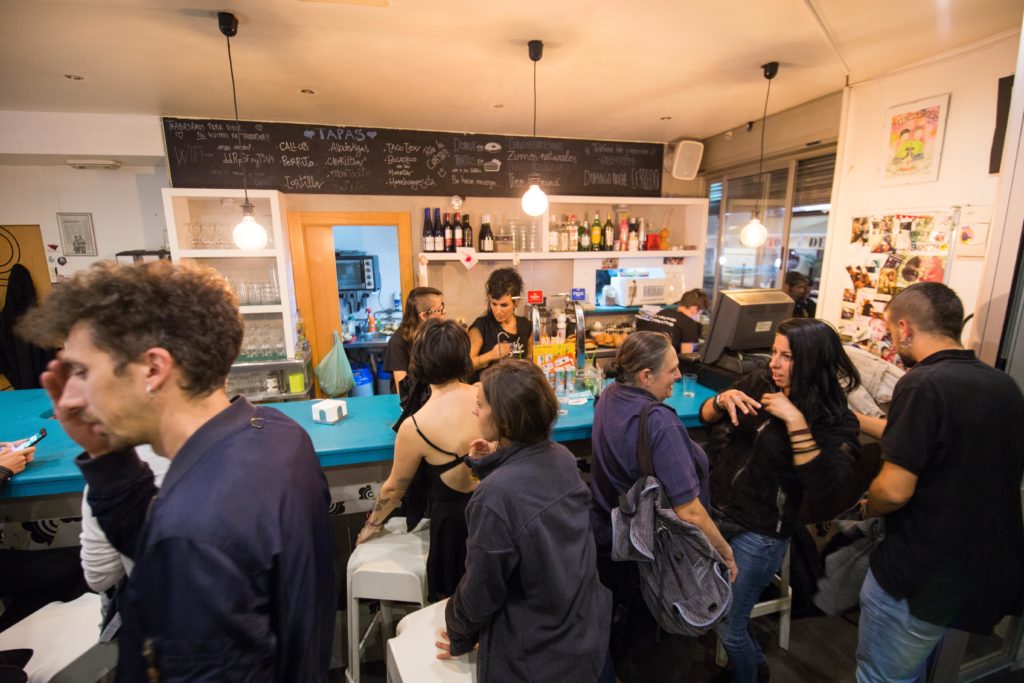 Well, they took me all over the place and somehow convinced me that after a glass of wine and a cauliflower tapas taco, that I was still hungry. "How about a vegan chorizo sandwich", they asked. And what an amazing idea it was.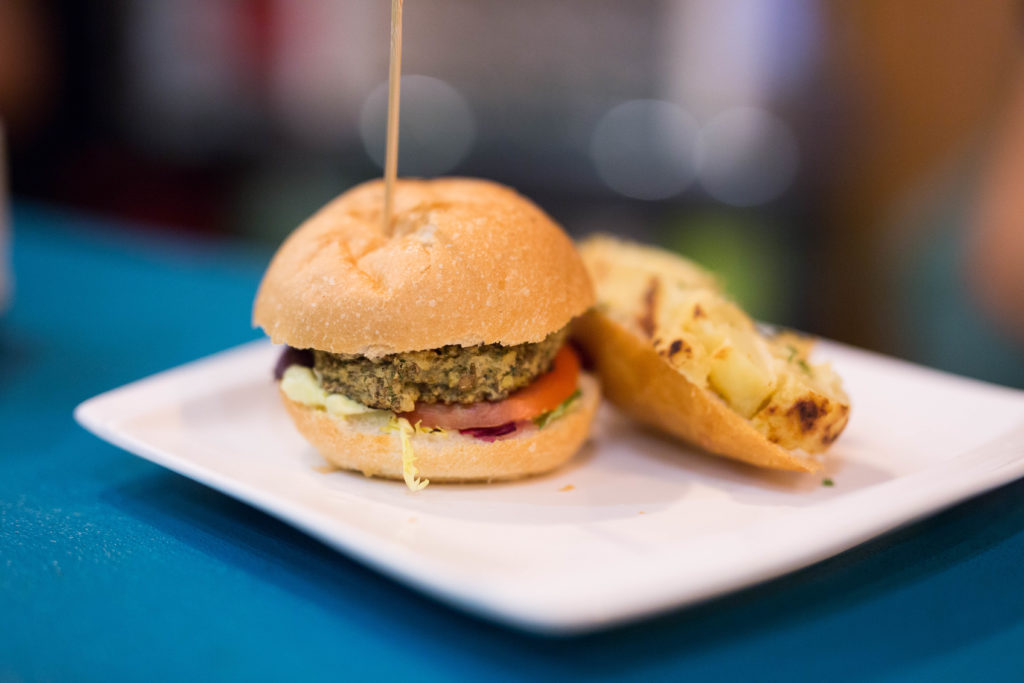 I talked to the two owners and told them about how I'm traveling around offering free photo sponsorships to different vegan restaurants and asked them if there was anything I could do to help them. They told me that the next night they were having a vegan movie night and activism event where they were going to be showing vegan documentaries to the community on the projector screen at their restaurant. So 24 hours later, I was back.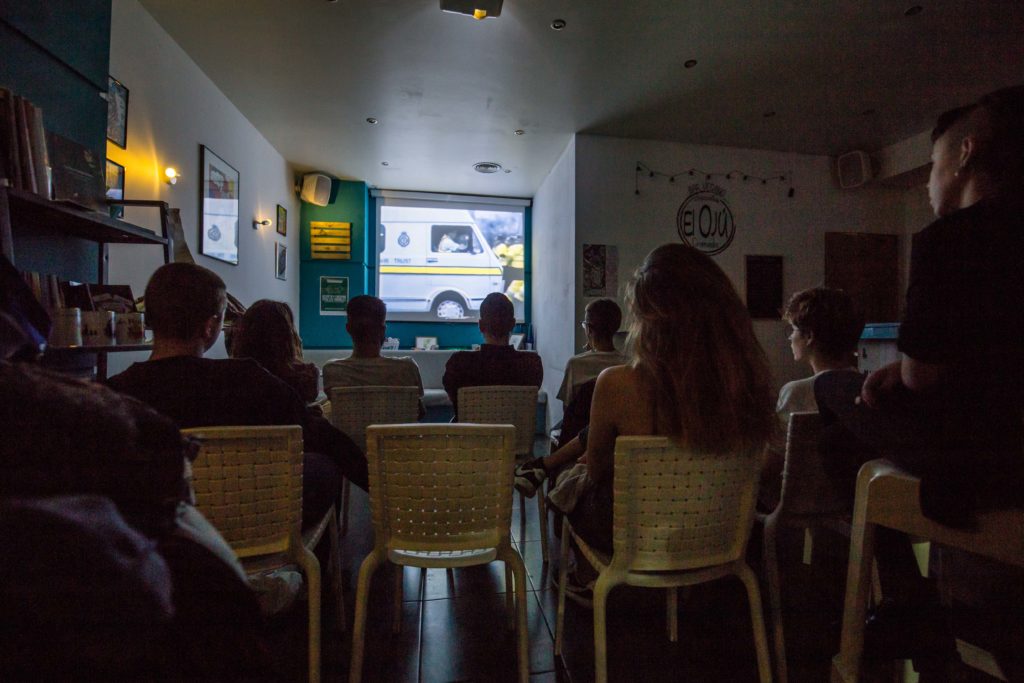 Their packed vegan event brought vegans and animal activists from all around Granada, filling the house to watch mini documentaries about Jill Phipps, local Spanish sanctuaries, and why we should all love animals and treat them with the upmost respect. Tears were shed and tapas were devoured.
It can be tough being a vegan on the road. You often walk through a world that doesn't fit with your beliefs and even flaunts their own right in your face, hanging out of a deli window. However, veganism is clearly on the rise all over the world, and Spain is seeing it. Let's toast a cerveza to that. Check out my video below for more on Granada!

About the author: James is a full-time traveler and vegan restaurant photographer that offers free photo sponsorships to plant-based restaurants all around the world, helping them spread their cruelty-free crusade to the masses. James is currently on his second year of travel and is making his way through Europe as we speak. You can follow his adventures on Facebook and Instagram @theveganveggiebond.
Comment via Facebook