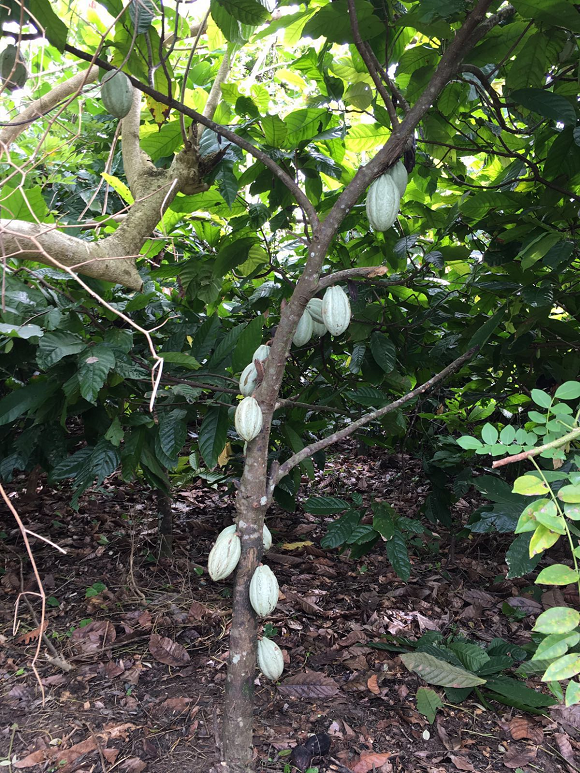 Unripe Cocoa Pods Growing in Madagascar
In this blog post we reflect on: –
how cocoa has helped the animal rights movement historically.

cocoa's role in today's 2016 vegan businesses.

the merits and shortfalls of Fair Trade certification, & of the other certification options available to cocoa growers & cocoa processors.

alternatives to the current certification options.
……
Red Lights
Certified 'Vegan' chocolate products may contain dairy and egg – especially if they were made on production lines which also produce other products.

See the notes below connected to the truly vegan UK company Plamil.
Certified 'FairTrade' products may not benefit the growers / producers.

Listen to the podcast by TFT Gerome Tokpa and Scott Poynton.
'Green-washing' is a thriving industry. Fairtrade Certified cocoa farmers may get as little as an additional US$ 0.05c per kg for their cocoa beans.
Do a little research and buy genuine vegan chocolate products made from ethically sourced ingredients.
Our Humanitarian League has invested in, and works closely with, cocoa producers in Madagascar. The 5 photos shared in this blog post are of our cocoa trees & cocoa pods in Madagascar.
……
Cocoa, Chocolate & The Vegan Community
The Ernest Bell Library also has a small but growing section containing historical items related to cocoa.
Quaker cocoa mogul John Cadbury was a co-founder and supporter of the original Animals' Friend Society in 1834, with 'vegan' Lewis Gompertz & others.  Our Ernest Bell

&

Jessey Wade

revived the Animals' Friend Society in 1894.
William and Elizabeth Horsell part-funded their early 'vegan' publishing by selling cocoa from John Cadbury in the 1850s & early 1860s.
My personal favorite chocolates come from
Plamil Foods
. The team there have been making soya milks for more than 50 years and also vegan chocolates for more than 50 years.
A group of 16 vegans later took out loans to buy the freehold of a factory in Folkestone, Kent –

Wiki.
Summer 1966 –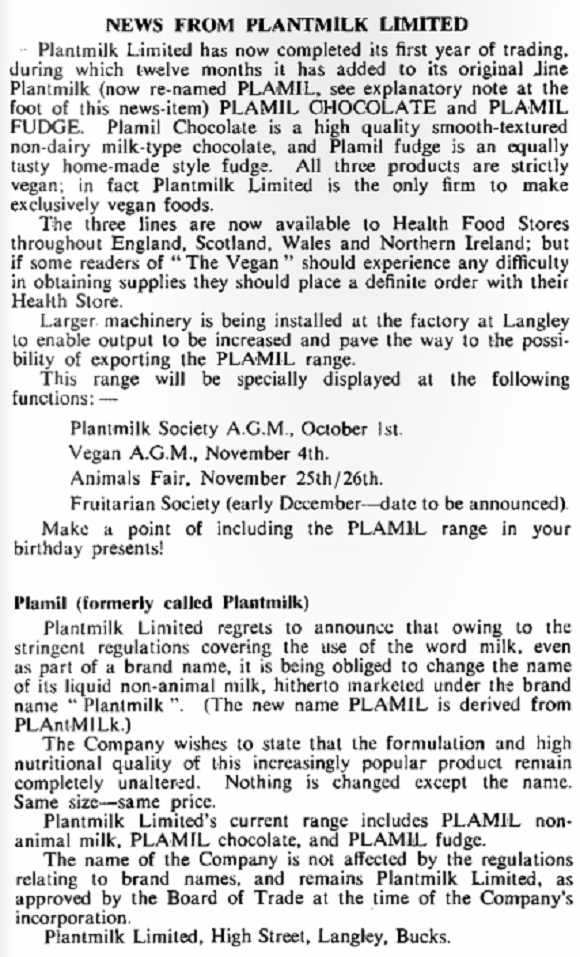 The Vegan – Summer 1966 – page 23 –

here.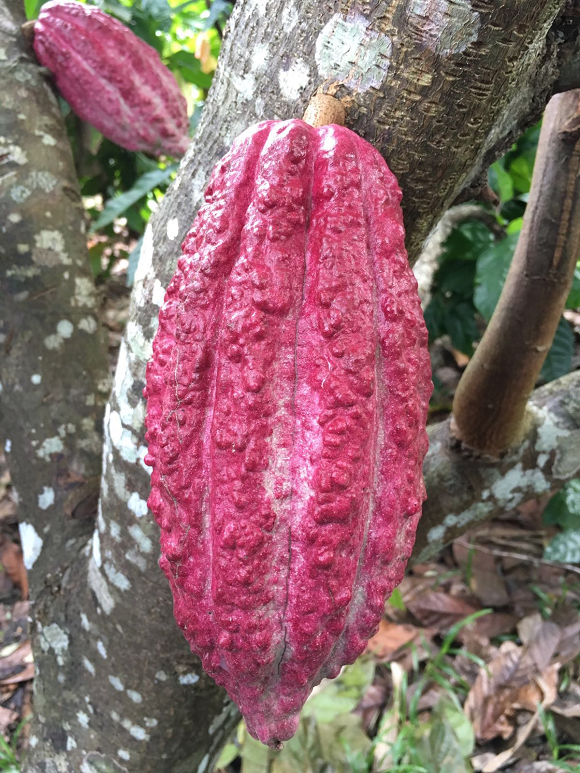 Ripe Cocoa Pods – Ready to Harvest Growing in Madagascar
Cocoa in 2016 still comes with issues such as human slavery, child abuse, poverty, pesticide overuse etc. attached to it.
Wiki – ~

The effectiveness of fair trade has been questioned. In a 2014 article, The Economist stated that workers on fair trade farms have a lower standard of living than on similar farms outside the fair trade system.

~
These issues, and especially the merits and shortfalls of the various available certification schemes linked to cocoa are of great interest to many of us.
A large % of animal friendly and vegan businesses work with closely with cocoa.
Some produce varieties of chocolates.
Some bake with cocoa.
Some incorporate cocoa into multiple restaurant dishes.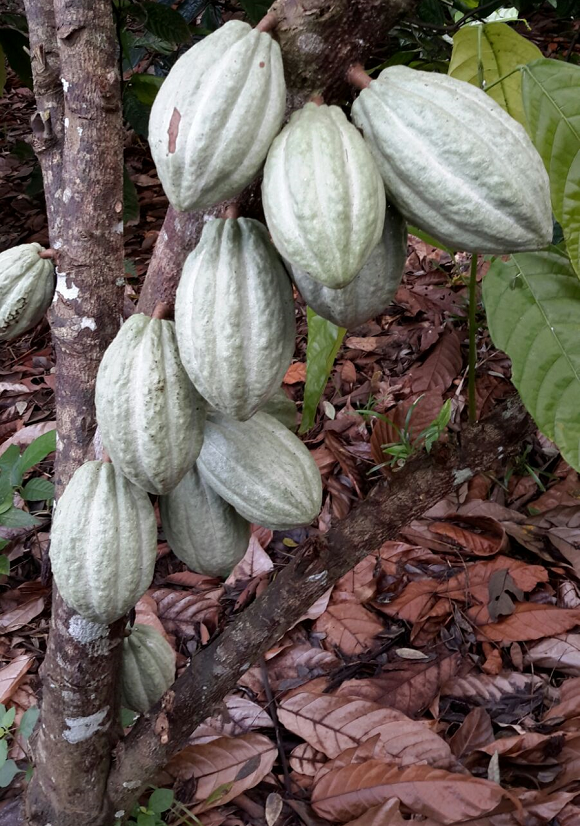 Unripe Cocoa Pods Growing in Madagascar
……
The Forest Trust (TFT) & Cocoa
F
ounded by
Scott Poynton
, TFT works with large and small companies,
developing supply chain mapping and traceability solutions to trace cocoa & many other products back to source and identify key social and environmental issues

.
Scott Poynton was inspired by the pioneer vegan conservationist and tree planter Richard St. Barbe Baker –
~ Three days after my 15

th

birthday, I heard Richard St Barbe Baker, Founder of the Men of the Trees and global advocate for forest conservation and tree planting, then aged 90, on Australia's ABC radio. St Barbe's broadcast changed the course of my life……. ~ in full – here.
TFT works with several large cocoa companies and many thousands of cocoa farmers.
In this podcast, Gerome Tokpa, a senior manager at TFT in Ivory Coast, talks about "certifying poverty."
Certification schemes aimed at increasing labour and environmental standards on cocoa plantations are, he says, failing to improve farmer livelihoods – but there are better approaches that he & his team are using.
"Putting the farmer at the heart of the society."

– http://rurality.org/
– another TFT project.
..
……
More on Certification Issues

Plamil – on certification issues – discussed – here.
Vegan and No nut
All our products are made to the highest Vegan standards, and carry our Registered Vegan trademark. [Other Vegan trademarks do not necessarily guarantee products are free from Dairy]. In addition products are gluten free and made to the highest No nut standards.
Plamil's – ……..

products were registered with the Vegan Society until 2009, but Plamil withdrew its support of the society's trademark after the latter agreed to certify products that might contain trace amounts of dairy milk, eggs or fish, as a result of contamination during manufacturing. Since then Plamil has used its own vegan logo, rather than the society's.
..

……
Free copy of – Beyond Certification by TFT founder Scott Poynton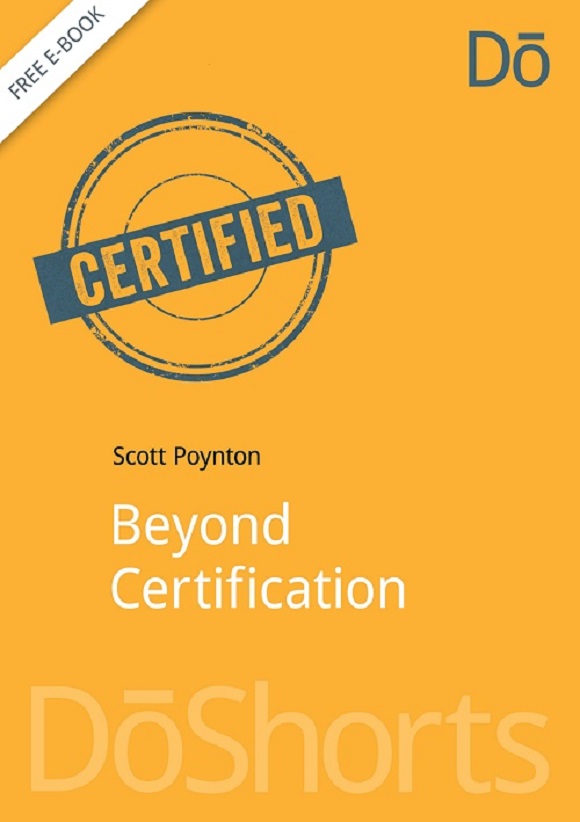 Certification is a hotly debated issue and the book Beyond Certification offers a profound, new approach to it.
A book which sets out a new vision for how we might better approach responsible stewardship of the Earth's natural resources.
~ Beyond Certification offers an alternative model, VT-TV, based on Values, Transparency, Transformation and Verification, which I've been exploring and implementing with The Forest Trust with over 70 companies and industries around the world. ~ – Scott Poynton
Download a free copy of  Beyond Certification – here.
..
……
……and lastly on Addictiveness?
A large % of humans adore chocolate –
Chocolate contains several biologically active ingredients, all of which can cause abnormal behaviors and psychological sensations like those of other addictive substances. Researchers at the University of Tampere in Finland found that self-proclaimed chocolate "addicts" salivated more in the presence of chocolate, and showed a more negative mood and higher anxiety. The researchers state that chocolate addicts show traits of regular addiction, because they exhibit craving for chocolate, irregular eating behavior, and abnormal moods.

 
Although there are similarities between eating chocolate and drug use, generally researchers believe that chocolate "addiction" is not a true addiction. While chocolate does contain potentially mood-altering substances, these are all found in higher concentrations in other less appealing foods such as broccoli. A combination of chocolate's sensory characteristics — sweetness, texture and aroma — nutrients, and chemicals, together with hormonal and mood swings, largely explains chocolate cravings. –

source

.
..
……
Our 3 Main Projects
The Ernest Bell Library was conceived in 1934 – it is still strong & very active eighty years later

.
It is long past time for the library to go online!
 "I have little doubt that the proposal for the establishment of an Ernest Bell Library, which would specialize in humanitarian and progressive literature, and so form a sort of center for students, will meet with a wide response." 
Henry S. Salt

– writing in September 1934
If anyone would like more information, please send an email to: – 
humanitarianleague

(at)

outlook

(dot)

com

 
– or message me  through HappyCow – 
..
……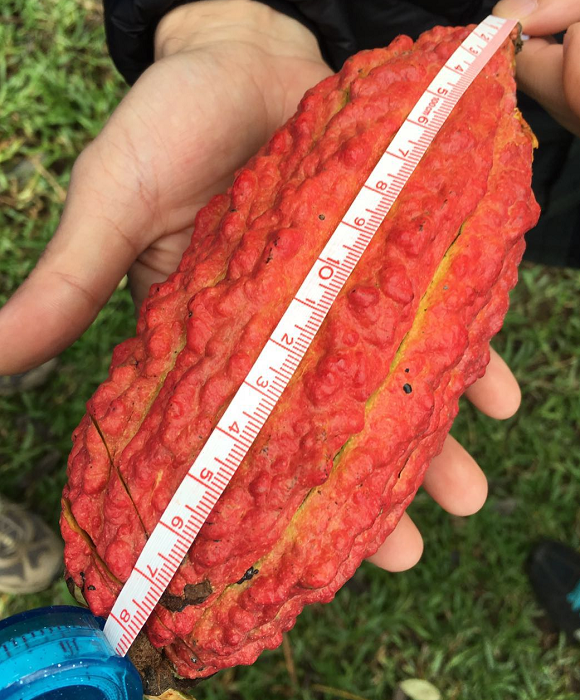 The pulp and cocoa seeds are removed and the rind is discarded.
Comment via Facebook