Veg Topics: Travel: B&Bs Retreat Centers
Vegetarian Travel Guide
Travel Australia. Looking to book vegan or vegetarian accommodation in Australia? From a romantic getaway or yoga retreat, to sightseeing and museum tours and outdoor adventures, our travel guide features vegetarian bed & breakfast (B&B), guesthouses, eco resorts, spas, health retreats.
Add your guesthouse to this vegetarian & vegan travel guide.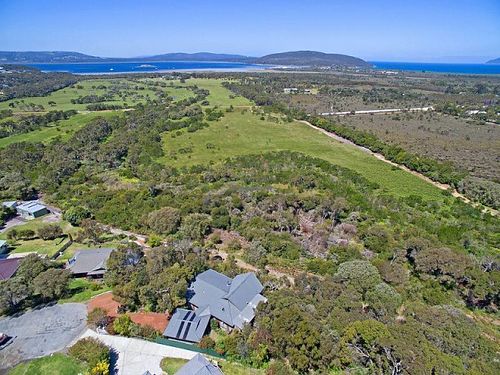 HideAway Haven
-
Reviews
21 Yokanup Rd, Albany, Western Australia, 6330
04-37449414
http://www.hideaway-haven.com.au
Wake up to the sounds of gentle breeze in the trees, sounds of birds feeding down below, watch the kangaroos, cows and horses in the distance while indulging a gourmet breakfast at Albany's finest five star accommodation. Vegan and vegetarian breakfast options cooked to perfection by your hostesses. Raw food demonstrations available on-site.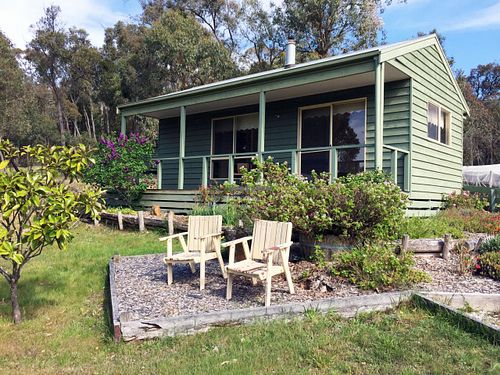 Forest Haven Bed and Breakfast
-
Reviews
182 Dalgleishs Rd, Beaufort, Victoria, 3373
03-53492869
http://www.foresthavenbnb.com.au
Eco-friendly, off the grid vegan B&B whose mission is to offer comfortable, friendly accommodation and serve delicious meals while being ethically responsible. It's situated on 9.5 acres of forest, with plenty of places to sit and relax and watch the local wildlife.
belle la vie
-
Reviews
14 Dunromin Dr, Mondanville, New South Wales, 2480
02-66282694
http://www.healthylivinginspirations.com.au
Boutique bed & breakfast focusing on providing a relaxed peaceful environment supporting vegetarian and vegan travelers, which includes a healthy breakfast choice. Raw food workshops are also held onsite.
---
Back 2 Earth B&B - 60 Borrowdale Close,, Berry, New South Wales, 2535 - Tel. 0420966551 - info
Cape Trib Farm - 3939 Cape Tribulation Rd, Cape Tribulation, Queensland, 4873 - Tel. 0740980043 - info
Paradise One Retreat - 139 Newes Rd, Coorabell, New South Wales, 2479 - Tel. 02-66847348 - info
Bed and Broccoli - 223 Pollards Rd, Elphinstone, Victoria, 3448 - Tel. 03-54733484 - info
Chittering Valley Retreat - 221 Chittering Valley Road, Lower Chittering, Western Australia, 6084 - Tel. 08-95718630 - info
The Marong Family Hotel - 26 High St, Marong, Victoria, 3515 - Tel. 0354352206 - info
The Beet Retreat - 55 One Tree Hill Rd, Smiths Gully, Victoria - Tel. 0407967462 - info
Add your guesthouse to this vegetarian & vegan travel guide.