Team HappyCow
Our purpose is to make healthy food easy to find and more accessible.
HappyCow was founded in 1999 as a public service to assist travelers and people everywhere find plant-based / vegan options and healthy food. We are vegan-run, from a vegan perspective, and staffed by vegans and vegetarians. Today, our online community has grown to include members from around the world who are passionate about the vegan lifestyle as a healthy, compassionate, and environmentally sustainable way of living. More than simply a restaurant and health food store guide, HappyCow is an ever-evolving online hub that serves millions worldwide each month.
HappyCow has always and shall continue to support the black community and black-owned businesses which are vegan-centric. HappyCow stands for equality, universal peace, love, and unity for all beings.
Featured On

---
Carmela Lagang, Content Editor
During my years as a Community Development worker, I was exposed to the plight of farmers in food security, land conflict, and climate change in the Philippines. Planting and eating vegetables can nurture an entire community during a crisis. Ever since then, I value the gift of land. Being a vegetarian, helps me to heal and grow in a mindful and healthy lifestyle. Aside from volunteering for a social cause, I love art, music, photography, yoga, and camping. As a member of the HappyCow community, I live with compassion and respect for animals, humanity, and nature.
Chnanis Ladha, Content Editor
My vegan journey started in 1996, when I tried eating vegan for a month and felt a great improvement in my health. After that, I became vegetarian, then went fully vegan in 2010 and never looked back! HappyCow has always been my trusted resource to find vegan food since then until now. My days revolve around helping people with their mental health and wellbeing, creating healthy vegan recipes, yoga and exercising, spending time with loved ones, and connecting with animals and nature. I am proud to be a part of HappyCow team and support the vegan community to flourish.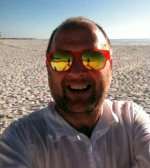 Craig McCormack, Marketing
I came across HappyCow in 2001/2002 when I decided to spend some time traveling. I was vegetarian (turned fully vegan 10-11yrs later) at the time and the thought of heading into unknown areas made me start searching for help online. I came across HappyCow and I was hooked. I remember initially not being member and just printing reams of paper listings and maps to help me. After I returned I became a member, it felt only right to help others as HappyCow had helped me so much. I still have a passion for travel and can also be found climbing a munro here in Scotland as well trying to stay young by going to as many gigs as possible.
Daniela Contessa, Product UI/UX Designer
In 2018, I became vegan almost overnight, after watching a shocking documentary that changed my life. Ever since I decided to help animals in their fight through activism. One thing was missing in the picture back then: a carrier that was consistent with my new values. With this goal in mind, I start looking for a design job in the animal rights field and this is how I joined the HappyCow family. Now I have every vegan activist's dream job and I am more aware than ever that I have made the right decision in choosing a vegan life.
Dee Fancett, Senior Content Editor
Dee has been a vegetarian for almost her whole life and a vegan for over twenty years. She loves connecting with the worldwide vegan community. She also enjoys promoting vegan eateries so she was very happy to have the opportunity to work for HappyCow. She lives in Chiang Mai, Northern Thailand, with her two animal companions, where she also writes a vegan blog. When not trying out vegan food venues, she can be found running races, marathons and ultra-marathons.
Devon Mathias, Content Editor
I've been vegetarian since 1998 and a whole food plant based vegan since 2017 after meeting my now husband and haven't looked back since. I have a passion for healing through whole foods, cooking, nutrition and health. I came across HappyCow in 2008 as a vegetarian, made an account in 2020 when spending months traveling and am currently an ambassador for Lancaster, Pennsylvania. When I'm not editing I spend my time locally selling vegan meal prep, recipe developing, camping and embroidery.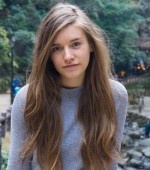 Emma Cebuliak, Editorial & Facebook Social Media Director
Hailing from the Eastern Canadian Rocky Mountains, Emma now lives in Osaka, Japan, and has been vegan since summer 2015. Healing a past of disordered eating through an abundant plant-based diet, Emma is blessed to have found full health and the support of a vibrant community through this lifestyle. She is passionate about the outdoors, Japan, and being creative with food.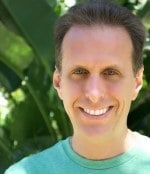 Eric Brent, Founder
The idea of HappyCow started in 1997 when I first learned that the only world guide to vegetarian restaurants and vegan restaurants on the internet at that time (now defunct) was no longer being updated. However, I had put the idea on hold until November 1999. I was living in India at that time, and although I wasn't sure exactly how a project like this could be managed, I felt compelled to take it on. As a world traveler who's lived, worked, and visited more than 70 countries, I had encountered much difficulty looking for "safe" food each time I arrived at a new town or city. So, I taught myself html, paid for web hosting, and HappyCow was born. As a 30+ year vegan, having this resource has made eating vegan simple.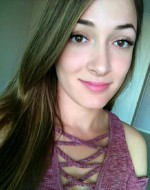 Erika Gietz, Senior Content Editor / Communications
I've been vegan since 2014 after watching a few eye-opening documentaries and ever since I've been extremely passionate about veganism, nutrition and animal rights. I spend as much time as I can travelling the world, baking vegan goodies and learning about earth and animal conservation. I came across HappyCow as a vegetarian in 2012 and have been a dedicated user ever since. I'm thrilled to now have the opportunity to work with HappyCow and help us grow along with the vegan movement.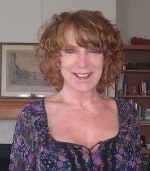 Evelyn Hays, Senior Content Editor
Evelyn became a vegetarian in 1987 and evolved to veganism in 1997. She brings to HappyCow a desire to make the world a healthier place and how fitting it is that she is adding restaurants and stores worldwide to our directory. She also bakes vegan, gluten free, and organic desserts in a professional capacity. Massage therapy was her full-time occupation for 20 years and now is a part time venture. We are happy to have her working with us; she is a true asset.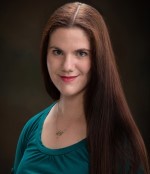 Julie Ammons, Senior Content Editor
Julie has been a vegan since 2011 and is passionate about sharing delicious plant-based cuisine with others through dinner parties and baked goods. She has been a HappyCow Ambassador since 2015, first for Missoula, Montana, and currently for Haifa, Israel. Julie is dedicated to citizen-to-citizen diplomacy, cross-cultural exchange, and promoting a cruelty-free lifestyle through discussion and delicious food.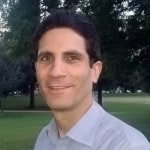 Ken Spector, Marketing and Ideas Man
Ken is a fountain of knowledge who is interested in everything life has to offer, from the psychology of business marketing to organic gardening to website/graphic design. He has consulted for or worked in upper management for numerous companies including Microsoft, Hollywood.com, Eco Vision Packaging, and LivingECO.com. He is dedicated to living a vegan, holistic, sustainable lifestyle. You may have seen him zooming through the streets of Los Angeles on his bicycle.
Laura Lee-Conboy, Senior Content Editor
Since age four I was vegetarian. In 2014 I became vegan and my only regret was that I didn't do it sooner. I love travelling, eating out and introducing friends to new vegan restaurants and thankfully HappyCow has helped me to do that with ease. It's so much fun to document it all too! I am delighted to be part of the HappyCow team and this amazing community. Other passions in my life include my four cats, family, friends, feminism and music.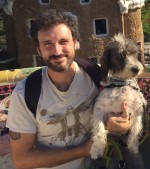 Luca Chiarelli, Senior Mobile Software Engineer
Luca became vegan at the end of 2016, inspired by a terrific experience travelling through Spain on the path to Santiago de Compostela. He started his career in mobile programming in 2010 after finishing a postgraduate course in mobile computing. He worked for several companies in London after finally moving to Barcelona where he currently lives with his inseparable dog Nuk :). He firmly believes the world will be vegan one day.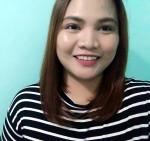 Maria Elizza Lucille Encenarial, Content Editor
I started my meaningful vegetarian journey in 2008. I'm interested in vegan/vegetarian food photography, been doing live vegetarian cooking demo for 2 years now and support vegetarian feeding programs. As a mom, a friend and an international teacher, I'm trying to share the gift of HappyCow to the world: Simplifying the Vegan/Vegetarian Lifestyle.<
Martin Kubler, Content Editor
A veggiesaurus originally from Germany and now living a mostly expat life across Northern Europe and the Middle East. Bases in Stockholm and Dubai. Vegetarian since 2013 and vegan since 2020. Ambassador since 2015, first for Dubai and currently for Stockholm. Outside HappyCow, works as a consultant & trainer for companies in service-critical industries like hospitality, retail, and travel.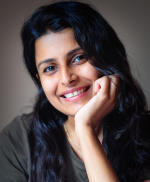 Samyukta Kartik, Content Writer & Designer
My deep love for animals opened my eyes to veganism in 2015. Ever since, I've been committed to promoting kindness towards animals and contributing to a better world. I live a simple life in Auroville, an eco-village in South India, where I'm from. I'm a trained vegan chef (who loves veganizing the 'impossible'), previously a small business owner, a digital nomad, and an artist at heart. I'm passionate about many things under the sun, from music to alternative education, health and fitness, and all things handmade.
Tessa Altman, Content Writer & Marketing
Tessa went vegan for the animals in 2016 and has been dedicated to making the world a more compassionate and cruelty-free place ever since. A professional marketer, she is passionate about animal rights, community, and the power of social media. She lives in western Pennsylvania with her husband and their cat Tito, where she can be found with her nose in a book, exploring local and non-local parks, and trying out new plant-based recipes.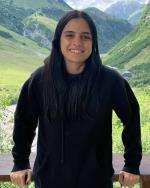 Yasmine Al Haj, Content Editor
I became increasingly aware of animal suffering in 2010, that's when I made my move towards vegetarianism. Then in 2017, I decided to take the next step and go vegan after coming across vegan cheese in the supermarket, which was very uncommon where I live (Abu Dhabi-UAE). I became a HC ambassador late 2021 when I realized how much the city was underrepresented. My passions include food, travel, heavy metal and fitness. When I'm not editing for HC, I work as a CrossFit trainer and a Scuba Diving Instructor.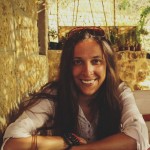 Zuzana Bajec, Content Editor
Zuzana has been a vegetarian since 2006 and a vegan since 2013. She used to write a vegetarian blog and is passionate about food photography and documenting delicious vegan food when she travels. She has traveled to more than 50 countries and hopes to visit them all one day! Originally from Slovakia, Zuzana lives in Prague, where she enjoys reading books, cinematography, and exploring Prague's vegan food scene.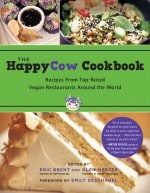 The HappyCow Cookbook: Recipes from Top-Rated Vegan Restaurants around the World
This book shares the history and evolution of over 40 of the highest member-rated restaurants, provides Q&As with the owners, and teaches you how to make some of their mouthwatering foods.
Available now through Amazon.com.
We also receive incredible support from our worldwide members and Ambassadors.
HappyCow is a free-to-use site, non-profit in nature but not 501-c status, and our manpower and resources are, at times, limited. Yet each day, this site grows and evolves with continuous flow of positive feedback and contributions from our visitors and members. Together with members, partners, and volunteers worldwide, we have new ideas for the future of this site
If you would like to be involved, email us. We welcome investors and financial support, guest bloggers, sponsors, programmers and graphic artists, and volunteers.
Join our team - Support this project
Spread the word. Please link to HappyCow from your websites, blogs, twitter, and facebook.