In the News:


Press mentions »
Our purpose is to make healthy food easy to find and more accessible.
HappyCow was founded in 1999 as a public service to assist travelers and people everywhere find plant-based / vegan options and healthy food. We are vegan-run, from a vegan perspective, and staffed by vegans and vegetarians. Today, our online community has grown to include members from around the world who are passionate about the vegan lifestyle as a healthy, compassionate, and environmentally sustainable way of living. More than simply a restaurant and health food store guide, HappyCow is an ever-evolving online hub that serves millions worldwide each month.
---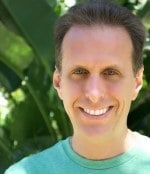 Eric Brent, Founder and Director
The idea of HappyCow started in 1997 when I first learned that the only world guide to vegetarian restaurants and vegan restaurants on the internet at that time (now defunct) was no longer being updated. However, I had put the idea on hold until November 1999. I was living in India at that time, and although I wasn't sure exactly how a project like this could be managed, I felt compelled to take it on. As a world traveler who's lived, worked, and visited more than 50 countries, I had encountered much difficulty looking for "safe" food each time I arrived at a new town or city. So, I taught myself html, paid for web hosting, and HappyCow was born. As a 25+ year vegan, having this resource has made eating vegan simple.
Diana Hsieh, Editor
Prior to meeting Eric, I had come across the HappyCow site once while searching the internet for a vegetarian restaurant recommendation. Then in 2005 I began to volunteer just a few hours a week to help manage the growing popularity and demand for this service. Through volunteering I've learned some fundamental skills in web management and witnessed what goes on behind the scenes (a whole lot). Presently I assist the team in tasks like editing web content, responding to visitor emails, and producing our monthly vegin' out e-newsletter, MooZine. Playing with children and watching plants grow are my joie d'vivre.
Ricardo Tiago, Senior Software Engineer
Ricardo has been vegan since 2008 when he first watched earthlings. Inspired by the movie, he decided to research the ethics of eating animals and never looked back. He has a master degree in Computer Science and has worked for research institutions such as CERN, National Institute of Informatics of Japan, and for the NGO AVAAZ. Loves animals and volunteered for animal welfare organizations in Thailand and Japan, where he helped Japan Cat Network rescue animals from the disaster and restricted areas. Ricardo loves traveling and exploring the world. He decided to go digital nomad from 2012.
Thiago Locks, Software Engineer
Thiago has been vegan since 2002 inspired by punk rock scene, when realized that every living being deserves respect. Self taught programmer, works with IT for more than a decade and he's passionate about it. He lived as a digital nomad for 1.5 years and HappyCow guide helped quite a lot in finding the right place around the world. He is so glad to work with something that's helpful. Currently Thiago lives in Brazil.
Amy Gackowska, Content Editor
I have been vegan since 2003 and stumbled upon HappyCow about two years later, after which it has been a life-saver for finding food every time I've relocated - over twenty times in all! Before joining the HappyCow team I interned twice for People for the Ethical Treatment of Animals, and I now otherwise work as an educator in the non-governmental sector. My interests include learning languages, reading history books, and getting active for animal rights, gender equality and environmental protection.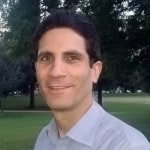 Ken Spector, Marketing and Ideas Man
Ken is a fountain of knowledge who is interested in everything life has to offer, from the psychology of business marketing to organic gardening to website/graphic design. He has consulted for or worked in upper management for numerous companies including Microsoft, Hollywood.com, Eco Vision Packaging, and LivingECO.com. He is dedicated to living a vegan, holistic, sustainable lifestyle. You may have seen him zooming through the streets of Los Angeles on his bicycle.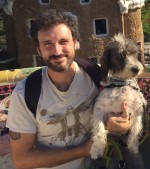 Luca Chiarelli, Senior Mobile Software Engineer
Luca became vegan at the end of 2016, inspired by a terrific experience travelling through Spain on the path to Santiago de Compostela. He started his career in mobile programming in 2010 after finishing a postgraduate course in mobile computing. He worked for several companies in London after finally moving to Barcelona where he currently lives with his inseparable dog Nuk :). He firmly believes the world will be vegan one day.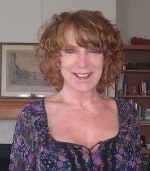 Evelyn Hays, Listings Editor
Evelyn became a vegetarian in 1987 and evolved to veganism in 1997. She brings to HappyCow a desire to make the world a healthier place and how fitting it is that she is adding restaurants and stores worldwide to our directory. She also bakes vegan, gluten free, and organic desserts in a professional capacity. Massage therapy was her full time occupation for 20 years and now is a part time venture. We are happy to have her working with us; she is a true asset.
Ashwin Navin, Advisor
A friend to HappyCow, Ashwin is presently the co-founder and CEO of Samba and a founding partner of I/O Ventures; formerly co-founder and president of BitTorrent, where he commercialized the technology, struck monetization and licensing relationships with advertising, media and hardware companies.
Shannon Browning, Editorial & Social Media Director
Shannon is a long time vegan and musician. She's had the pleasure of being immersed in the vegan community, meeting countless inspiring individuals who are truly making a difference. One of those people happened to be Eric, founder of a website she had been using since her early days as a vegan. Since then, she's been lucky enough to be a part of the fabulous team at HappyCow! In addition to her work, Shannon spends her time making music, working on her vegan clothing line at CrueltyFreeCulture.com, and cooking/gardening. She currently resides in Los Angeles.
David Fox-Meakin, Content Editor
I'm a fairly new vegan, having been vegetarian for a few years until 2014 when I finally made the jump. I have spent the last few years travelling frequently in Europe with my husband, sampling some of the great vegan food and hospitality it has to offer. HappyCow has been an essential resource so I was happy to become ambassador for Sheffield and meet Eric at a local vegan fair. The opportunity to later join the fabulous editing team was too good to pass. In 'real life' I'm a team leader for a global IT solutions provider and have a BSc. in Computer Science. I take an interest in politics, human rights and, of course, eating out.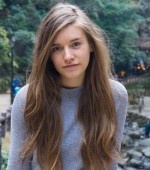 Emma Cebuliak, Instagram / Social Media
Hailing from the Eastern Canadian Rocky Mountains, Emma now lives in Osaka, Japan, and has been vegan since summer 2015. Healing a past of disordered eating through an abundant plant-based diet, Emma is blessed to have found full health and the support of a vibrant community through this lifestyle. She is passionate about the outdoors, Japan, and being creative with food, and she shares her own recipes and photographs on her blog, creatureskitchen.com.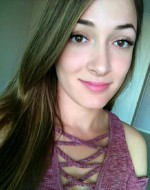 Erika Gietz, Content Editor / Communications
I've been vegan since 2014 after watching a few eye opening documentaries and ever since I've been extremely passionate about veganism, nutrition and animal rights. I spend as much time as I can travelling the world, baking vegan goodies and learning about earth and animal conservation. I came across HappyCow as a vegetarian in 2012 and have been a dedicated user ever since. I'm thrilled to now have the opportunity to work with HappyCow and help us grow along with the vegan movement.
Shalini Chakrabarty, UX / UI Design Consultant and Designer
Shalini has been vegan since 2016, when she realized that veganism embodied all the values that she held close: compassion, sustainability, and health. When she is not designing, you can find her hoarding recipes, making crystal jewelry, doing gymnastics, or gardening. She is also an environmentalist who lobbied in Sacramento for the 100% Renewable Energy and Ban Fracking campaigns in 2016, alongside all of the University of Californias. Her dream is to travel to as many countries in the world possible, so that she can experience all the different cultures and their people.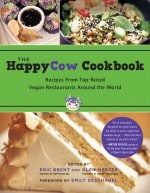 The HappyCow Cookbook: Recipes from Top-Rated Vegan Restaurants around the World
This book shares the history and evolution of over 40 of the highest member-rated restaurants, provides Q&As with the owners, and teaches you how to make some of their mouthwatering foods.
Available now through Amazon.com.
We also receive incredible support from our worldwide members and Ambassadors.
HappyCow is a free-to-use site, non profit in nature but not 501-c status, and our manpower and resources are, at times, limited. Yet each day, this site grows and evolves with continuous flow of positive feedback and contributions from our visitors and members. Together with members, partners, and volunteers worldwide, we have new ideas for the future of this site
If you would like to be involved, email us. We welcome investors and financial support, guest bloggers, sponsors, programmers and graphic artists, and volunteers.
Join our team | Support this project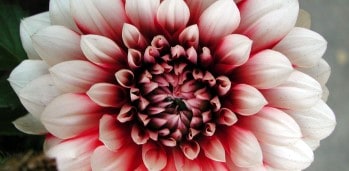 Spread the word. Please link to HappyCow from your websites, blogs, twitter, and facebook.