Simply Raw Bakery is simply a delight for anyone with a healthy sweet tooth and a taste for aesthetic splendor. Located on the winding cobbled streets at the heart of Vienna's historic inner center, the restaurant's stylish exterior blends in with the city's effortless old-style elegant appeal. On late summer days, you're sure to see locals happily sipping coffee over a leisurely lunch while basking in the sun. Yet upon closer examination, you'll see that these lunch-goers have quite a different palate than the stereotypical Viennese meat-heavy tastes (think Wienerschnitzels and sausage-filled gulasch stews). Simply Raw brings full flavor to the table with the use of only vegan, gluten-free, organic, and raw wholesome ingredients.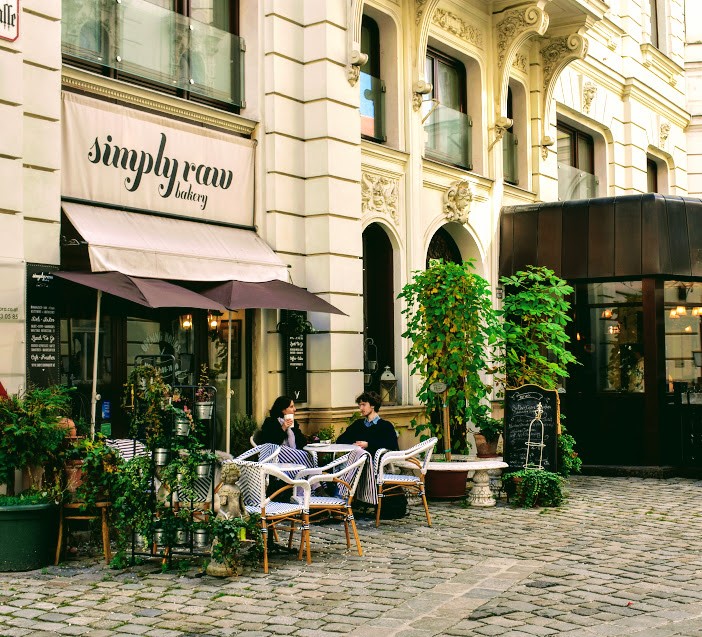 The bakery was born from a collaboration of a mother-daughter pair whose original expertise was in textile company management and graphic design, respectively. The artistic backbone of this family affair oozes from the pores of the restaurant's interior. From the vintage cozy couches to the overhanging crystal chandelier to the modern piano jazz jams to the glamorous presentation of the plant-based charming creations on dainty china plates, Simply Raw feels like you've stepped into an alternate era of sweet elegance.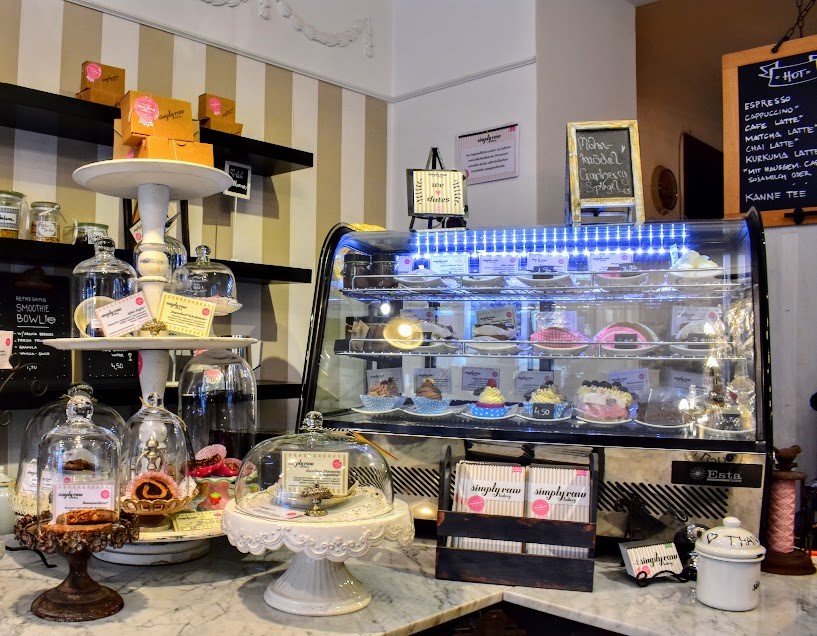 Most importantly, the attention to artful detail plays out in full force on your hungry taste buds. The bakery has a full fix of vegan comfort foods like matcha lattes, berry smoothie bowls, and warm quinoa "Buddha Bowls". Yet what makes this sweet restaurant truly unique is its guilt-free spin on Viennese cuisine. My personal favorite is the raw sachertorte, a classic Austrian triple layer chocolate cake – in this case made from a date and walnut raw cacao base, filled with organic apricot jam, and topped with rich dark chocolate. Accompanied with a house made cashew milk cappuccino, this duo makes a decadent afternoon treat that will leave your sinful cravings satisfied without compromising your physical well being.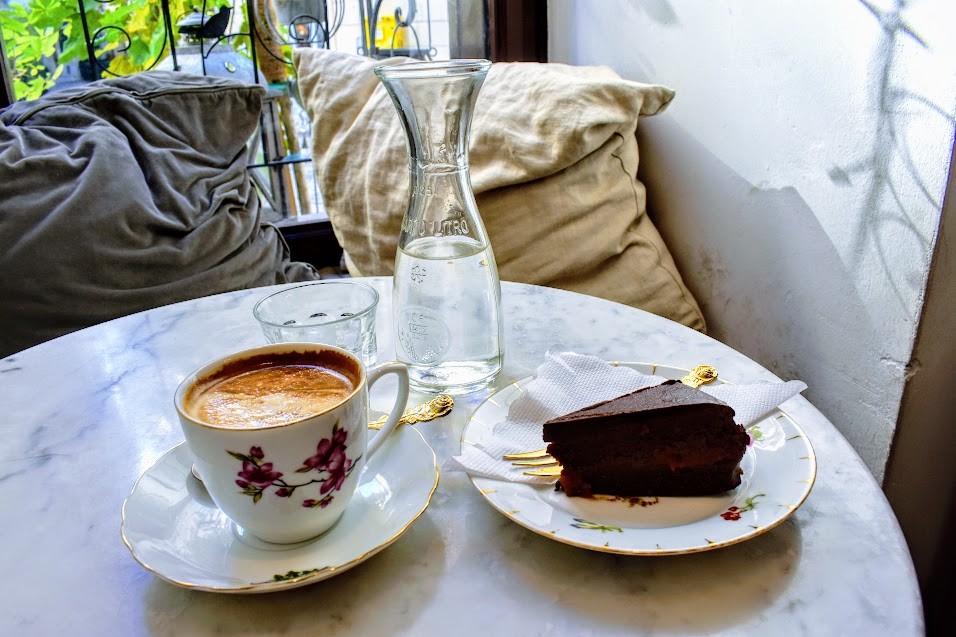 Simply nourishing. Simply lush. Simply delicious. Simply Raw is a must-visit modern Viennese bakery of sweet elegance.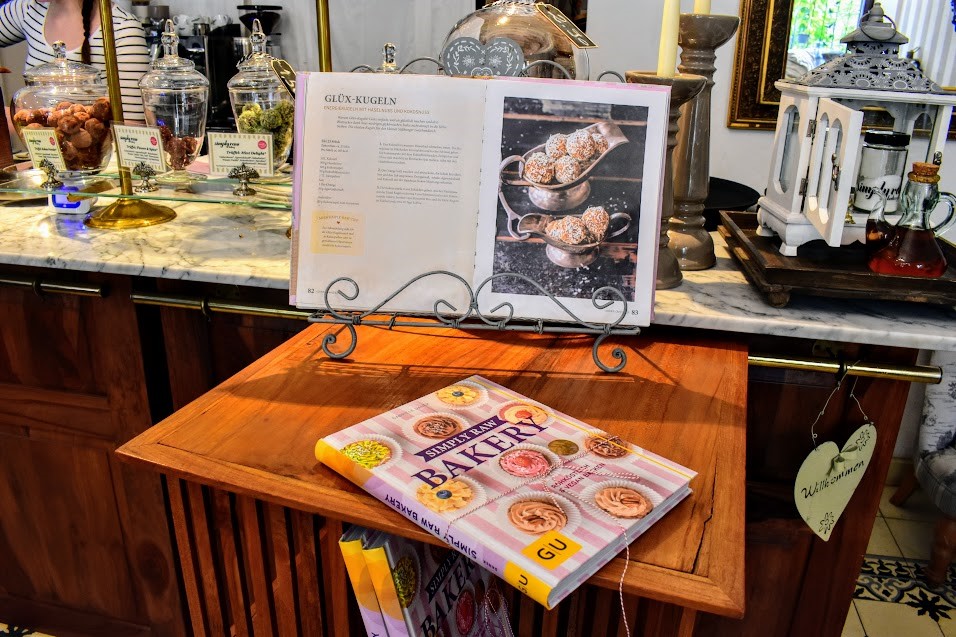 About the author: Lacey Gibson is a global health researcher, a food writer, and a Vinyasa yoga teacher. She recently graduated with a Masters of Science in Global Health Population from Harvard T.H. Chan School of Public Health. Here, she also served as a Food Literacy Project Fellow, coordinating community events to inspire education of the food system. Prior to her Masters, she graduated in 2015 with a BA/BS in French and Physiology from Southern Illinois University, where she also competed as an NCAA DI track/cross country runner. Throughout her career, Lacey's work has been published in academic journals, such as the Journal of Wine Research and the International Journal of Undergraduate Research and Creative Activities. She is also a regular contributor to writings for a wider wellness-interested audience, such as UNDO Ordinary, I Am Woman Project, and Skin In The Game. For a full taste of her writing style, keep up with her here.   
Comment via Facebook