As promised, we went back to Miss Saigon. What can I say…it is one of my favorites spots in Lisbon. We had a reservation for a first lunch in Lisbon, almost straight from the airport. This time I didn't go for the combination-platter. I needed room for the desserts…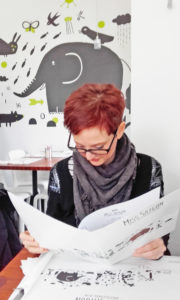 The first day I had lovely Jewish pastries… mmm…really good!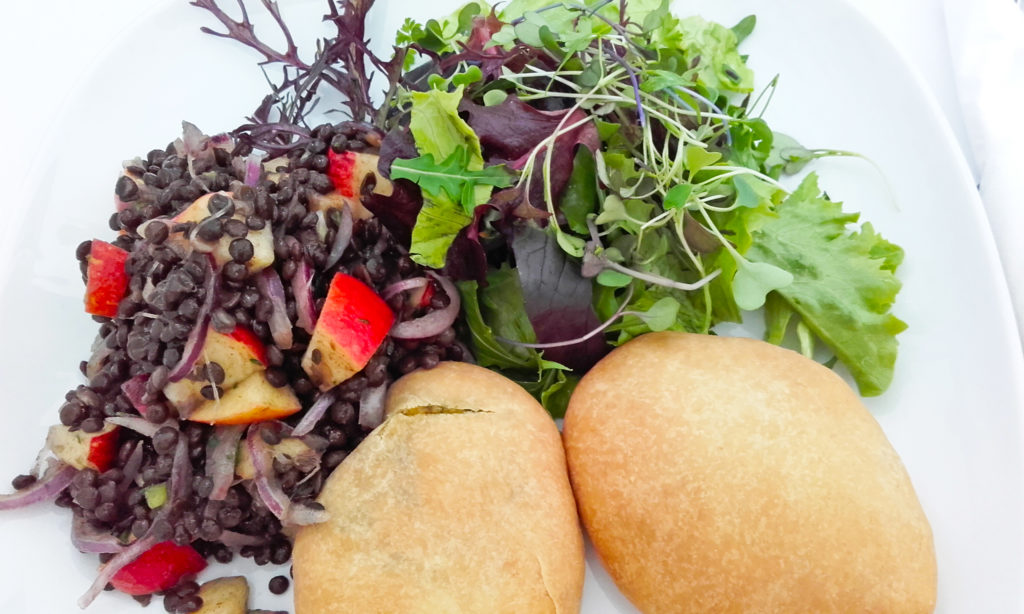 And I had a very nice pear cake as dessert, while my sister had a wonderful coconut pudding. I wanted that too, so we needed to come back.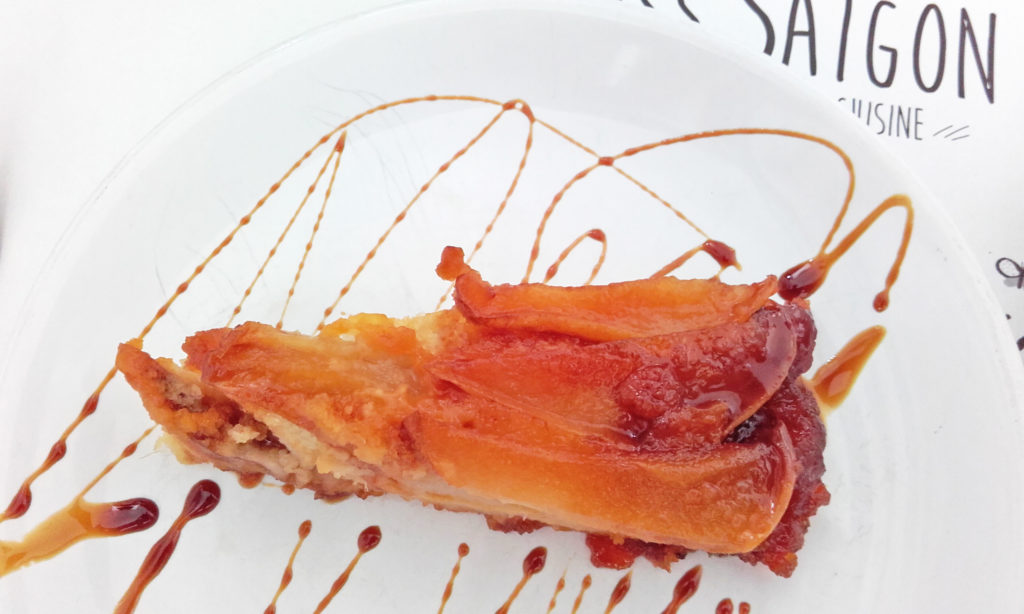 We had one more opportunity to eat there, so we made reservations for the next day.
Then I had a Portuguese dish with rice and onions…very well seasoned.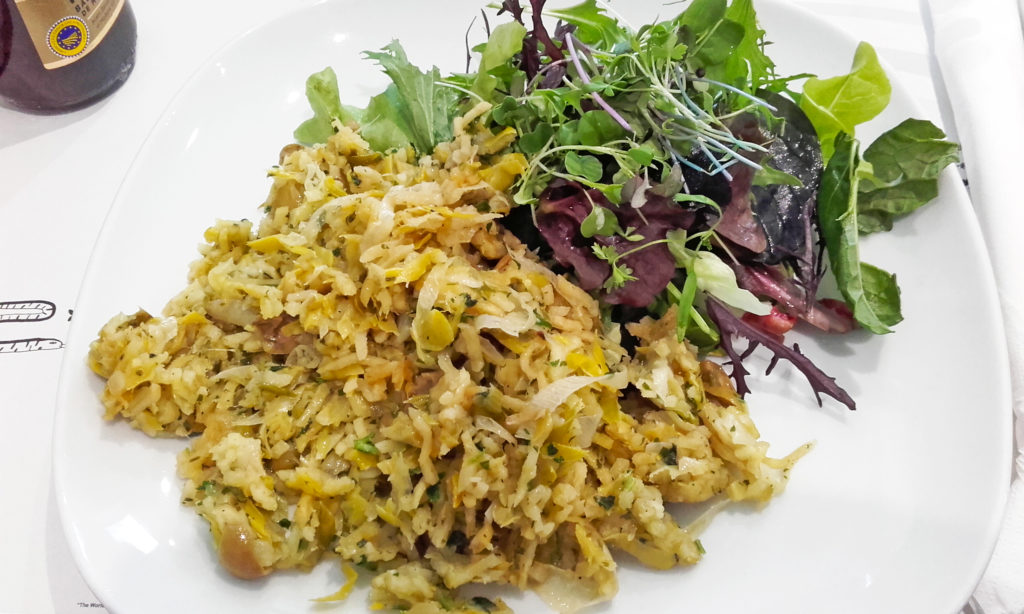 This left some room for two desserts — a great apple crumble with cinnamon (a classic combination, but it is classic for a very good reason… it just tasted so good!).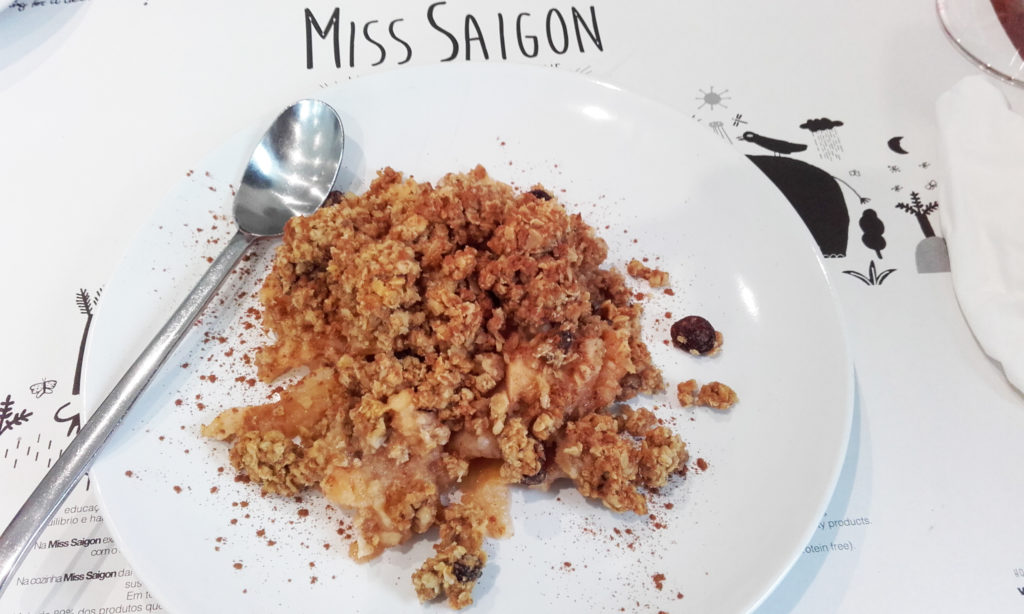 And of course I had to try the signature dish by chef Claudia, the coconut pudding with plum sauce and a plum. What can I say…it was truly wonderful and creamy with a velvet texture. The plum sauce was completely in balance with the pudding. I did try to find out how the pudding was made, but it is top-secret. Only the chef knows (and that is how it should be).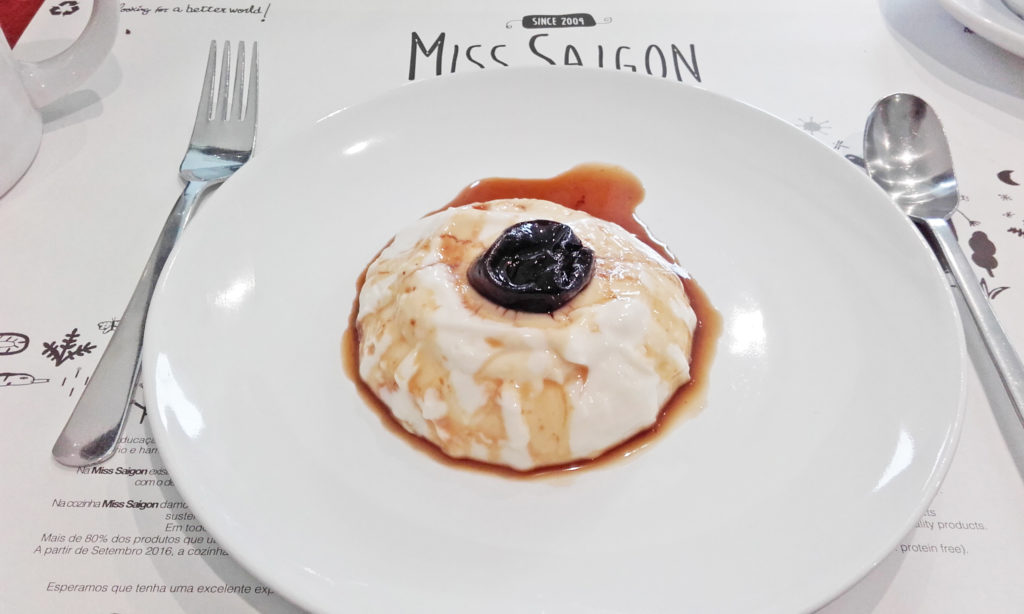 We definitely need to go back here next time…not just for lunch, but also for the great desserts!
About the author: Mariëlle van de Kerkhof — happy urban gardner who loves to travel and eat great vegan food! www.mariellevandekerkhof.com
Comment via Facebook