Tucked away in a quiet side street off Prenzlauer Allee, AtayaCaffe is bringing a combination of Sardinian sunshine and Senegalese flair to this corner of Prenzlauer Berg. Berlin HappyCow ambassadors J-Veg and Kyttiara went to check it out and enjoy a slow breakfast.
Stepping into this cosy cafe decorated with Senegalese wall hangings, we immediately felt at home as we were welcomed with warm smiles. Our taste buds already began tingling as we saw food being brought out from the kitchen for other guests, and we decided to sit outside in the sunshine next to the mini garden on the pavement, where we were joined by owners Elisabetta and Bachir.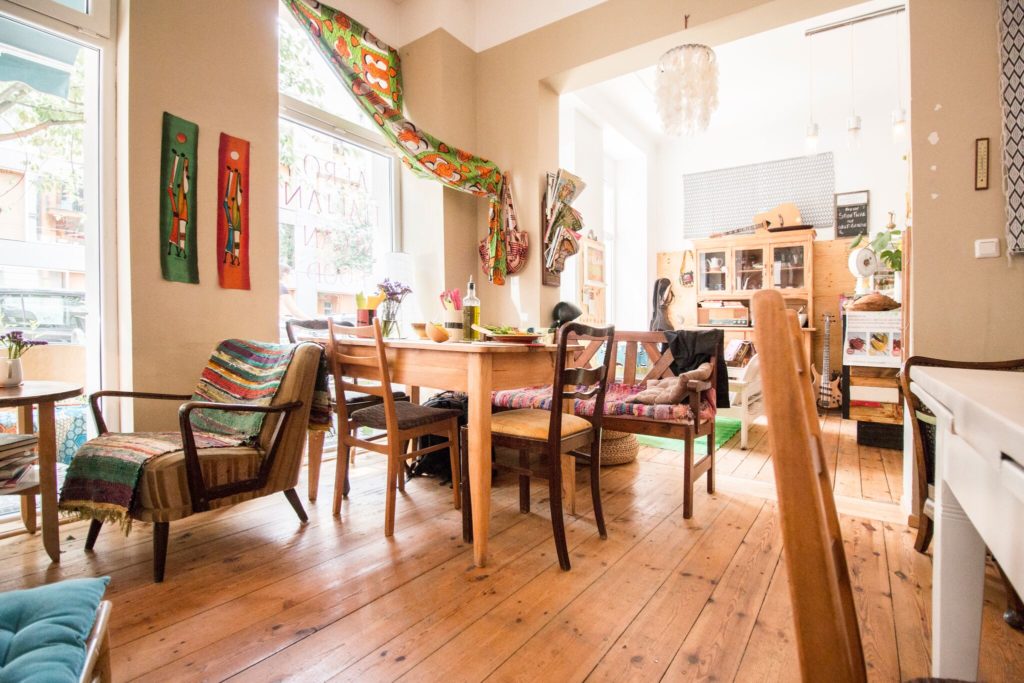 Elisabetta told us how she had achieved success working under the guidance of a renowned Sardinian chef in Italy for 8 years, but had a dreamt of opening her own place where she could really give a free rein to her culinary creativity. Bachir is a musician and composer with a passion for great food, and together they decided to open their own cafe. Unfortunately the bureaucracy in Italy didn't allow them the freedom they wanted, and so they took the brave decision to make Berlin not only the home of their cafe, but also of their family.
The cafe takes its name from the a Senegalese tea ceremony that serves to bring people together, and here two culinary traditions come together to form a fusion of Mediterranean and West African culinary traditions which is heavily influenced by North African cuisine. Elisabetta told us about the love and passion they put into the "honest" food they prepare using high-quality, fresh, organic ingredients, with the motto: "the less you treat the food, the more alive it is". It truly is slow food, as reparation usually starts at 7:30 am so that all the food for the day can be prepared freshly.  
The result, the simple yet colourful and delicious breakfast we shared, had plenty of flavour. The antipasti consisted of roasted pumpkin, peppers, eggplant, tomato, raw zucchini spaghetti and blanched chard, which was served with a smooth hummus with a lemony zing and fresh ciabatta. There was a side of wholemeal pasta with a creamy pesto, and a bowl of yoghurt and fruit for the sweet tooth.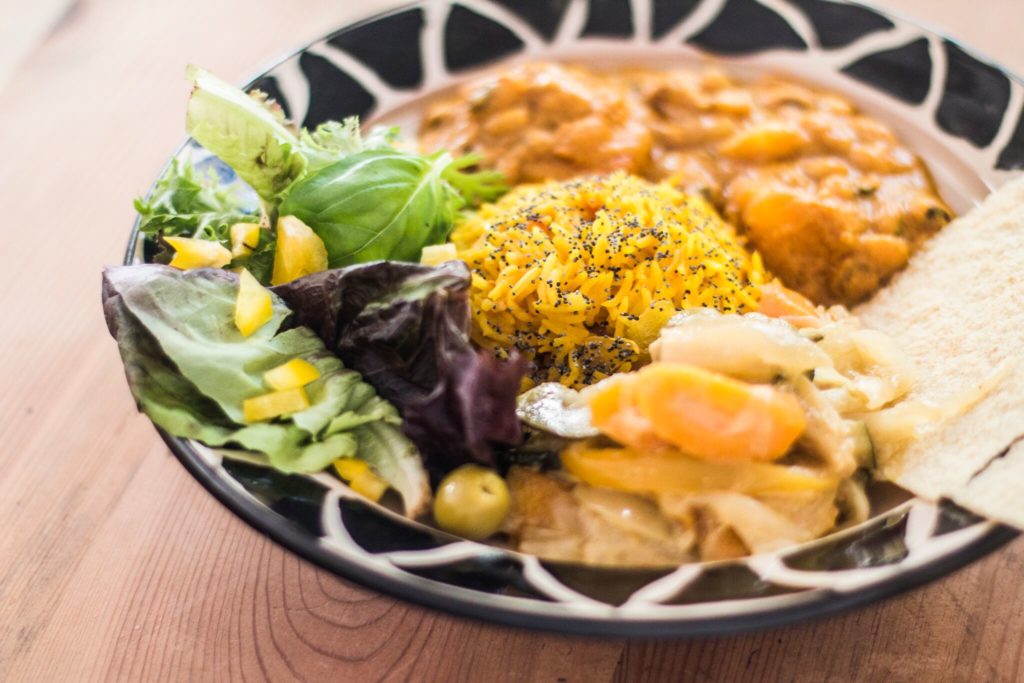 We also noticed they had a lovely sounding lunch offering, including an African couscous salad bowl, a hummus dish, pumpkin soup, gnocchi and ravioli. Alongside breakfast and lunch, they do a Sunday brunch buffet, which from September will take place on the second and last Sunday of each month. From October they will also stay open late on Fridays and Saturday, offering an evening menu. If you need catering for your next party, event or business function, they additionally offer a catering service. As if that wasn't enough, they also offer the opportunity to travel to Senegal as part of a small group, stay with local families and experience the native culture, food and music.
Aside from the food, this place is worth a visit even if it's just for the amazing coffee that can be made with a wide range of plant milks and the chilled atmosphere. We'll certainly be visiting again soon!!

About the author: I'm James. Originally from Manchester, UK, I moved to Berlin in 2010, which is also when I went vegan. I love checking out places listed on HappyCow, not just in Berlin but everywhere I travel, leaving reviews and adding any new places I find along the way to help other travellers find vegan food. I am currently a HappyCow ambassador.
About the author: A happy, zany french vegan gal currently based in Berlin and traveling the world!
Comment via Facebook