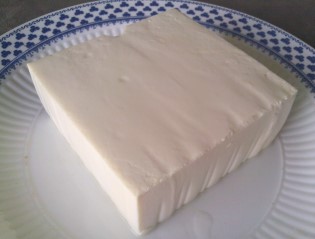 Ingredients
2 pound (32 ounces) extra firm tofu
oil for frying
Coating:
1/2 cup cornstarch
1/4 cup nutritional yeast
1/2 teaspoon ground black pepper
1/2 teaspoon paprika
1/4 teaspoon granulated garlic
Sauce:
6 tablespoon melted margarine
1/2 cup hot sauce
Instructions
Drain and press tofu, and cut into 1 inch cubes.

Mix coating ingredients in a gallon size bag, shake to mix. Then add tofu cubes and toss to coat.

In a frying wok or pan, heat oil to about 375 degrees F. Add a few cubes at a time and fry until browned.

Mix margarine and hot sauce in a large bowl. Toss browned tofu cubes in sauce.

Enjoy as is or with your favorite dipping sauce.
Have a better photo? Please send it to us: contact123 (at) happycow.net