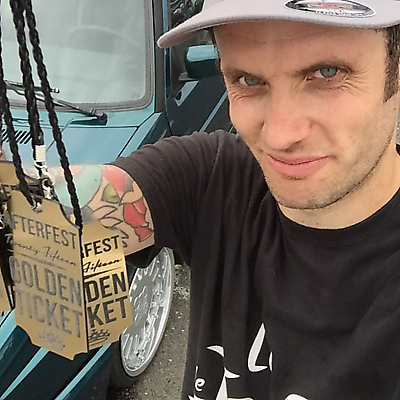 About:

15+ years vegan, longer as a vegetarian.

Veg Status:

Vegan

Location:

Pottstown PA

Joined:

14 Feb 2015

Fav Place:

A small town in Spain.

Fav Books:

Performance VW Magazine

Fav Music:

2000s hardcore, metalcore, emocore.

I Admire:

I admire a whole bunch of people honestly..

My Website:

Last Login:

19 Apr 2018

Profile Views:

169
Used to be a must-visit, but f...

Used to be a must-visit, but food contmination issues

Annamarie's Place Annamarie's Place

Friendly staff, nice decor, ma...

Friendly staff, nice decor, maybe not the tastiest protein, but enjoyable

Reballion Reballion

it's moved!!

it's moved!!

EkoPlaza EkoPlaza

Awesome vegan cakes and browni...

Awesome vegan cakes and brownies !

Beverly's Pastry Shop Beverly's Pastry Shop

All vegan, decent prices, grea...

All vegan, decent prices, great food.

Firefly Cafe and Outpost Firefly Cafe and Outpost
More About Me
Reasons why I prefer to eat vegetarian or vegan:
I don't want to partake in our use of meat or animal based products. There's nothing natural about factory farming etc.
I joined HappyCow Members Community because:
I frequently travel around the world, and having real reviews from other vegans is super helpful when choosing where to eat.
Here are some places I've been that I liked... and places that I would like to visit one day:
Places I have been lucky enough to visit: Africa (SA) Asia (China, Japan, Qatar) Europe (Every western country, some Eastern), North America (Canada, Mexico, USA) South America (Argentina, Brazil, Uruguay)
Some of my favorite veg*n foods include:
Junk food. More protein, more carbs, less raw veggies please!
Here are some books, movies, magazines, and my favorites that I would recommend to other HappyCow members:
Peformance VW Magazine - I'm a contributor.
All images used on this site are user uploaded, obtained through what is believed to be not subject to copyright, or by Creative Commons usage. If your image was used without permission, please contact us.