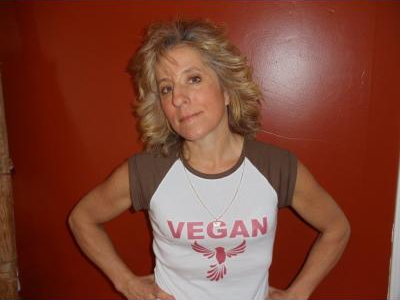 About:

I'm a nationally ranked athlete, 17 year vegan and vegan cookbook author of Peruvegan: Easy, Cheesy, Cozy & Creamy Vegan Peruvian Recipes. My passion is to promote veganism, by being an example in my sport and in my cooking. You can read more about me on the Great Vegan Athletes website. You can also read about me in Vegan Health and Fitness Magazine (May/June 2014 issue) The Vegan magazine (Summer 2014 issue),Fresh Vegan magazine (August 2014 issue)and T.O.F.U. Magazine.

Veg Status:

Vegan

Location:

Felton, California

Joined:

15 Apr 2014

Gender:

Female

Fav Books:

Vegan Health & Fitness Magazine

I Admire:

Everyone in the vegan movement who are doing so much for the animals.

My Website:

Last Login:

19 Jul 2017

Profile Views:

5055
Reviews
(0)
None reviewed yet.
Entries Added to HappyCow
(0)
Please ask me to submit some.
More About Me
Reasons why I prefer to eat vegetarian or vegan:
I went vegan in 1999, and it was 100% for the animals. I don't want to cause any harm or suffering to any sentient creature. I don't wear, use or eat animals.
I joined HappyCow Members Community because:
I have used Happy Cow for years and years........it was the first place I always checked, prior to taking any road trips or vacations. I always wanted to know what cities we were passing through that might have natural food stores, or if we could get a great meal in one of those cities. I joined because I want to return the favor......and hopefully contribute something that other people will enjoy and find useful.
Here are some places I've been that I liked... and places that I would like to visit one day:
No answer yet
Some of my favorite veg*n foods include:
No answer yet
Here are some books, movies, magazines, and my favorites that I would recommend to other HappyCow members:
No answer yet
All images used on this site are user uploaded, obtained through what is believed to be not subject to copyright, or by Creative Commons usage. If your image was used without permission, please contact us.