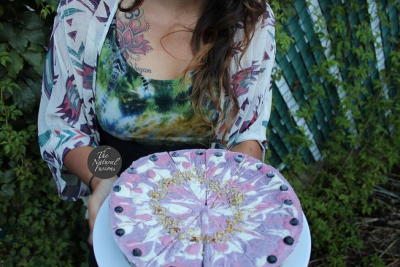 About:

www.squitti.org

Veg Status:

Vegan

Location:

Lille

Joined:

15 Aug 2015

Gender:

Female

Zodiac:

Virgo

Last Login:

18 Apr 2018

Profile Views:

1138
More About Me
Reasons why I prefer to eat vegetarian or vegan:
vegan, AHIMSA - Respect of all sentient beings
I joined HappyCow Members Community because:
To build a community of open-minded people, share and learn from each other
Here are some places I've been that I liked... and places that I would like to visit one day:
Chiang Mai in Thailand - is a pretty good place for vegans. I was there during the month of June (Thai Fruit Festival RT4) with lots of 'all you can eat' vegan buffet (no salt no oil) for cheap.
Some of my favorite veg*n foods include:
FRUITS!!!
Here are some books, movies, magazines, and my favorites that I would recommend to other HappyCow members:
Books: -Healing With Whole Foods: Asian Traditions and Modern Nutrition by Paul Pitchford -The China Study by T.Colin Campbell -Why We Love Dogs, Eat Pigs, and Wear Cows by Melanie Joy Documentaries: Gary Yourofski's speech, Samsara, Earthlings, Unity, Peaceable Kingdom, Speciesism , Forks over Knives, Hungry for Change, The Green beautiful, Vegucated, Fat Sick & Nearly Dead, Black fish, Food inc, ....
All images used on this site are user uploaded, obtained through what is believed to be not subject to copyright, or by Creative Commons usage. If your image was used without permission, please contact us.