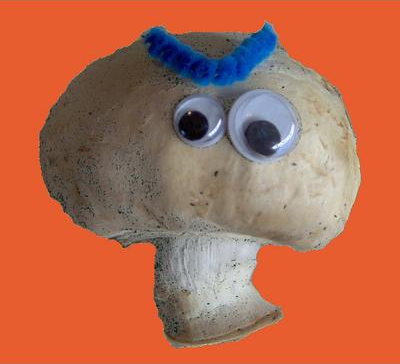 About:

This above all: To thine own self be true, for it must follow as dost the night the day, that canst not then be false to any man. (or animal) William Shakespeare

Veg Status:

Vegan

Location:

Regina, Canada

Joined:

01 Aug 2008

Gender:

Female

Relationship:

Single

Zodiac:

Aquarius

Fav Place:

just one???

Fav Books:

The Cure for Death by Lightning, A Rhinestone Button, the Lord of the Rings, the Hitchhiker's Guide to the Galaxy, the Zen Monastery Cookbook

Fav Music:

the Beatles, Paul Simon, Arlo Guthrie, Sarah Slean, Supertramp, Bob Dylan, retro-y stuff

I Admire:

Colleen Patrick-Goudreau is pretty high up there

My Website:

Last Login:

20 Mar 2011

Profile Views:

1152
Entries Added to HappyCow
(0)
Please ask me to submit some.
More About Me
Reasons why I prefer to eat vegetarian or vegan:
It's about acting on what I believe in, not just merely saying that I care about animals. I'm a new vegan, who rapidly moved from mostly vegetarian, to ovo-lacto vegetarian, to dairy-free vegetarian, to vegan, after much personal debate on the concept of compassion, prompted mostly by Colleen Patrick-Goudreau's podcast, Vegetarian Food for Thought. I felt there was something missing, some hollow spot in my life before, as though I were lying to myself through my previous actions. I feel that to know the deepest compassion, we must learn to let this emotion into our everyday lives and actions, such as our rituals of eating, or the types of clothing we wear. From there, it steeps outwards, into our bigger decisions in life, and into the people surrounding us. While I've also been feeling lots of health benefits, I think the main reason to be vegan is that veganism just feels good on the heart.
I joined HappyCow Members Community because:
I've found a lot of support through the internet, much to my suprize. Especially since I seem to run into very few vegetarians where I live, and even fewer vegans (actually, I don't think I know any).
Here are some places I've been that I liked... and places that I would like to visit one day:
No answer yet
Some of my favorite veg*n foods include:
almond butter, avocados, dates, fresh herbs of all sorts (except cilantro), bananas (love!), miso paste, arugula, dark chocolate, home-made smoothies, chick peas, wild berries, tofu fresh rolls
Here are some books, movies, magazines, and my favorites that I would recommend to other HappyCow members:
Compassionate Cooks- Vegetarian Food for Thought podcast
All images used on this site are user uploaded, obtained through what is believed to be not subject to copyright, or by Creative Commons usage. If your image was used without permission, please contact us.