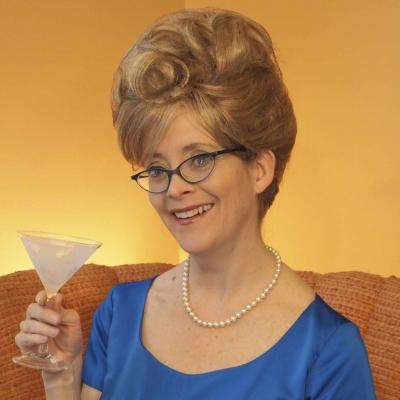 About:

Vegan Dietitian

Veg Status:

Vegan

Location:

East Stroudsburg, PA

Joined:

14 Sep 2006

Gender:

Female

Age:

59

Fav Place:

On a beach

Fav Music:

Anything acoustical

My Website:

Last Login:

12 Jul 2017

Profile Views:

2185
More About Me
Reasons why I prefer to eat vegetarian or vegan:
I am a vegan because of many reasons. The main one is that it is the most direct and sustained effect I can have to create a healthy planet. We know eating meat is not only inhumane and nutritionally ridiculous, but it is the leading cause of the enviroment disaster we have wreaked upon this planet.
I joined HappyCow Members Community because:
It was extremely wonderful to be able to do some world traveling and find great veg food everywhere. Reviews and other members comments were truly helpful. They assisted in choosing not just a restaurant, but which would be good for lunch or a special dinner or KID FRIENDLY.
Here are some places I've been that I liked... and places that I would like to visit one day:
I love Prague!! I cannot express the beauty and phenomenal architechture that is there. Also, the crux it played to so much Western history. I would like to return to Nepal, travel to South America and Africa with my son.
Some of my favorite veg*n foods include:
No answer yet
Here are some books, movies, magazines, and my favorites that I would recommend to other HappyCow members:
I am a Dietitian and teach vegan cooking. Cook books I recommend: VEGAN PLANET, (Robin Robertson) especially if you a just starting out; The Professional Vegetarian Cookbook (Ken Burgeron), excellent recipes for everyday and special occasions, The Millenium Cookbook, for my christmas 7 course dinner. Becoming Vegan, Brenda Davis and The Most Noble Diet, George Eisman. These two will answer many questions and help with annoying family members who are terrified of your lifestyle.
All images used on this site are user uploaded, obtained through what is believed to be not subject to copyright, or by Creative Commons usage. If your image was used without permission, please contact us.