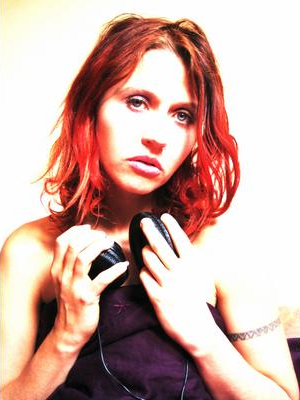 About:

I'm a DJ on KCLA 99.3FM, 107.5 andhow.FM in New Zealand, Primal Radio, Rock Velvet Radio, Maximum Threshold Radio, Rock Radio UK, Sword Radio UK, 365 Radio Network and Jammerstream One.You can follow me on FB https://.facebook.com/olakoolkitchen/, Twitter https://twitter.com/OlasKoolKitchen or listen to my podcasts here https://www.mixcloud.com/olaskoolkitchen/. I'm a contributor to Drowned In Sound and have a column in Artrocker. I like my music eclectic. I like great music, traveling and food!

Veg Status:

Vegetarian

Location:

London UK

Joined:

22 Feb 2009

Gender:

Female

Relationship:

Married

Zodiac:

Libra

Fav Place:

Thailand

Fav Music:

eclectic

My Website:

Last Login:

18 Feb 2018

Profile Views:

4348
More About Me
Reasons why I prefer to eat vegetarian or vegan:
If i were to eat animals I'd have to be able to kill the animal myself and never could. Meat production leads to huge amounts of global warming, worse than car emissions, a fact which is never publicized. It's unhealthy to eat meat, another fact which the meat industry has conspired to hide from the public. The thought of eating animal flesh grosses me out!
I joined HappyCow Members Community because:
I travel a lot and have found so many great places on here, whereas before I'd be scratching around to find something edible. This site is invaluable and I can't recommend it to people enough, it's an institution.
Here are some places I've been that I liked... and places that I would like to visit one day:
Places I've been that I liked include Thailand, Laos, Myanmar, Malaysia, Indonesia, Spain, Germany, Hungary, Czech Republic, Egypt, Mexico, Vietnam, Nepal, Canada, parts of the USA (Chicago, Boston, LA, Austin, and New York) Holland, Denmark, Cambodia, Japan, Philippines, Portugal, Macedonia, China and Poland. Places I'd like to see Guatemala, Venezuela, Chile, Argentina, Brazil, Honduras, Ethiopia, Cuba.
Some of my favorite veg*n foods include:
Laap, Mock-meats, Soya vegan chocolate or carrot cake, Shitake mushrooms, Vegan cocktails like White Russian, Seaweed, Veggie sushi, Pumpkin Fajitas, Nachos, Middle Eastern cuisne, Egytian Tahini! Tabouleh, Vegan Stroganoff, Paper dosa, Hot & Sour soup,
Here are some books, movies, magazines, and my favorites that I would recommend to other HappyCow members:
Authors: Zora Neal Hurston, Mikhael Bulgakov, Lawrence Durell, Anais Nin, Richard Yates, John Fante, Henry Miller, Charles Bukowski, Audrey Lorde, Juan Rufo, Isabel Allende, Jane-Anne Phillips. Nowdays TV is better than movies: Battlestar Galactica (new) Buffy, Veronica Mars, The West Wing, Heroes, Lost, Desperate Housewives, Death Note, Breaking Bad, Doctor Who, Six Feet Under, Mad Men, Monkey, The Sopranos, Arrested Develoment.
All images used on this site are user uploaded, obtained through what is believed to be not subject to copyright, or by Creative Commons usage. If your image was used without permission, please contact us.