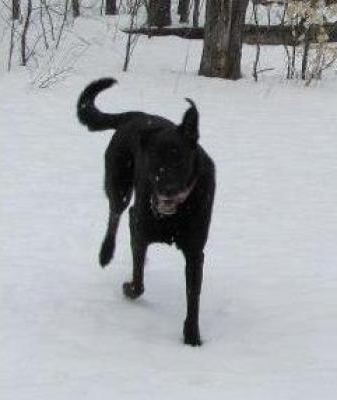 About:

-

Veg Status:

Vegan

Location:

Winnipeg

Joined:

02 Apr 2011

Gender:

Female

Zodiac:

Cancer

Last Login:

04 May 2016

Profile Views:

692
More About Me
Reasons why I prefer to eat vegetarian or vegan:
Update: Yeah I have been fully vegan for a year now and loving it! I've always been a "picky" eater and the taste and texture of meat in particular doesn't appeal to me at all! A vegetarian diet is very natural for me. I have also always been involved with animal welfare and I am happy not to eat any. The industries surrounding "animal products" sicken me and have moved me further into a vegan and ethical lifestyle.
I joined HappyCow Members Community because:
Happy Cow is a great resource! As a long time vegetarian, I total enjoy visiting new restaurants where I can order anything off the menu and not have to ask a million questions and then worry that the server or cook has no clue about vegetarian or vegan diets -absolute freedom!
Here are some places I've been that I liked... and places that I would like to visit one day:
Every time I travel for work or pleasure, I enjoy the opportunity to experience new places to eat.
Some of my favorite veg*n foods include:
Southern fried tofu sandwich at Mon Dragon -sadly this place has closed down and I'm in withdrawal!
Here are some books, movies, magazines, and my favorites that I would recommend to other HappyCow members:
No answer yet
All images used on this site are user uploaded, obtained through what is believed to be not subject to copyright, or by Creative Commons usage. If your image was used without permission, please contact us.