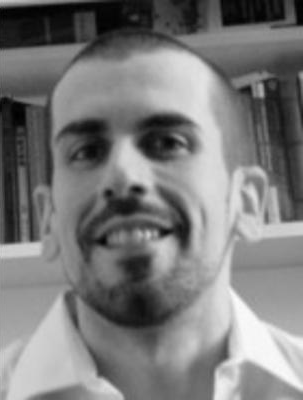 About:

Vegan Italian guy, I like travelling and trying vegan and vegan-friendly restaurants all over the world.

Veg Status:

Vegan

Location:

Turin, Italy

Joined:

07 Aug 2007

Gender:

Male

Age:

41

Relationship:

Involved

Religion/Path:

Agnostic

Zodiac:

Aries

Fav Place:

too many, I'd say Europe, Japan and North America are among my favourite places to travel.

My Website:

Last Login:

24 Apr 2018

Profile Views:

8179
Entries Added to HappyCow
(633)
View All
More About Me
Reasons why I prefer to eat vegetarian or vegan:
Because I don't want to contribute to animal suffering and because I strongly believe that a vegan lifestyle is the best and most sustainable way of living to respect other people, animals and our environment.
I joined HappyCow Members Community because:
Happy Cow is definitely the best vegan and vegan-friendly place search engine out there, and has proved invaluable to me over the past few years, since I travel a lot both on business and for leisure.
Here are some places I've been that I liked... and places that I would like to visit one day:
I'm quite curious a person and I love travelling. I must admit I like most places I have been so far. Among my favourite ones are: Rome, Florence and Tuscany, Venice, London, Paris, Prague, Vienna, New York City, Tokyo and Kyoto (and of course also my homecity Turin, which is very vegan-friendly). Other places I liked are Barcelona, Madrid, Castille, Lisbon, Brussels, Amsterdam, Berlin, Edinburgh, Iceland, Stockholm, Lapland, St. Petersburg (Russia), Budapest, Jerusalem and Sydney. Places I'd like to visit more in detail because I have only been there on short business trips include Istanbul, Beijing, Shanghai, HK, Singapore, Australia and New Zealand. Places I'd like to visit one day: Argentina, most of the US, Canada, Naples and the Amalfitan Coast, Bavaria and the Romantische Strasse, Ireland, Norway, Finland, Denmark, and Krakow.
Some of my favorite veg*n foods include:
My favourite ones include: vegan versions of lasagne, roasts, tiramisu, French patisserie and American and British-style cakes; Japanese shojin ryori; vegan pizza and gelato; tofu and seitan; salads; hummus and Lebanese vegan food; raw desserts (well I love desserts even though I don't eat them often!); chocolate and tea (and dishes made with them).
Here are some books, movies, magazines, and my favorites that I would recommend to other HappyCow members:
Vegan Italy (www.veganitaly.it)
All images used on this site are user uploaded, obtained through what is believed to be not subject to copyright, or by Creative Commons usage. If your image was used without permission, please contact us.