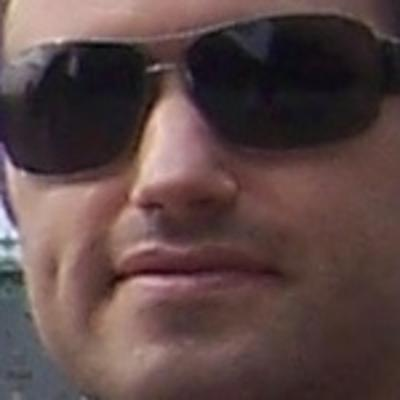 About:

My job is discovering Vegan food. I've been to 1000s of vegan friendly places so feel free to ask for help if you're planning a trip anywhere. Webmaster thehealthyvegans.com http://vegan-la.com vegan-europe.com & thanksliving.com

Veg Status:

Vegan

Location:

Vegan Pollution Heaven, Los Angeles, Ca

Joined:

08 Nov 2007

Gender:

Male

Age:

41

Relationship:

Engaged

Religion/Path:

Atheist

Zodiac:

Virgo

Fav Place:

Wow that is a tough one... I don't fit in anywhere, yet!

Fav Books:

Atlas Shrugged, Fountain Head

Fav Music:

Bright Eyes, Elliott Smith, Cap'n Jazz

I Admire:

Dr. McDougall & T Colin Campbell

My Website:

Last Login:

16 Feb 2017

Profile Views:

15307
More About Me
Reasons why I prefer to eat vegetarian or vegan:
http://www.drmcdougall.com http://www.thechinastudy.com If you read/watch Dr McDougall's books/lectures/dvds and read The China Study (T Colin Campbell) and aren't vegan by the end you're suicidal and need to be locked up!!!
I joined HappyCow Members Community because:
Because I owe a ton to this site and need to give back!
Here are some places I've been that I liked... and places that I would like to visit one day:
Vegan Japan ROCKS! Places are impossible to find, but that's half the fun!
Some of my favorite veg*n foods include:
I'm a vegan trash can, I'll eat anything accept Soy Protein Isolate and anything with a ton of fat in it!
Here are some books, movies, magazines, and my favorites that I would recommend to other HappyCow members:
Eat Me (dry movie that clearly lays out the health and environmental problems with eating animal products) Healing Cancer (by the same person.) http://www.thanksliving.com my #1 Vegan Eat'n day of the year. Any my little way to give back to the vegan community. Feel free to help me with the site! http://www.vegan-la.com LOS ANGELES Vegan Unity and chat forum I read VegNews like its the bible. Its like People Magazine for vegans. I morn the loss of http://www.satyamag.com/ the greatest magazine ever. I read every book / cookbook I get my hands on about veganism/environment. The McDougall Plan is where you start. If you've got some brain cells then read The China Study.
All images used on this site are user uploaded, obtained through what is believed to be not subject to copyright, or by Creative Commons usage. If your image was used without permission, please contact us.