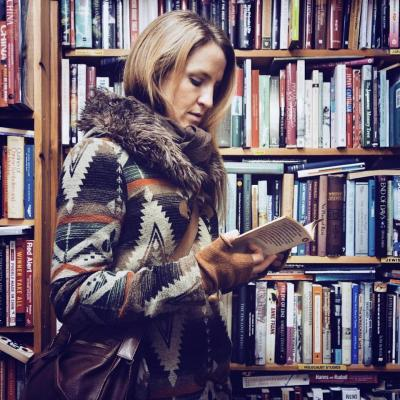 About:

-

Veg Status:

Vegan

Location:

London, UK

Joined:

12 May 2015

Gender:

Female

Relationship:

Involved

Religion/Path:

Atheist

Zodiac:

Gemini

Fav Place:

California

Fav Books:

LRB

Last Login:

19 Sep 2017

Profile Views:

360
Entries Added to HappyCow
(0)
Please ask me to submit some.
More About Me
Reasons why I prefer to eat vegetarian or vegan:
I went vegetarian when I was a kid, as soon as I realised that the rabbits hanging in the butcher shop were the same as the rabbits we had as pets at home. I went vegan when I was 18 (would have sooner, except my parents refused, so I went vegan when I moved out). So, my reasons were initially animals rights based, but I have found that many other things have strengthened my choice as I've gotten older - health, the environment etc.
I joined HappyCow Members Community because:
I use Happy Cow all the time when I am travelling, and the app especially is invaluable. I thought it was about time I gave back.
Here are some places I've been that I liked... and places that I would like to visit one day:
No answer yet
Some of my favorite veg*n foods include:
No answer yet
Here are some books, movies, magazines, and my favorites that I would recommend to other HappyCow members:
No answer yet
All images used on this site are user uploaded, obtained through what is believed to be not subject to copyright, or by Creative Commons usage. If your image was used without permission, please contact us.