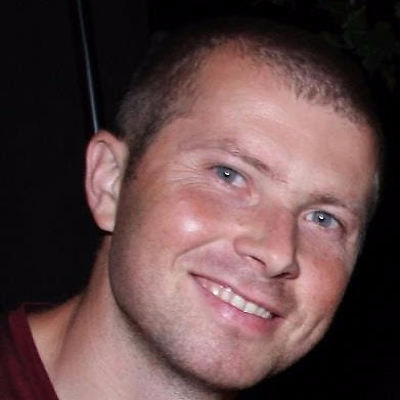 About:

Hi there! I'm Constantin, a friendly gentleman and enthusiastic conversationalist who appreciates good humor. I like to help others and am organized, flexible and punctual. I

Veg Status:

Vegan

Location:

Ro?u

Joined:

30 Nov 2016

Gender:

Male

Age:

32

Relationship:

Single

Religion/Path:

Doesn't Matter

Zodiac:

Aries

Fav Place:

Moldova,Cahul,Rosu

Fav Books:

vegnews, permies.com, Victoria Boutenko - 12 Steps to Raw Foods - How to End Your Dependency on Cooked Food, Raw Family: A True Story of Awakening,

Fav Music:

Raggae, Instrumental, Chillout, Celtic, New age,

I Admire:

My grandfather

My Website:

Last Login:

26 Jan 2018

Profile Views:

272
More About Me
Reasons why I prefer to eat vegetarian or vegan:
Three years ago, I had no idea that so many different diets existed. It was only when I developed some health problems, that I searched for a way to change my nutrition. I had a few health problems, and one of them was unable to be solved by the doctors, so I searched for information on my own so I could start to work on healing myself. I read books about different diets and nutritional plans and, after learning much more about nutrition, I began researching a solution for my dental problems. I write more about personal nutrition here : http://www.constantinfurtuna.com/p/raw-foodism.html
I joined HappyCow Members Community because:
I have what to offer and I like to share my sustainable ideeas, make new connections and new friends worldwide.
Here are some places I've been that I liked... and places that I would like to visit one day:
I
Some of my favorite veg*n foods include:
I am so happy that I learned so much about nutrition and have so much nutrition diversity. Check my vegan menu in general: Fresh salads with sprout seeds, I love so much all kind of fruits, steamed vegetables, fermented vegetables, raw tea from flowers and herbs (also boiled tea), milk from all kind of nuts, sprout seeds of sunflower, home made mustard, green smoothies, soups from herbs with legumes. :) bon appetit! ????????? ????????! pofta buna!
Here are some books, movies, magazines, and my favorites that I would recommend to other HappyCow members:
I'm listening this kind of music: Pop, R&B, Rock, Hip Hop, Trance, Electronic, Classical, Soundtrack, Raggae, Instrumental, Chillout, Celtic, New age, ... I'm always open to listen and another genre new to me. I like to watch these movies,documentaries, seminars: *Comedy: Big Daddy, Without a Paddle, Meet The Parents, EuroTrip, Click, Happy Gilmore, Hitch, ... *Drama&*Romance*Adventure*Action: Blood Diamond, Cinderella Man, Catch Me If You Can, Just Like Heaven, Brazil, Reign Over Me, Rocky 1-6, Braveheart, Into the wild, Seven Pounds, Slumdog Millionaire, The Bucket List, Pay It Forward, Mr. Nobody, Awakenings, Elizabethtown, Cold Mountain, What Dreams May Come, The Notebook, City of Angels, Love Actually, The Vow, The Way Back, Peaceful Warrior, The Darjeeling Limited, Fight Club, Revolver, Jobs, ... *Documentaries: Home, Thrive - What On Earth Will It Take, The Real Dirt On Farmer John, Hungry For Change, Supersize Me, Food Matters, Markus Rothkranz - Free Food And Medicine, Breakthrough - An Inspiring Raw Food Documentary, Raw for Life - The Ultimate Encyclopedia of the Raw Food Lifestyle, Earthlings, The Cove, Blue Gold World Water Wars, David Icke Non Stop - Human Race Get Off Your Knees 'The Lion Sleeps No More', Zeitgeist: The movie, Zeitgeist: Addendum, Zeitgeist: Moving forward, Introduction to Permaculture Design, Bill Mollison - In Grave Danger of Falling Food, Sepp Holzer - The Agro Rebel, Permaculture - Back To Eden, ... *Seminars: David Icke - Human Race Get Off Your Knees 'The Lion Sleeps No More', Victoria Boutenko - 12 Steps to Raw Foods, Gary Yourofsky - Why Vegan? - Amazing Presentation, James Wildman - 101 Reasons to Go Vegan, ... I like these books of this autors: 1. Leo Tolstoy - Path of Life, 2. Ernest Hemingway - A Farewell to Arms, ... 3. Mark Twain - The Adventures of Tom Sawyer, Adventures of Huckleberry Finn, ... 4. Bodo Shafer - The Road to Financial Freedom : Your First Million in Seven Years, 5. Robert Kiyosaky - Rich Dad Poor Dad, For People Who Like Helping People, The Secrets About Money - That You Don't Learn in School, ... 6. Frank Abagnale - Catch Me If You Can, ... 7. Paulo Coelho - The Alchemist, Eleven Minutes, ... 8. Chris Gardner - The Pursuit of Happyness, ... 9. George Samuel Clason - The Richest Man in Babylon, ... 10. Napoleon Hill - Think and Grow Rich, The Law of Success, The Master - Key to Riches, ... 11. Zig Ziglar - See You at the Top, ... 12. Richard Bach - Jonathan Livingston Seagull, Illusions: The Adventures of a Reluctant Messiah 13. Bill Gates - The Road Ahead, Business @ the Speed of Thought, ... 14. Richard Branson - Losing My Virginity - The Autobiography, Screw It! Let's Do It! ... 15. Nicholas Sparks - The Notebook, Message in a Bottle, A Walk to Remember, Nights in Rodanthe, The Last Song, Dear John, ... 16. William Walker Atkinson - Mind Power The Secret of Mental Magic, ... 17. Allan Fromme - The Ability to Love, ... 18. Chuck Palahniuk - Fight Club, ... 19. Brian Tracy - The 100 Absolutely Unbreakable Laws of Business Success, The Psychology of Achievement Develop the Top Achiever's Mindset, Manage the Crisis, The Power of Charm - How to Win Anyone over in Any Situation, ... 20. Henry Ford - My Life and Work, ... 21. John Von Achen - Never Give Up, ... 22. Victoria Boutenko - 12 Steps to Raw Foods - How to End Your Dependency on Cooked Food, Raw Family: A True Story of Awakening, ...
All images used on this site are user uploaded, obtained through what is believed to be not subject to copyright, or by Creative Commons usage. If your image was used without permission, please contact us.