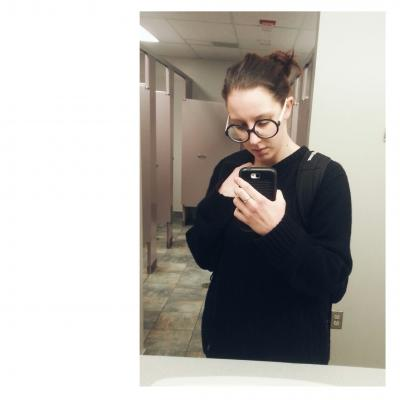 About:

-

Veg Status:

Mostly Vegetarian

Location:

Riverview, New Brunswick, Canada

Joined:

24 Jan 2016

Relationship:

Involved

Religion/Path:

Doesn't Matter

Zodiac:

Pisces

Fav Place:

China

Fav Music:

The Zolas

Last Login:

25 Jan 2016

Profile Views:

126
Entries Added to HappyCow
(0)
Please ask me to submit some.
More About Me
Reasons why I prefer to eat vegetarian or vegan:
I strive to be a vegan, but I live with two family members who have no interest in changing with me, and sadly I'm only a poor student and I need to eat somehow. But each day I make better choices for both myself and the poor animals that are brutally slaughtered just to feed humans. I am making slow changes toward raw veganism as each day passes and I feel better and better each day, both physically and mentally and morally.
I joined HappyCow Members Community because:
I need motivation to keep me on this lifestyle! Reading about vegan lifestyles, and looking for vegan restaurants will surely help motivate me in the long run.
Here are some places I've been that I liked... and places that I would like to visit one day:
I've been to China and Bermuda. One day, I'd love to visit South Korea, Australia, Thailand, New Zealand, and all throughout Europe.
Some of my favorite veg*n foods include:
No answer yet
Here are some books, movies, magazines, and my favorites that I would recommend to other HappyCow members:
No answer yet
All images used on this site are user uploaded, obtained through what is believed to be not subject to copyright, or by Creative Commons usage. If your image was used without permission, please contact us.