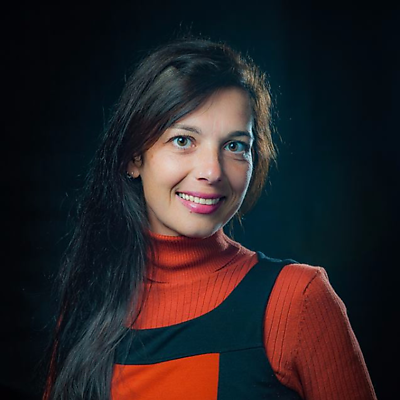 About:

Treat other people like you want to be treated. And enjoy every day to the fullest. Don't dream your life, live your dreams!

Veg Status:

Vegan

Location:

Antwerp, Belgium

Joined:

22 Mar 2017

Gender:

Female

Age:

42

Relationship:

Married

Religion/Path:

Doesn't Matter

Zodiac:

Sagittarius

Fav Place:

My home is where my heart is.

Fav Books:

Isn't that the same question as above?

Fav Music:

My taste of music is very divergent, but my all time favorite is undoubtfully Leonard Cohen. I also like tango, hard rock and heavy metal (Uriah Heep, Thin Lizzy, Black Sabbath, Deep Purple, AC/DC, Rory Gallagher, Rush...), folk (Bluehorses, Alan Stivell, The Trees, Fairport Convention, Kadril, Laïs, Donovan, Boudewijn De Groot,...). I also like new wave and classical music.

I Admire:

The Dalai Lama

Last Login:

20 Apr 2017

Profile Views:

84
Entries Added to HappyCow
(0)
Please ask me to submit some.
More About Me
Reasons why I prefer to eat vegetarian or vegan:
I have been vegetarian for 27 years and since January 2016 I decided I didn't want to be a part of the milking industry anymore. No longer animal abuse anymore. Very rare (2 times a year) I dare to eat an egg, but only if I the happy chickens are from friends. Above all this, I'm convinced that my lifestyle is very good for my health (I also try to eat sugar-free) and also for the environment!
I joined HappyCow Members Community because:
When I'm abroad it's always nice to look for some vegan places to eat and reviews are always very helpfull. I like to help people to find their vegan/veggie way more easily.
Here are some places I've been that I liked... and places that I would like to visit one day:
I like the whole world, as long as it is together with my soulmate! But to name some: India, Iceland (just spectacular northern lights!), Lapland, Barcelona, Sevilla, Venice, Greece, Birma, Schotland, New-Zealand, the Azores, Portugal,... November 2017 we are heading towards South-Africa and Mozambique. So looking forward to see the big 6 (whalesharks included).
Some of my favorite veg*n foods include:
I like all kind of food, as long as there is no animal abuse attached to it. And it has to be healthy (no added refined sugar) and honest. You can always wake me up for steamed leek, so soft it melts on the tongue. Or my homemade vegan and raw food 'cheese'cake. It is really phantasmorgastic :-)
Here are some books, movies, magazines, and my favorites that I would recommend to other HappyCow members:
Half May 2017 my first novel (written in Dutch) will be published. It is based on a true story and it's a little piece of almost forgotten Antwerp history. It has nothing to do with vegetarism, in fact it is actually about a butcher family around 1900. And it is not about the meatindustry, but all about the people behind it and how a very tiny butchery became famous by starting to sell soup during WWI.
All images used on this site are user uploaded, obtained through what is believed to be not subject to copyright, or by Creative Commons usage. If your image was used without permission, please contact us.