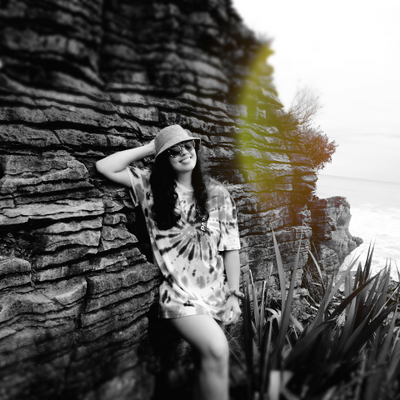 About:

My name is Sjakoera, which you pronounce(for the English speaking folks) as Shakura(born in October, 1990). In short, on the seventh of January 2012 my and my boyfriend started cycling from Holland to Japan; it was our first trip 1.together, 2.on a bicycle/push-bike and 3. through Central Asia. By the end of 2012 we reached Japan by ferry from South- Korea. After cycling and relaxing with family in Japan for three months we both went on a different path: Shakura worked in Australia and backpacked through South East Asia and back to Japan before working on a cruise ship for six months that took her to America. While my boyfriend Martin cycled through South Asia, the Middle East and Africa prior to working in Belgium as an allrounder for a while, he went on a roadtrip through the whole of East Europe and then took the cruise ship Shakura worked on to America. After a roadtrip through America, we started living and working on Curacao and we're currently on a roadtrip through Africa.

Veg Status:

Vegetarian

Location:

Rotterdam

Joined:

19 Aug 2016

Gender:

Female

Relationship:

Doesn't Matter

Religion/Path:

Atheist

Zodiac:

Libra

Fav Place:

Japan

Fav Books:

All books of Haruki Murakami

Fav Music:

Joss Stone, Laura Marling, Nizlopi

I Admire:

Hendrik Witbooi

My Website:

Last Login:

16 Mar 2018

Profile Views:

103
Entries Added to HappyCow
(0)
Please ask me to submit some.
More About Me
Reasons why I prefer to eat vegetarian or vegan:
I'm vegetarian on the way to becoming a vegan. I find it hard whilst travelling, the reason I chose for this is because I can't stand animal cruelty or suffering. Even when animals are being treated well: I never know how they are killed, if it's in an humane way or not. And how they felt on their way to the slaughterhouses. With mass production I know for sure it is impossible to treat every single animal humane and therefore I chose not to eat meat and am on my way to not eat or use any animal products.
I joined HappyCow Members Community because:
It is such an easy website to find vegan or vegetarian options in cities around the world. Since I've been travelling from 2012 to different continents of the world it is very helpful to find good restaurants this way.
Here are some places I've been that I liked... and places that I would like to visit one day:
I absolutely love Japan, Iran, the Central Asian Stan- countries, Namibia and Rwanda. Hope to visit the whole of South America and Antarctica one day.
Some of my favorite veg*n foods include:
I love the typical dish from Rotterdam but than 'veganised' at 'Burgertrut' in Rotterdam. But I get enthusiastic about anything vegan, really. Probably good vegan ice cream the most.
Here are some books, movies, magazines, and my favorites that I would recommend to other HappyCow members:
Music: Joss Stone, Damien Rice, Laura Marling, Nick Drake, Neil Young, Eddie Vedder, N.E.R.D., Spice girls, Scott Matthews, Nizlopi, Tupac. Movie: Matilda, Into The Wild, Memoirs of a geisha, The Fall, Sin City, Inglorious Bastards, The invention of lying, Thank you for smoking, Her, Closer, Hard Candy and 300 Rise of an empire. I enjoy movies that are beautifully shot. Books: Haruki Murakami, Roald Dahl, 'Why we eat pigs, wear cows and love dogs'. Art: Dalí ofcourse, Frida Kahlo, Hakob Hakobyan, Makoto Aida.
All images used on this site are user uploaded, obtained through what is believed to be not subject to copyright, or by Creative Commons usage. If your image was used without permission, please contact us.