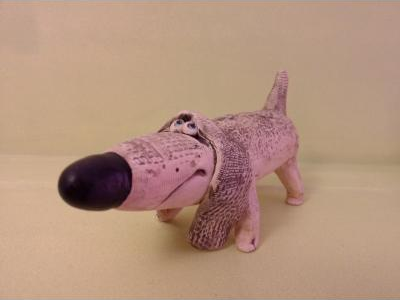 About:

-

Veg Status:

Vegetarian

Location:

Germany

Joined:

10 Aug 2013

Gender:

Male

Zodiac:

Leo

Last Login:

25 Jan 2018

Profile Views:

2654
More About Me
Reasons why I prefer to eat vegetarian or vegan:
As a political statement and meanwhile out of habit (I would be disgusted by meat by now).
I joined HappyCow Members Community because:
Since I am traveling quite a bit, HappyCow is very helpful in finding eating-out places all over the world.
Here are some places I've been that I liked... and places that I would like to visit one day:
Love Scotland, especially the Highlands, Loch Ness area and Edinburgh! However, my favorite vegan place is the Cat Bar in Barcelona. I'd really like to visit British Columbia, Canada, but probably this will remain a unfulfilled dream.
Some of my favorite veg*n foods include:
Being in a restaurant, each time I don't know what to choose, I would take something with mushrooms. You simply can't go wrong with mushrooms. Also I enjoy all kinds of soups and I love gherkins.
Here are some books, movies, magazines, and my favorites that I would recommend to other HappyCow members:
I am particularly drawn to Victorian writers like George Eliot, Charles Dickens, Joseph Conrad and so on. My favorite movie genre would be drama, I like documentaries too though. A really fascinating, but lesser known novel, I would like to draw attention to is Ishmael by Daniel Quinn.
All images used on this site are user uploaded, obtained through what is believed to be not subject to copyright, or by Creative Commons usage. If your image was used without permission, please contact us.