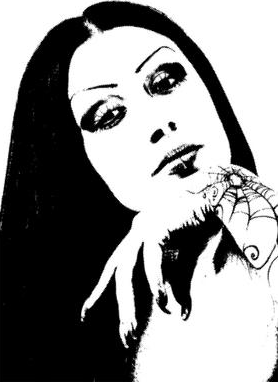 About:

I've been vegetarian ever since I stepped in this world. Somehow, the taste of meat was disgusting to me and the only animal product I liked was milk. My family was shocked also by my philosophy about food cause unfortunately I was raised in a family of carnivores. Few years ago I've said to myself it's about time to stop drinking even my beloved milk cause I wanted to have body pure of animal products. I've been researching a lot about healthy nutrition and animals and decision was made. I base my nutritition on fruits, vegetables and whole grain cereals, I collect recipes and finally... I can't control many things in this world but I can control what I will put in my mouth. I don't regret and never will cause I'm happy with myself this way. If others mind what is in my plate, I will simply ignore them. I have no need to apologize to the people who don't understand me. They never will anyway.

Veg Status:

Vegan

Location:

Zadar, Croatia

Joined:

20 Apr 2009

Gender:

Female

Relationship:

Single

Religion/Path:

Agnostic

Zodiac:

Taurus

Fav Place:

Berlin

Fav Books:

too long list

Fav Music:

neofolk/deathrock/ darkwave/ electroclash/ industrial/ industrial techno/ noise electro/ martial/ avant-garde/ experimental/ gothic rock/ futurepop...

I Admire:

Sophie Scholl

My Website:

Last Login:

31 Oct 2009

Profile Views:

1624
Entries Added to HappyCow
(0)
Please ask me to submit some.
More About Me
Reasons why I prefer to eat vegetarian or vegan:
Cause of my ethical, healthy, moral, ecological reasons. and besides all, I've never been eating any other type of food cause I'm disgusted with meat.
I joined HappyCow Members Community because:
Cause i like this site, i visit it very often and i think i belong here.
Here are some places I've been that I liked... and places that I would like to visit one day:
i've seen almost whole Europe but my biggest wish is to visit Iceland.
Some of my favorite veg*n foods include:
Tofu, seitan, vegetables in any shape and combination, basmati rice, cous cous
Here are some books, movies, magazines, and my favorites that I would recommend to other HappyCow members:
Movie- Earthlings Web site- http://veganfreak.com/ Book- Being Vegan: Living with Conscience, Conviction, and Compassion by Joanne Stepaniak
All images used on this site are user uploaded, obtained through what is believed to be not subject to copyright, or by Creative Commons usage. If your image was used without permission, please contact us.