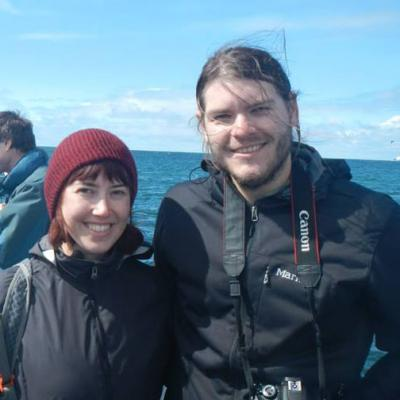 About:

-

Veg Status:

Vegan

Location:

Lehi, Utah, United States

Joined:

05 Jan 2012

Relationship:

Married

My Website:

Last Login:

04 Aug 2017

Profile Views:

3964
More About Me
Reasons why I prefer to eat vegetarian or vegan:
We are compassionate, emotional people who strongly believe in the concept of ahimsa. We believe that this concept not only applies to humans, but to animals as well. We believe that many animals are subjects-of-a-life and have an inherent value that gives them the right to never be treated as a means to and end. Read more: meggieandben.com/why-vegan/
I joined HappyCow Members Community because:
We think that a big part of staying veg*n/raw is having a supportive community and feeling like you aren't trapped eating bland, boring food. Having good restaurants in your area and knowing where those restaurants are can make a huge difference. Since we like to travel and eat out we like to do our part and review the restaurants and shops we visit so that other people can have good veg food experiences.
Here are some places I've been that I liked... and places that I would like to visit one day:
Some of our favorite restaurants of all time are One Lucky Duck in New York City and Millennium in San Francisco. We would love to visit more non-US restaurants in the future!
Some of my favorite veg*n foods include:
No answer yet
Here are some books, movies, magazines, and my favorites that I would recommend to other HappyCow members:
No answer yet
All images used on this site are user uploaded, obtained through what is believed to be not subject to copyright, or by Creative Commons usage. If your image was used without permission, please contact us.