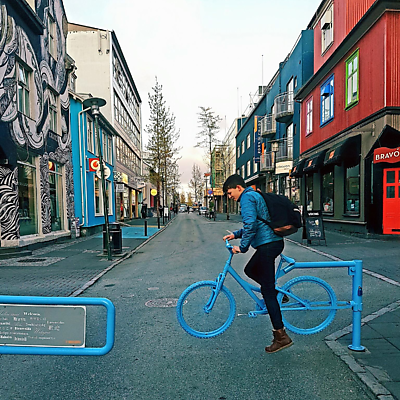 About:

20. Uni Wien. Unfortunately from the US (and, even worse, Texas), but I've been doing my best to escape as of late. I like travelling, Apple, tea, sesquipedalian words, Europe and the parliamentary system. Planning to major in Environmental Science. I love Canada and have an unhealthy addiction to Iceland.

Veg Status:

Vegan

Location:

Wien

Joined:

08 Dec 2015

Gender:

Male

Age:

21

Relationship:

Doesn't Matter

Religion/Path:

Atheist

Zodiac:

Sagittarius

Fav Place:

Iceland!!!

Fav Books:

The 30-Day Vegan Challenge, A Work in Progress, Harry Potter, A Series of Unfortunate Events, The Hundred-Year-Old Man Who Climbed out the Window and Disappeared

I Admire:

As a vegan educator: Colleen Patrick-Goudreau; As a person I adore: Connor Franta

Last Login:

18 May 2018

Profile Views:

174
More About Me
Reasons why I prefer to eat vegetarian or vegan:
Because I'd like to fully harness my natural sense of compassion and desire for a more equitable, sustainable world, where all beings are respected and healthy. Also, we just don't need to eat animals; all the nutrients we need can be found in plants (AKA where the critters we used to eat got them from!) and supplements.
I joined HappyCow Members Community because:
I wanted to find more delightful, veg-friendly restaurants, share my experiences and meet like-minded people.
Here are some places I've been that I liked... and places that I would like to visit one day:
I've been to (and liked): Canada (especially BC!), the US (really only enjoyed WA, D.C. and NorCal), Austria, England, France, Italy, Switzerland, Germany, Belgium, the Netherlands aaaand...Iceland! I'd love to visit: Ireland, Scotland, Wales, Sweden, Norway, Denmark, New Zealand, Liechtenstein, Luxembourg, Finland and Australia.
Some of my favorite veg*n foods include:
Vegan nut cheeses, steel-cut oatmeal, vegan desserts, vegan sandwiches and fruit and veg of all colours! I am especially fond of broccoli, carrots, Brussels sprouts, blueberries, pomegranates and apples.
Here are some books, movies, magazines, and my favorites that I would recommend to other HappyCow members:
Any publication (...or podcast, or video, etc.) by Colleen Patrick-Goudreau, 'Cowspiracy', 'Food, Inc.', 'Forks Over Knives', 'Fed Up'.
All images used on this site are user uploaded, obtained through what is believed to be not subject to copyright, or by Creative Commons usage. If your image was used without permission, please contact us.