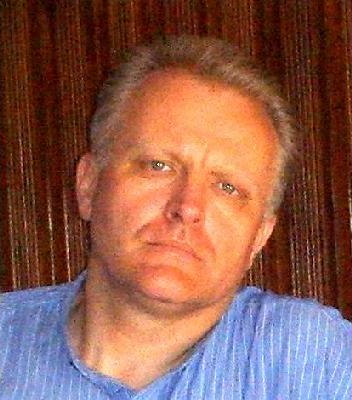 About:

Blog posts for the Ernest Bell Library - are here - https://www.happycow.net/blog/author/johnnysensible/ Birth name - John F. Edmundson. Email - humanitarianleague (at) outlook (dot) com

Veg Status:

Herbivore

Location:

GuangZhou

Joined:

16 May 2007

Relationship:

Involved

Religion/Path:

Unaffiliated

Zodiac:

Pisces

Fav Music:

The Bonzo Dog Doo Dah Band, Screaming Lord Sutch, Blondie, The Clash, The Jam, The Stranglers, The Small Faces, Neil Young, Kate Bush,

I Admire:

Henry Stephens Salt

My Website:

Last Login:

13 Mar 2018

Profile Views:

24702
Entries Added to HappyCow
(230)
View All
More About Me
Reasons why I prefer to eat vegetarian or vegan:
Was picking strawberries & camping in Pulborough, West Sussex in 1977. Shared food with some gentle herbivores. Quickly changed my diet excluding meat & eggs. Learnt from the booklets of 'Uhuru' - the Oxford store. Met Harry Mather & Wilfred Crone in 1983 - gradually went vegan - with many hiccups along the way.
I joined HappyCow Members Community because:
To promote vegan businesses - to get more 'bums on seats'.
Here are some places I've been that I liked... and places that I would like to visit one day:
1) England & Wales - the cyclists / pedestrians / hitchhikers version - deep country lanes with high hedges. 2) West Bengal. 3) Braj. 4) Cambodia - all over - I go there as often as possible. 5) China - my home on & off since the early 80s. 6) London - especially Bloomsbury / Fitzrovia & deep inside the British Library. 7) The 'A272' - England's most delightful road - http://en.wikipedia.org/wiki/A272_road - ~ Perhaps the charm of the A272 lies in the fact that its route is predominantly rural, despite being only 40 miles (64 km) from the centre of London at its nearest point. Most of the time it passes through countryside, villages and small towns, and the only built-up area of any size that it traverses is Haywards Heath and its surrounding villages. Also, it has virtually no dual carriageway sections (just three very short sections between Petworth and Midhurst), and therefore gives the driver an experience which is reminiscent of English country roads as they were 50 or more years ago. ~
Some of my favorite veg*n foods include:
Brassica oleracea - http://en.wikipedia.org/wiki/Brassica_oleracea Tahini. Every kind of bean. Excellent tofu & soy sauces. Apples & Lemons. Bread - wholemeal - in the style of Sylvester Graham / May Yates / Thomas R Allinson - made from rye, wheat, barley & more grains.
Here are some books, movies, magazines, and my favorites that I would recommend to other HappyCow members:
Favorite authors / writers - Donald Watson, Cathie & Dugald Semple, Louise Lind af-Hageby, Sylvia & Bertram Lloyd, Edith Carrington, Walburga - Lady Paget, Josiah Oldfield, Rev Frances Newman, H G Wells, George Bernard Shaw, Henry S. Salt, Ernest Bell, Charles W. Forward, Frances Power Cobbe, George T. Angell, Anna Kingsford, Elizabeth & William Horsell, Thomas I. M. Forster, Lewis Gompertz, Richard (Humanity Dick) Martin, Sir Richard Phillips, Dr William Lambe, Russell Thacher Trall, Asenath Nicholson, Sylvester Graham, Bronson & William Andrus Alcott, Joseph Ritson, Percy Bysshe Shelley, The Pythagoreans - .......and many others.
All images used on this site are user uploaded, obtained through what is believed to be not subject to copyright, or by Creative Commons usage. If your image was used without permission, please contact us.