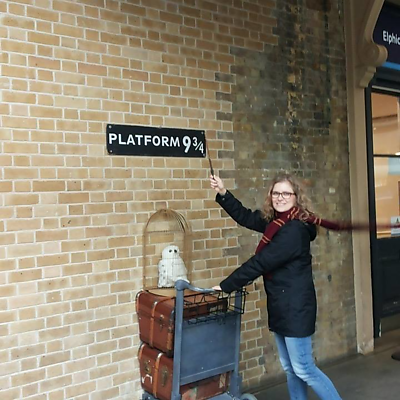 About:

-

Veg Status:

Vegan

Location:

Rome, Italy

Joined:

20 Jul 2015

Gender:

Female

Relationship:

Doesn't Matter

Religion/Path:

Doesn't Matter

Zodiac:

Doesn't matter

Last Login:

10 Jul 2017

Profile Views:

263
Entries Added to HappyCow
(0)
Please ask me to submit some.
More About Me
Reasons why I prefer to eat vegetarian or vegan:
I decided to go vegan because I think that animal exploitation should stop. I don't understand why humans feel so superior to any other living beings to think that we have the power to do whatever we like with them.
I joined HappyCow Members Community because:
It is the best place to find out new vegan places to visit while travelling.
Here are some places I've been that I liked... and places that I would like to visit one day:
No answer yet
Some of my favorite veg*n foods include:
All kind of vegetables, vegan pizza, quinoa, black beans and chickpeas.
Here are some books, movies, magazines, and my favorites that I would recommend to other HappyCow members:
The book that made me start my transition from vegetarian to vegan is The Skinny Bitch, which I really love and recommend to everybody. If you want to pair it with some great cookbooks to help you figuring out what to eat I suggest Appetite for Reduction (easy, quick and delicious recipes) and Veganomicon (more complicated recipes, but great if you have more time to devote to cooking or if you have guests) and basically everything else by Isa Chandra Moskowitz.
All images used on this site are user uploaded, obtained through what is believed to be not subject to copyright, or by Creative Commons usage. If your image was used without permission, please contact us.