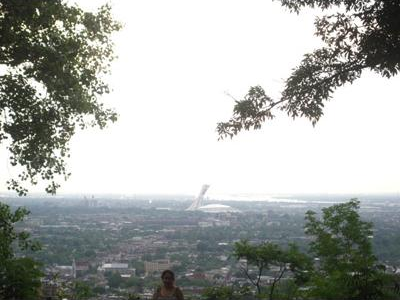 About:

-

Veg Status:

Vegan

Location:

Montreal, Canada

Joined:

08 Feb 2010

Gender:

Female

Relationship:

Doesn't Matter

Religion/Path:

Doesn't Matter

Zodiac:

Doesn't matter

Fav Place:

New York

Fav Books:

VegNews, Veganomicon, Vegan Eats World, Vegan Yum Yum

I Admire:

Sarah Kramer

Last Login:

04 Mar 2018

Profile Views:

3902
More About Me
Reasons why I prefer to eat vegetarian or vegan:
Because you can be healthy without hurting the planet and animals. As simple as that.
I joined HappyCow Members Community because:
Happy Cow has "saved my life" countless times when travelling. When planning a trip, I systematically check out what restaurants will be able to feed me something interesting.
Here are some places I've been that I liked... and places that I would like to visit one day:
I liked pretty much every single destination I visited : Peru, Bolivia, Brazil, Thailand, Paris, Brussels, Amsterdam, Germany, the US (particularly New Orleans, NYC and San Francisco), Guatemala, Costa Rica, Mexico, and Canada (the Atlantic, Toronto and the Rockies in particular). I would like to visit the whole world, but if I have to name a few places, I would say Argentina, China, Turkey and India.
Some of my favorite veg*n foods include:
Nooch, vegan cheese and mock meats, French fries, chips, soba noodles, tahini, walnuts, pistachios, vegan lasagna, Thai soups and curries, burritos, very spicy food and soy milk.
Here are some books, movies, magazines, and my favorites that I would recommend to other HappyCow members:
Forks Over Knives, John Robbins books, VegNews and Eating animals.
All images used on this site are user uploaded, obtained through what is believed to be not subject to copyright, or by Creative Commons usage. If your image was used without permission, please contact us.