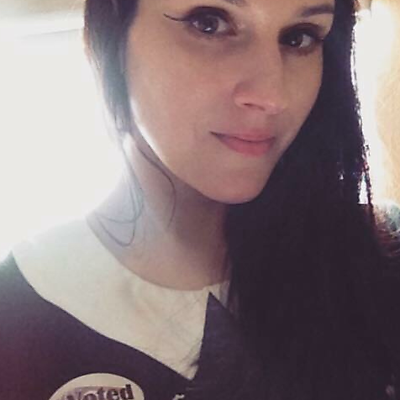 About:

-

Veg Status:

Vegan

Location:

Knoxville

Joined:

10 Feb 2013

Gender:

Female

Relationship:

Married

Religion/Path:

Doesn't Matter

Zodiac:

Doesn't matter

Fav Books:

Animal Liberation

Fav Music:

TV on the Radio, Future Islands, Royksopp

My Website:

Last Login:

13 May 2018

Profile Views:

632
More About Me
Reasons why I prefer to eat vegetarian or vegan:
Animal welfare and environmental impact.
I joined HappyCow Members Community because:
No answer yet
Here are some places I've been that I liked... and places that I would like to visit one day:
No answer yet
Some of my favorite veg*n foods include:
Homemade seitan, Follow Your Heart caesar dressing, Chao cheese, Just Mayo, Trader Joes's pumpkin bagels and cookie butter.
Here are some books, movies, magazines, and my favorites that I would recommend to other HappyCow members:
Movies: Food Inc, Cowspiracy, Earthlings, Glass Walls, The Ghosts in Our Machine, Blackfish Books: Animal Liberation, The PETA Practical Guide to Animal Rights, The Food Revolution, The Ethics of What We Eat: Why Our Food Choices Matter
All images used on this site are user uploaded, obtained through what is believed to be not subject to copyright, or by Creative Commons usage. If your image was used without permission, please contact us.