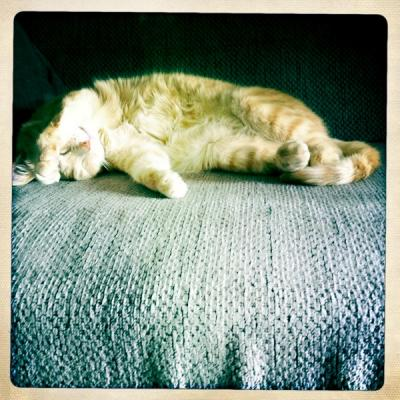 About:

-

Veg Status:

Vegan

Location:

Albuquerque

Joined:

12 Jan 2015

Gender:

Female

Religion/Path:

Atheist

Last Login:

27 Jan 2018

Profile Views:

935
More About Me
Reasons why I prefer to eat vegetarian or vegan:
I love animals, it really is just as simple as that!
I joined HappyCow Members Community because:
I use the app all the time, especially when I travel (which is a lot). I decided to contribute since I get so much out of it.
Here are some places I've been that I liked... and places that I would like to visit one day:
The best? Loving Vegan in Omaha. Other than that, I am in constant seek of good vegan diner food. I WILL eat a salad, but I WANT a good BLT and shake.
Some of my favorite veg*n foods include:
Tofu and tempeh! Sweet potatoes and sushi and tamales and veg burgers and corn and spinach dip and casseroles and cashew-milk ice cream and crepes and and and...pretty much everything! But not celery. Pretty sure that's just a stick form of water.
Here are some books, movies, magazines, and my favorites that I would recommend to other HappyCow members:
Any and all Isa Moskowitz cookbooks. Pantry-friendly, well-tested, and diverse recipes! Yum.
All images used on this site are user uploaded, obtained through what is believed to be not subject to copyright, or by Creative Commons usage. If your image was used without permission, please contact us.