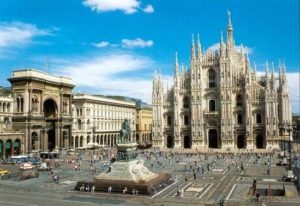 After moving to Milan for a few months, I really wanted to find all the vegan friendly restaurants and cafés in the city. Now that I've tried most of them, I'm more than happy to share my favorite places with you. From the fanciest toast ever, till the best vegan croissant. I hope you enjoy the article and be able to find a place that suits you.
If you are thinking about a healthy meal, this is the right place. Plant-based food, raw & paleo. Colorful and delicious food for a good price. They have around 4 vegan options among their salads and plant-based bowls. Balanced food, rich in antioxidants and veggie proteins to be combined with their superfoods. They also have smoothies and matcha tea.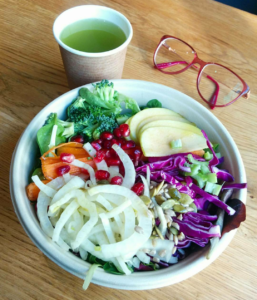 MANTRA RAW VEGAN
It's a good place for a smoothie, cold pressed juice or raw snacks. They have a nice menu with many options to choose from. The staff is very nice and friendly, but the meals are a bit expensive compared to other vegan restaurants. It is the first raw vegan restaurant in Italy. The healthy tasting experience, unique, curious, a raw food kitchen refined and tasty.
FLOWER BURGER
Flower burger is by far my favorite restaurant in Milan. It's a small cozy place where they serve the best vegan burgers. I always spend lot of time trying to decide what I will have this time! This place is definitely a must-visit. Remember to go early because this place is always packed up and you may have to wait 15 minutes, but you can also order to take away. There are different bread colors, such as black, yellow, pink or regular bread.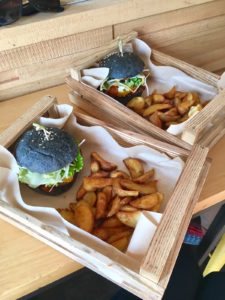 PANINI DURINI
Panini Durini is a nice place to read a book while you are having a cappuccino or a matcha coffee with a vegan croissant. Different kind of croissants and other vegan options.
ALHAMBRA RISTOVEG
A famous vegetarian and vegan restaurant. You can choose what you want to eat and then you pay per weight. It may be better to book a table if you are thinking to go, because it is very popular among locals and it's usually full.
22 MILANO
As soon as you walk in and order a cappuccino you will find animals drawn on them. Amazing right? I really like latte art, and I think it's the only place in the city that offers it. Besides cappuccinos, I suggest trying their vegan croissants. They also serve vegan and vegetarian options for lunch.
FANCY TOAST
Fancy Toast is a very cute and small place where they serve different kind of toasts, including vegan and sweet options. Good prices, but there is not toilet in the restaurant and it's very busy on Saturdays.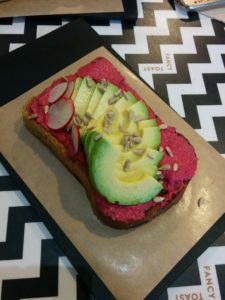 MACHA CAFE
This is definitely one of my favorite places in Milan. Not only because it is super cute, but also because everything is delicious and beautifully presented. Some of the vegan options available are a sushi bowl, avocado toast and a few desserts and croissants too. Don't forget to try their famous matcha latte! You can choose between rice, soya and oat milk.
CRAZY CAT CAFE
Cats and coffee? yes! If you love animals and want to spend some time with them while you have breakfast, this is your place to go! But remember that is not possible to feed them, wake them up or take pictures with the flash on. There are many vegan-friendly meals and their capuccino is called catpuccino. Isn't that cute?
oTTo
Cute restaurant localed in China Town. I love its decor–it is very cute and peaceful. You can have a coffee, brunch or lunch. They also serve vegan options. Try their "quadrotto", a slice of bread topped with different and tasty ingredients.
CASA RAMEN
If you like ramen, you can't miss Casa Ramen. They serve some of the best ramen in Milan. It is a bit expensive, but worth it. They have one vegan option.
About the author: My name is Andrea, a Spanish vegan blogger who loves traveling the world and discovering new places and food.
Milan image source: Timeout
Comment via Facebook