Veg Topics: Travel: B&Bs Retreat Centers
Vegetarian Travel Guide
Book a vegan or vegetarian accommodation for your vacation or trip. From a romantic getaway and yoga retreat to outdoor adventures and sightseeing tours, our global guide features vegan and vegetarian bed & breakfast (B&B), guesthouses, eco resorts, spas, and health retreats.
Add your guesthouse to this vegetarian & vegan travel guide.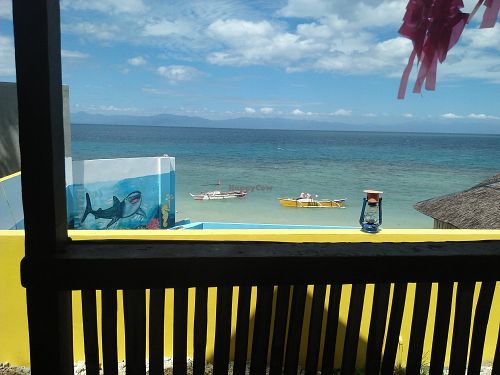 Bamboo Beachhouse
-
Reviews
National Rd, Talangnan, Santo Niño, Barangay Labrador, Malabuyoc, Philippines, 6029
+63-9778111108
Small resort with ocean view and features pool, garden, and a common lounge with high-speed WiFi. Scooter and motorbike are hire. Go on day trips to see dolphins and the many waterfalls in the surroundings. An onsite restaurant serves American and Filipino dishes using fresh local vegetables, with options like vegetable curry and soy burger with fries made from fresh potatoes.
---
Ambay Beach Resort - Km 192 National Road, Barangay Binuclutan 2202, Botolan, Philippines, 2202 - Tel. +639209020860 - info
Wellnessland Wholeness Center - 314C Sikatuna St, Cebu, Philippines, 6000 - Tel. +63-324142611 - info
The Farm at San Benito - 119 Brgy Tipakan, Batangas, Lipa City, Philippines, 4227 - Tel. +632-8848074 - info
Add your guesthouse to this vegetarian & vegan travel guide.