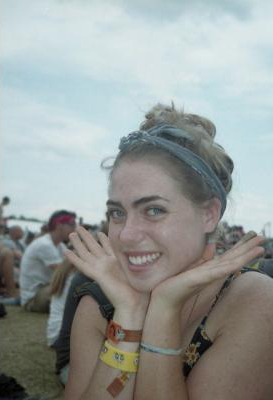 About:

I'm a passionate advocate for animal rights and a super huge nooch nerd. I'm enrolled in the Nutrition & Dietetics program at UNF to become a plant-based dietitian.

Veg Status:

Vegan

Location:

Jacksonville

Joined:

09 Nov 2014

Gender:

Female

Relationship:

Doesn't Matter

Religion/Path:

Atheist

Zodiac:

Virgo

Fav Place:

Is it wrong to say Sweet Theory? Probably Sweet Theory....

Fav Books:

The China Study, Eating Animals, HP, Dawkins

Fav Music:

Foals, Brand New, Pinback, Led Zeppelin...

I Admire:

There are so many. Someone who has really inspired me on my path however is Emily Barwick, creator of Bite Size Vegan.

Last Login:

28 Oct 2016

Profile Views:

204
Entries Added to HappyCow
(0)
Please ask me to submit some.
More About Me
Reasons why I prefer to eat vegetarian or vegan:
Veganism isn't just about compassionate choices. It's not just "the right thing to do." It's an absolutely necessary and vital lifestyle decision. It is a matter of justice, and giving the animals the most basic right we could - to their lives. We need to do it for them, for ourselves, and for our planet. Ultimately, veganism is about stopping unnecessary animal suffering. And it
I joined HappyCow Members Community because:
So I could extend my activism as far as possible. We are part of something great!
Here are some places I've been that I liked... and places that I would like to visit one day:
I plan on moving to the Northwest once I'm finished with school. Hopefully Seattle or Portland. I'm so looking forward to it!
Some of my favorite veg*n foods include:
Avocados, Potatoes, Bananas, Peanut Butter, Beans, Nooch, Rice, Romaine, Cauliflower, Rice Dream Mocha Pies
Here are some books, movies, magazines, and my favorites that I would recommend to other HappyCow members:
Forks Over Knives, Cowpiracy, and Earthlings. These three films convey the main factes of veganism (health, environment, & ethics) in a digestible and informative way. After I watched Forks Over Knives I went vegan over night.. and the other two solidified my decision. Also check out Bite Size Vegan's videos on YouTube. Emily covers anything and everything imaginable! Another favorite is the comic strip Vegan Sidekick. All of the comics are available for free online, or you can own the published book, which is amazing for family get-togethers.
All images used on this site are user uploaded, obtained through what is believed to be not subject to copyright, or by Creative Commons usage. If your image was used without permission, please contact us.