9 Steps for Easy Vegan Travel
Are you worried you'll go hungry while traveling because you just won't find any vegan food to eat? Are you embarrassed to ask for what you really want when dining out in restaurants? Do you wonder how you could ever communicate your needs to a waiter who doesn't speak your language?
If you think travel as a vegan is just too difficult, stressful or intimidating, well…it doesn't have to be! The truth is, being a vegan traveler will allow you to delve deeper into the culture of the places you visit and experience them in a way you never would have before. Being vegan can make your travels better, not worse!
Download this free mini e-book today, and in nine easy steps you will learn how to:
Discover how vegan locals live and eat
Have restaurants prepare delicious vegan dishes for you, even when they're not on the menu
​Instantly communicate your vegan needs in any language
Get even MORE fun and fulfilment out of your travels than you ever have before
HappyCow has teamed up with The Nomadic Vegan to bring you this free ebook that will show you how to get the most out of your travels and enjoy some delicious vegan meals along the way.
Whether you're riding the Trans-Siberian railway across Russia or just attending a weekend conference​, don't leave home without knowing these secrets that will make your travels healthier, less stressful, more memorable and more delicious!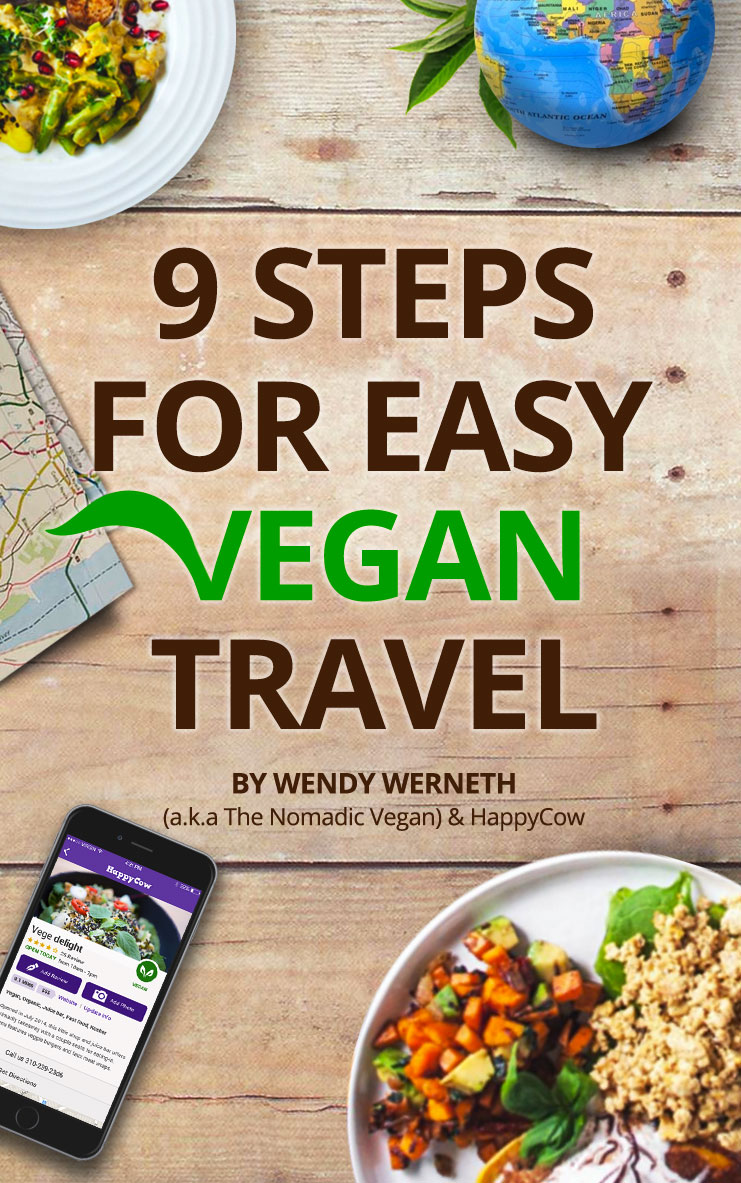 Enter your email below to download
"9 Steps for Easy Vegan Travel"
​You will also gain access to exclusive travel tips, news stories and recipes from HappyCow and The Nomadic Vegan.
Download the Ebook Now, before your Next Trip!
Your email address will never be shared, and you can unsubscribe at any time.
Josh Chen
International traveller

"The eBook is very interesting, informative and comprehensive with a cool presentation. I really enjoyed it! It taught me a lot of things I didn't know. Apparently the vegan movement is getting really big these days. I cannot wait to read your next eBook!"
​If you find the ebook helpful, please click the buttons below to share the love with others you think would like it too!