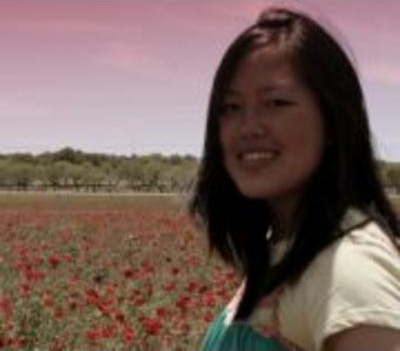 About:

-

Veg Status:

Mostly Vegetarian

Location:

Irvine, CA

Joined:

20 Apr 2007

Gender:

Female

Religion/Path:

Agnostic

Fav Place:

Lake Louise (Alberta)

Fav Books:

Tuesdays with Morrie, Water for Elephants, A Thousand Splendid Suns

Fav Music:

Ray LaMontagne, Once soundtrack, Jack Johnson, The Perishers, Priscilla Ahn, Joseph Arthur, David Gray, etc

Last Login:

18 Jul 2008

Profile Views:

907
Entries Added to HappyCow
(0)
Please ask me to submit some.
More About Me
Reasons why I prefer to eat vegetarian or vegan:
Don't agree with factory farms and how animals are treated. Also, better for environment!
I joined HappyCow Members Community because:
To find vegan/vegetarian restaurants wherever I travel to.
Here are some places I've been that I liked... and places that I would like to visit one day:
Shanghai, Japan, Chicago, NYC, Vancouver, Lake Louise, Taipei, Portland OR Someday: Kenya, Belize, India, Sri Lanka, Egypt, Jamaica, Cozumel, Peru, France, Greece, Italy, Hong Kong, Australia, Fiji, Venezuela, Islas Gal
Some of my favorite veg*n foods include:
Tofu dipped in BBQ sauce [yes, sounds weird but it is delish!!], fake Vietnamese bacon, paneer + rice + masala sauce, Minestrone soup....I love food!
Here are some books, movies, magazines, and my favorites that I would recommend to other HappyCow members:
Amelie, Once, About a Boy, Mrs. Doubtfire, Juno, The Diving Bell and the Butterfly, Royal Tenenbaums, Eternal Sunshine of the Spotless Mind
All images used on this site are user uploaded, obtained through what is believed to be not subject to copyright, or by Creative Commons usage. If your image was used without permission, please contact us.