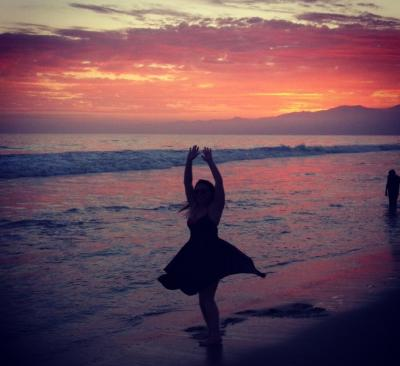 About:

Happiness is the sand beneath your toes and the company of a good friend

Veg Status:

Mostly Vegetarian

Location:

Woodland Hills, CA

Joined:

02 Aug 2013

Gender:

Female

Zodiac:

Sagittarius

Last Login:

09 Aug 2013

Profile Views:

302
Reviews
(0)
None reviewed yet.
Entries Added to HappyCow
(0)
Please ask me to submit some.
More About Me
Reasons why I prefer to eat vegetarian or vegan:
Well let me start by saying that I am not fully vegan but my diet consists of mainly raw foods. I made this transistion just few months ago, but I am obsessed with the amount of energy I have and how alive I feel. How did I not start this earlier?! I no longer need my morning cup of coffee to wake up - although I still do enjoy coffee so lets not rule that out completely! I've seriously never felt healthier and I'm not even fully raw yet! This journey can only get better :)
I joined HappyCow Members Community because:
No answer yet
Here are some places I've been that I liked... and places that I would like to visit one day:
No answer yet
Some of my favorite veg*n foods include:
No answer yet
Here are some books, movies, magazines, and my favorites that I would recommend to other HappyCow members:
No answer yet
All images used on this site are user uploaded, obtained through what is believed to be not subject to copyright, or by Creative Commons usage. If your image was used without permission, please contact us.