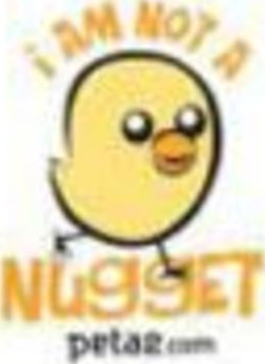 About:

Hello My name is Brendan Im a vegan.I enjoy cooking vegan food.Reading VegNews and books.Talking to friends.texting.And most of all eating tofutti cuties.

Veg Status:

Vegan

Location:

Moreno Valley,California

E-mail:

kawaiimomijji@yahoo.com

Joined:

05 Sep 2008

Gender:

Male

Age:

21

Relationship:

Single

Religion/Path:

Buddhist

Zodiac:

Taurus

Fav Place:

Japan

Fav Books:

Veg News

Fav Music:

traditional cultural instrumental music

I Admire:

Ingrid Nerwick

Last Login:

06 Jun 2009

Profile Views:

425
Reviews
(0)
None reviewed yet.
Entries Added to HappyCow
(0)
Please ask me to submit some.
More About Me
Reasons why I prefer to eat vegetarian or vegan:
I am boycotting the cruel and unnecessary slaughter of animals for food.It is unnecessary to eat and live by an animal protien based diet when in todays times there are soo many tasty and crulety free alternatives leading you to live an overall healthier lifestyle bot mentally and physically.Overall it is wrong to have an animal suffer for your own personal gain.Essentially,eating an animal is eating a dead body.
I joined HappyCow Members Community because:
I wanted to be able to share recipies and communicate with other veggies, and be able to find veg resturants in and around my area.
Here are some places I've been that I liked... and places that I would like to visit one day:
No answer yet
Some of my favorite veg*n foods include:
SOYMILK.Mac and Tees.My homemade veggie burgurs.My homemade chik'n fingers.Chick'n teriyaki.Almonds.Sprout wraps.My homemade Vegan supreme Pizza.Maki sushi. Inari sushi.My local veitnamese Resturants veg menu.A tofutti cutie.Rice Dream Bars.Homemade TVP meatballs.Homemade Nut Loaf.A vegan hot dog from Loma Linda markets little cafe/ resturant.La Seirra Natural health food stores little cafe/resturant's vegan carnitas.I hope I made you Hungry LOL.
Here are some books, movies, magazines, and my favorites that I would recommend to other HappyCow members:
VegNews anything by Ingrid Nerwick.
All images used on this site are user uploaded, obtained through what is believed to be not subject to copyright, or by Creative Commons usage. If your image was used without permission, please contact us.