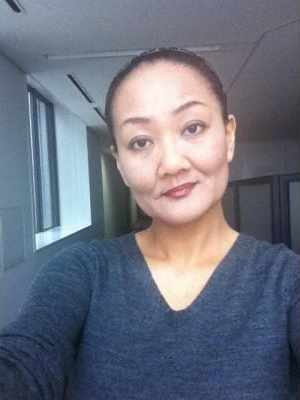 About:

-

Veg Status:

Vegetarian

Location:

Osaka, Japan

Joined:

29 Jul 2013

Gender:

Female

Last Login:

23 Apr 2018

Profile Views:

3279
More About Me
Reasons why I prefer to eat vegetarian or vegan:
Nobody want to eat just plain tasteless meat, they just love the chewiness and seasonings and sauce,we can exactly imitate that chewiness with soy meat or tofu - without bloody dead animals corpse and it's screaming and killing involved to those innocent creatures. It's hundred times much healthier, no risky heart or cancer, less high blood pressure problem, you lose weight, money-saving, yearly flu or cold will be gone, you will look younger, less body hair, skin starts to glow, less body odor, less allergic problem, clean kitchen, less smelly garbage, great for environment, less Karma, less cruelty. It's just feels so good to be a vegetarian!
I joined HappyCow Members Community because:
It's my life savior, I need this amazing website to search food in an unknown city.
Here are some places I've been that I liked... and places that I would like to visit one day:
Been to many places and I loved them all. I'd love to get to know Taiwan.... Vegetarian heaven place!!! Japanese meditation on food before eating 1. Do not forget millions of work taken to bring this food before you. 2. Contemplate if you have accumulated enough virtue to receive this food. 3. Do not complain the food before you. 4. Eat this food as good medicine. 5. Eat this food to complete your humanity.
Some of my favorite veg*n foods include:
Although my food preference is quite western and ethnic, I still want to promote what I'd call "Japanese Vege" that include our original foods such as Tofu, Atsuage (Deep-fried tofu) Koya-tofu(Frozen tofu), Abura-age (Thin deep-fried tofu) Miso, Wakame, Shoyu, Somen noodles, Shiitake mushrooms, etc. these ingredients can be enjoyed in western-inspired dishes and it taste so good. I wish to make a recipe blog sometimes soon.
Here are some books, movies, magazines, and my favorites that I would recommend to other HappyCow members:
Here's my belief - We hire everything from the universe we own nothing we are the cosmic travelers to experience this journey called "Life" on this planet. So step lightly and enjoy the travel! People around you,even bad ones are your dearest teachers for you to learn. And if you are ever in trouble, don't worry the angels are guiding you, sending you signals along the way. So just enjoy every moment on this earth. You are on a right truck!
All images used on this site are user uploaded, obtained through what is believed to be not subject to copyright, or by Creative Commons usage. If your image was used without permission, please contact us.