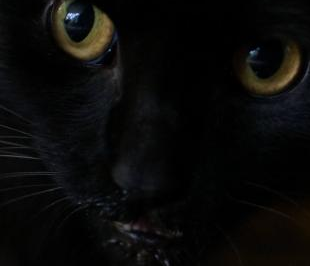 About:

-

Veg Status:

Vegan

Location:

Sydney, Australia

Joined:

04 May 2011

My Website:

Last Login:

10 Feb 2017

Profile Views:

2119
More About Me
Reasons why I prefer to eat vegetarian or vegan:
Vegan. Because it's sorta decent to not hurt or kill anyone.
I joined HappyCow Members Community because:
Because my opinion matters. YES IT DOES! (I think?)
Here are some places I've been that I liked... and places that I would like to visit one day:
Been and liked: Portland. Wanna go one day: Portland.
Some of my favorite veg*n foods include:
I actually do not like veg*n foods - only vegan foods. And usually the less healthy the more I like it. I'm particularly fond of MSG, gluten, soy protein, peanuts and most other allergens, especially in highly processed foods. I also like raw food - so long as it's cooked before it gets to me.
Here are some books, movies, magazines, and my favorites that I would recommend to other HappyCow members:
Anything by the Prof or the Doc. (Francione and Tuttle). And anything by Ms Patrick-Goudreau or Ms Moskowitz. (TBH - I got a bit of a crush on Ms Moskowitz.)
All images used on this site are user uploaded, obtained through what is believed to be not subject to copyright, or by Creative Commons usage. If your image was used without permission, please contact us.