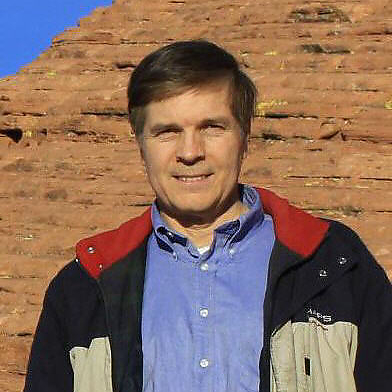 About:

Vegan since 1979. Liberation is the issue Justice is the goal

Veg Status:

Vegan

Location:

Las Vegas

Joined:

25 Jun 2016

Gender:

Male

Relationship:

Single

Religion/Path:

Atheist

Zodiac:

Aquarius

Fav Place:

Here

Fav Books:

American Vegan, www.americanvegan.org/Magazine.html

Fav Music:

Zep

I Admire:

Chomsky

My Website:

Last Login:

02 Jul 2016

Profile Views:

138
Excellent food, great place, b...

Excellent food, great place, best raw vegan food in Las Vegas

CLOSED: Go Raw Cafe - Win... CLOSED: Go Raw Cafe - Windmill Lane

Excellent food, great place, s...

Excellent food, great place, salad bar plus menu

Go Vegan Cafe Go Vegan Cafe

Excellent food, great place, b...

Excellent food, great place, best raw vegan food in Las Vegas

CLOSED: Go Raw Cafe - Lak... CLOSED: Go Raw Cafe - Lake East

Excellent vegan food, mostly c...

Excellent vegan food, mostly cooked

Violette's Vegan Organic ... Violette's Vegan Organic Eatery and Juice Bar

Excellent food, mostly cooked

Excellent food, mostly cooked

VegeNation VegeNation
Entries Added to HappyCow
(0)
Please ask me to submit some.
More About Me
Reasons why I prefer to eat vegetarian or vegan:
Ethics, the environment, health.
I joined HappyCow Members Community because:
Have supported and promoted HappyCow since it was formed. Great site. Thanks for providing it.
Here are some places I've been that I liked... and places that I would like to visit one day:
No answer yet
Some of my favorite veg*n foods include:
Raw vegan whole organic grown veganically.
Here are some books, movies, magazines, and my favorites that I would recommend to other HappyCow members:
Manufacturing Consent by Chomsky The 80/10/10 Diet by Graham Movies www.meetup.com/RawLasVegas/pages/Vids/
All images used on this site are user uploaded, obtained through what is believed to be not subject to copyright, or by Creative Commons usage. If your image was used without permission, please contact us.